Flights laws and regulations still need to be revised before we can send these revolutionary vehicles into the air.
The notion of driving freely in mid air has been frequently fantasised by the media – from the flying taxi in The Fifth Element (1999) to the flying Porsche in Marvel's S.H.I.E.L.D. comic series.
Such a futuristic concept is not an easy one to realise and has remained 'exciting' at best for a long time. But that dream may come true sooner than you think, thanks to AeroMobil.
Founded by Juraj Vaculik and Stefan Klein, the Slovakia-based company has been designing a flying car for the past five years.
At the SXSW 2015 held in Austin, Texas, AeroMobil has finally revealed the fully glory of its superior design, featuring a beautiful body shell and leather interior.
The company describes the AeroMobil 3.0: "As a car it fits into any standard parking space, uses regular gasoline, and can be used in road traffic just like any other car.
"As a plane it can use any airport in the world, but can also take off and land using any grass strip or paved surface just a few hundred metres long."
Though it is only a prototype for now, they aim to have a fully functional version by 2017.
Classed as a light sport aircraft, the AeroMobil 3.0 will mainly be aimed at the richer side of society – those who can really invest in the car and its makers.
An everyman version is also under way. Reportedly, it will be a hybrid, four seater and fully autonomous. Not only can it reduce fuel consumption, flying a car can also avoid road traffic.
This will also open up all sorts of avenues for car manufacturers to create many exciting and original variations.
Check out the stunning AeroMobil 3.0 here: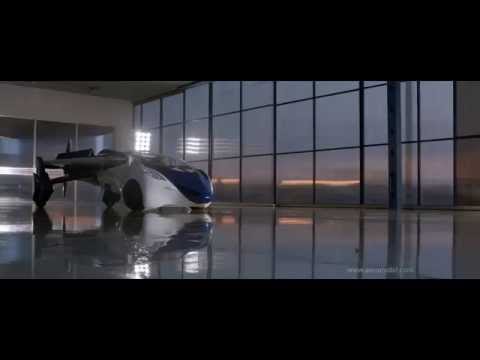 But before any of this can happen, there are a lot of different issues to consider when creating something like this. For instance, it is essential to make the car both light enough for flight and strong enough that it won't fall apart.
In addition, the components used to manufacture the car have to meet all sorts of government regulations. This aspect is proving to be highly challenging for AeroMobil at the moment.
The flying car will also need a landing and take-off spot. This is actually one of the easier problems to solve.
As Vaculik points out, the car can utilise grass landing strips which require only 650 feet to land and take off. Perhaps dedicated runways can be created for prospective owners of the AeroMobil.
Even if AeroMobil succeeds in eliminating these issues, flights laws and regulations still need to be revised before we can send these revolutionary vehicles into the air.
Most of all, AeroMobil will have to secure a lot more financial support in order to make any of these happen.
When you take a moment to think about all the work that still needs to be done, the dream of owning a flying car seems further away than two years.
Nevertheless, it is encouraging to see AeroMobil take the first step towards the future of both air travel and motor industry. With each new step that technology makes, flying cars seems less of a fantastical idea and more something that could actually happen.
AeroMobil is definitely making a convincing argument for the idea. Let's hope it takes off as scheduled!