"a great all-round movie which will make you love and enjoy life!"
Due to the COVID-19 pandemic, the population is facing lockdown and are stuck indoors.
However, whilst we may feel bored many British Asians have been keeping themselves occupied by watching movies.
From Bollywood to Hollywood, independent to international, a variety of films have allowed British Asians to appreciate cinema even more.
Genres like comedy, thriller and romance are a great variety to bring families and loved ones together whilst stuck indoors.
A life-changing film to analyse would be Zindagi Na Milegi Dobara (2011). Through expressing the essence of life, it allows us to reflect on how we will live our lives once the lockdown is lifted.
Other great movies to watch during the lockdown include Seven (1995) and Aashiqui 2 (2013).
Here are 15 films that are being watched by British Asians during lockdown as they also give their views and opinions.
Baazigar (1993)
Director: Abbas-Mustan
Stars: Shah Rukh Khan, Rakhee Gulzar, Shilpa Shetty, Dalip Talhi, Kajol
Certainly a classic thriller film to watch during the lockdown as it will take you back to the wonderful 1990s era.
In the beginning, we bear witness to a young Ajay Sharma (Shah Rukh Khan) and his poor upbringing. Remaining devoted to his mother Shobha Sharma (Rakhee Gulzar), he vows to avenge his father's death.
The film then draws to the present time as he continues to look after his mother. He mysteriously leaves home for Bombay to look for 'success'.
A romance suddenly blossoms between Ajay and Seema Chopra (Shilpa Shetty). We are then familiar with the character of Madan Chopra (Dalip Tahil), a multi-millionaire businessman and Seema's father.
Showing a passion for car racing, he participates in a close race with Ajay who appears unexpectedly.
Whilst both getting acquainted after the race, he then meets his other daughter Priya Chopra (Kajol). Interestingly, Ajay introduces himself as Vicky Malhotra to Priya and dates her as well as Seema.
Through managing to sneak into the Chopra family, his intentions become evident as he kills Seema. Later, this act leads as a threat towards Madan who was responsible for his father's death and mother's trauma.
Sunny from Wolverhampton is a huge fan of 1990s Bollywood and gives his verdict on Baazigar:
"Baazigar (1993) is a personal favourite of mine, and the songs immediately gives me flashbacks of my younger days!"
"Songs such as 'Baazigar, O Baazigar', and 'Aye Mere Humsafar' are the best songs! I listen to those songs regularly, especially now being in lockdown.
"SRK's emotions in the movie is outstanding and is quite touching, especially regarding the relationship with his mother."
Watch Baazigar O Baazigar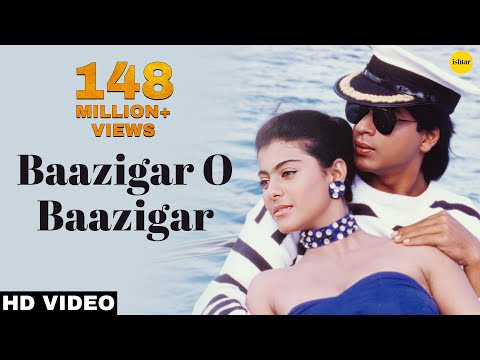 Seven (1995)
Director: David Fincher
Stars: Morgan Freeman, Brad Pitt, Kevin Spacey
Seven (1995) is an edge-of-the-seat thriller that keeps the audiences captivated and will leave you thoroughly entertained whilst in lockdown.
The film revolves around two police detectives. Lieutenant William Somerset (Morgan Freeman) a senior on the verge of retirement and David Mills (Brad Pitt) a new recruit to the precinct.
The story sees them trying their hardest to track down a serial killer on the loose. They gradually begin to discover victims are being killed using the seven deadly sins as a motif.
Eventually, the killer John Doe (Kevin Spacey) surrenders himself to the police but manages to target a detective's weakness.
Thriller film fanatic Jagjit from Birmingham applauds the film, believing the seven deadly sins is constructed perfectly:
"Seven (1995) undoubtedly is in my top 10 films of all time and I never tire of watching it!"
"Despite being a relatively dark film it always keeps me so intrigued and the story is told so well.
"Also the twisted nature of Kevin Spacey's character is so real, I can only take my hat off to him. It's such a challenge to master the role of a mental psychopath."
This fantastic movie will take you on an eventful journey, that will keep you occupied during the lockdown.
Watch the trailer to Seven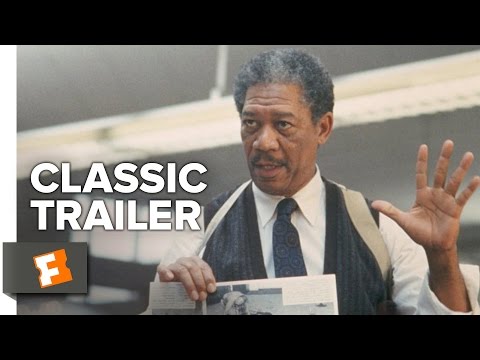 Memento (2000)
Director: Christopher Nolan
Stars: Guy Pearce, Joe Pantoliano, Carrie-Anne Moss
Memento (2000) is one of the greatest independent films to watch during the lockdown and is psychologically challenging to watch.
The plot revolves around Leonard Shelby (Guy Pearce), who lives with a damaging short term memory loss following an injury. Significantly, the injury was closely associated with his wife's murder.
Despite being familiar with life before the incident, he is on the search for the murder of his wife. Additionally, he has various coping mechanisms to keep his brain up to speed.
These include face-to-face conversations, taking Polaroids and writing various notes, as well as the messages written on his body.
His immediate suspicion of his wife's murderer is 'John G' – a name tattooed on his body. Although, he creates an alliance with a couple of people to get to the bottom of the issue.
A man named Teddy (Joe Pantoliano) and a woman named Natalie (Carrie-Anne Moss) are desperate to help him.
However, Leonard faces a dilemma of forgetting who they are, why they want to help, or if they are suspects.
Thriller film addict Akash from Birmingham hails the film as a cinematic masterpiece. He lauds:
"I really admire the sequence of the film. It is a little confusing but all the more reason to watch it over and over again!"
"Also, Guy Pearce's acting ability is stunning. He played the role so accurately and does the character justice!"
Intriguingly, this movie was remade later in Bollywood titled Ghajini starring Aamir Khan. (2008).
Watch the trailer to Memento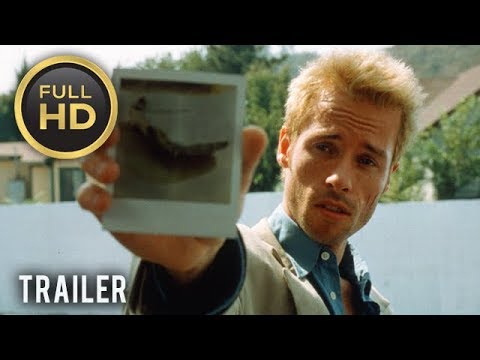 Kabhi Khushi Kabhie Ghum (2001)
Director: Karan Johar
Stars: Amitabh Bachchan, Jaya Bachchan, Shah Rukh Khan, Hrithik Roshan, Rani Mukerji, Kajol, Kareena Kapoor Khan
Kabhi Khushi Kabhie Gham (2001) is a classic Bollywood film that will surely bring your family together during the lockdown.
It tells the story of a wealthy and highly patriarchal family. Yashvardhan Raichand (Amitabh Bachchan) and his wife Nandini Raichand (Jaya Bachchan) have two sons, Rahul (SRK) and Rohan (Hrithik Roshan).
Whilst Rahul is adopted, Yashvardhan and Nandini take him under their wing. Eventually, as Rahul is preparing to get married, the family falls apart as Yashvardhan disapproves of Rahul's true love.
Yashvardhan insists Rahul marries his childhood friend Naina (Rani Mukerji), however, he chooses to commit to Anjali Sharma (Kajol). Leaving the family in a heartbreaking manner, Rahul and Anjali make a living in London, UK.
As Rohan returns home, he hopes of reuniting the family once and for all. He visits London and also finds love with Pooja (Kareena Kapoor Khan), who helps him repair the family.
Loyal SRK fan Elisha from Birmingham, speaks exclusively with DESIblitz about how this movie elevates her mood during the lockdown:
"Alongside working at home, I have been keeping busy by binge-watching classical Bollywood films. Without a doubt, they go down a treat, especially during this difficult time! They work to uplift my mood.
"Rewatching Shah Rukh Khan's and Kajol's amazing chemistry never fails to mesmerise me."
"The comedy and romance are great to watch. I particularly love the scene where Anjali goes to apologise to Yash. However, Rahul is behind teasing her and eventually she breaks the large vase.
"Some people may think it is too long but believe me it is four hours well spent and you won't even realise how quickly the time flies."
Watch comedy scene from K3G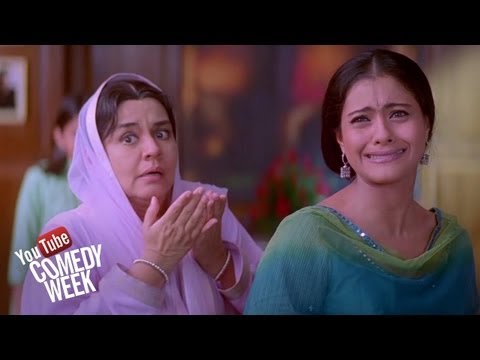 Jab We Met (2007)
Director: Imtiaz Ali
Cast: Shahid Kapoor, Kareena Kapoor Khan
Jab We Met (2007) is a brilliant Bollywood rom-com which is ideal for anybody quarantining with their partner.
The story follows the character of Aditya Kashyap (Shahid Kapoor), who looks to uplift his spirits following the difficulties in his personal life.
Through recklessly catching a train trying to escape the negativity, he meets Geeta Dhillon (Kareena Kapoor Khan).
Her fun and quirky personality is irritating at first to Aditya but he forms an attachment to her which grows into something more special.
Also, they later become stranded and embark on a colourful journey so Geet can get home safely. Viewers get to see how their connection unravel and how love begins to enter the picture.
Bollywood lover Samiya from Bradford explains to DESIblitz what this film means to her and how she identities with Geeta:
"It's a fun, family-friendly rom-com that is enjoyable, no matter how many times you watch it. Especially because I relate to Kareena Kapoor in the film."
"Her bubbly and loving personality reminds me of myself and the people around me. Also, I do love the soundtrack to the film, especially the song 'Aao Milo Chalen'."
Watch Aao Milo Chalen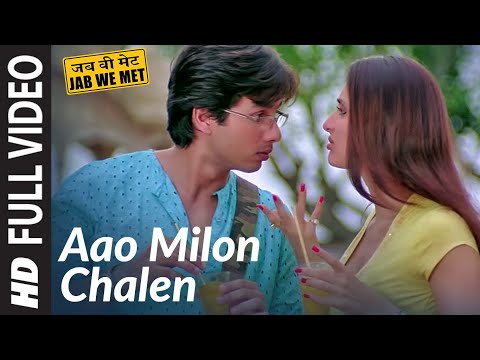 De Dana Dan (2009)
Director: Priyadarshan
Stars: Akshay Kumar, Suniel Shetty, Archana Singh, Katrina Kaif, Sameera Reddy, Johnny Lever, Paresh Rawal
A crazy but hilarious film that will most definitely have you in stitches. With its brilliant casting of comical actors, it is essential to keep laughter in our homes during the lockdown.
The story is based around Nitin Bankar (Akshay Kumar) and Ram Mishra (Suniel Shetty). Nitin works as a servant for Kuljeet Kaur (Archana Singh), whilst Ram works for a courier service in Singapore.
Furthermore, they are both in relationships in which Nitin is with Anjali Kakkad (Katrina Kaif) and Ram is in love with Manpreet Oberoi (Sameera Reddy).
As both girls are financially stable, they offer an ultimatum – to make money or no relationship. However, Nitin faces the harsh reality of not having the blessings of Anjali's father to marry her.
In a comical turn of events, Nitin and Ram hatch a plan to abduct Kuljeet's pet anonymously, in exchange for money.
Arjun from Wolverhampton converses with DESIblitz and discusses the pure amusement of the story and the characters:
"My stomach was genuinely hurting from being in fits of laughter!"
"The plot in itself is ridiculous but makes it ten times more hilarious.
"Also a film with funny actors such as Akshay Kumar, Johnny Lever and Paresh Rawal, you can't go wrong there!".
Watch the trailer to De Dana Dan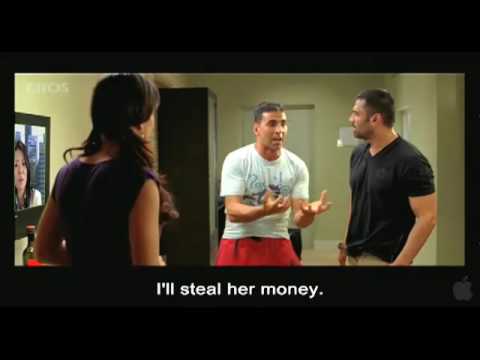 Zindagi Na Milegi Dobara (2011)
Director: Zoya Akhtar
Cast: Hrithik Roshan, Farhan Akhtar, Abhay Deol, Katrina Kaif
Zindagi Na Milegi Dobara (2011) is an inspiring movie that really lifts your spirits and takes you on an adventure.
The story showcases the beautiful friendship between Arjun Saluja (Hrithik Roshan), Imraan Qureshi (Farhan Akhtar) and Kabir Dewan (Abhay Deol).
Delving into the story, the three friends remain loyal to their pact of going to Spain, following Kabir's engagement.
They establish the rule of picking an adventure that they will endure together as a 'once in a lifetime' opportunity. In addition, during their exciting trip, they encounter an enthusiastic girl, Laila (Katrina Kaif).
Interestingly, the film title translates to 'Life Doesn't Come Again'. It is such a fitting message for the predicament the world is facing during the lockdown.
This film alone could potentially change your life and your perspective of living once the world is back to normality.
Bollywood film admirer Raj from Birmingham interacts with DESIblitz and comments on the theme and messages the film portrays:
"Zindagi Na Milegi Dobara (2011) is a great, feel-good movie that I feel everyone should watch.
"The story and journey about the three friends is beautiful, the direction and location selection by Zoya is perfect and the little poems throughout the film portrayed by Farhan's character is inspirational.
"Also, the songs are brilliant, especially 'Khaabon Ke Parinday'! It is a great all-round movie which will make you love and enjoy life!"
This glittering movie is shot beautifully in glorious places such as Spain, India, Egypt and the UK.
Watch Khaabon Ke Parinday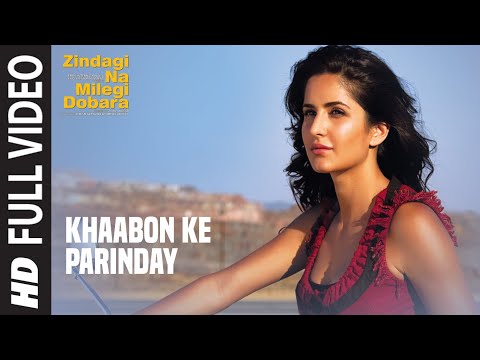 The Grey (2011)
Director: Joe Carnahan
Stars: Liam Neeson
The Grey (2011) explores the edgy and intense nature of surviving in life-threatening conditions.
The story is set in Alaska, as the audience watch a dangerous plane crash whilst carrying a team of oil workers. Whilst killing many people, just seven workers survive in the wilderness.
However, a marksman John Ottaway (Liam Neeson) also survives and illustrates his huntsman background by killing wolves, protecting the remaining survivors.
Through maintaining control of the group, he advises everyone to find protection in the woods that surrounds them.
Deepak Shah from Leicester praises Liam Neeson for his role in an adventure and how the film explores the irregular side of endurance:
"This film is all about the survival of the fittest.
"It definitely explores the human mindset in a situation which quickly becomes abnormal due to the dangers imposed on a group of men by the wolves.
"It tests the men's trust, comradery, hope and sheer determination to survive and outlive these animals."
"A gem of a film with great acting by Liam Neeson and the rest of the cast."
Watch the trailer for The Grey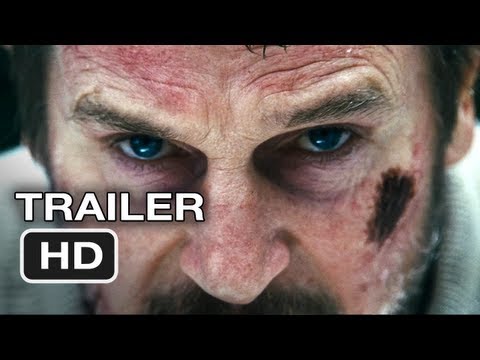 Kahaani (2012)
Director: Sujoy Ghosh
Stars: Vidya Balan
Kahaani (2012) is an intense and gripping thriller movie to keep your eyes glued to the screen during the lockdown.
This brilliant yet mysterious movie follows Vidya Bagchi's (Vidya Balan) quest to find her husband.
The film starts as Vidya is getting off a plane in Kolkata, India and files a missing persons' report.
After spending two weeks talking on the phone with her husband, her suspicions suddenly came to light after she stopped hearing from him.
Taking matters into her own hands, she tracks her husband's whereabouts. However, she faces further difficulties as everyone she questions denies ever meeting him.
Serena from Coventry enjoys watching this film and tells DESIblitz about her experience watching the movie:
"The ending left me shocked and was a clever way of wrapping up an enthralling film.
"The underlying mission to get what she wanted was almost predictable but also unpredictable, which is great for any story."
Claiming five awards at the 58th Filmfare awards in 2013 and numerous other accolades, the film is a massive success.
Watch the trailer to Kahaani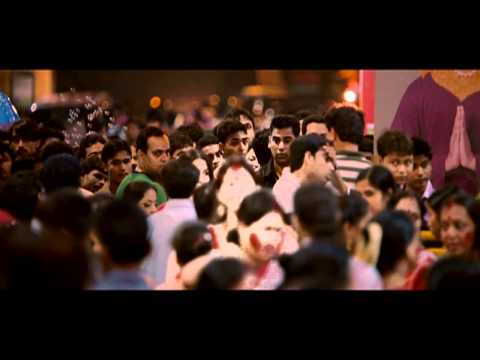 Aashiqui 2 (2013)
Director: Mohit Suri
Stars: Aditya Roy Kapur, Shraddha Kapoor
Aashiqui 2 (2013) is an extremely heartfelt film that takes you on an emotional rollercoaster. Its soulful story will enable you and your loved one to be gripped tighter during the lockdown.
The plot surrounds Rahul Jaykar (Aditya Roy Kapur), a successful pop singer. Because of his alcohol addiction, he potentially faces the end of his music career.
However, his life significantly changes as he meets a beautiful female singer Aarohi Shirke (Shraddha Kapoor) in a local bar.
Taken back by her singing ability, he promises her of having a career as a singer through his teachings.
Despite being let down by Rahul once, Aarohi forgives him and excels in the early stages of her career. With their bond strengthening, a passionate romance grows between the two.
Although cracks start to appear when Rahul realises his fame is starting to be outshone by Aarohi's success.
Becoming more enraged and indulging in more alcohol, Aarohi is eager to rehabilitate Rahul immediately before it's too late.
Jai from Wolverhampton gives his views to DESIblitz on what he believes is a memorable tragic love story:
"You have to really appreciate the acting ability of Aditya and Shraddha in this film.
"From Aditya's careless behaviours to Shraddha's sentimental nature, it's perfect for the story of their characters."
"Also the soundtrack really hits close to home. The beautiful but sad songs can also provide comfort for anyone who's lost their love."
Watch Rahul admire Aarohi's singing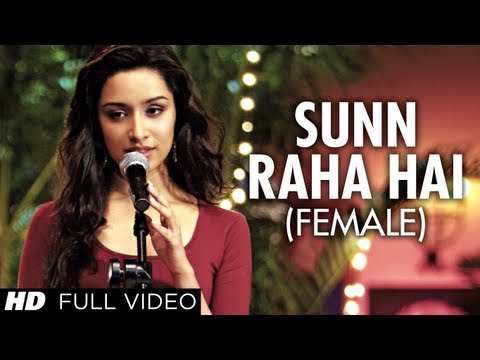 Gone Girl (2014)
Director: David Fincher
Stars: Ben Affleck, Rosamund Pike
Gone Girl (2014) is a mesmerising film that is mind-boggling and will leave you speechless. The dark mood of the movie touch upon the theme of infidelity which is engrossing to the viewers.
The film heavily focuses on Nick Dunne (Ben Affleck), a magazine writer and teacher. During the morning of his fifth wedding anniversary, his wife (Rosamund Pike) suddenly goes missing.
Whilst Nick is confused, the media gather outside his home.
Furthermore, questions over his motives and body language arise over whether he murdered his wife as he struggles to answer questions.
However, the gradual story of the film begins to peel back layers of each of the characters and chaos ensues.
Hollywood film lover Simran, from Bilston, elaborates on how the message of the film exaggerates the theme of being unfaithful:
"The idea of addressing the severity of hurting a loved one is really pushed to the boundaries in this movie.
"Whilst there are several difficult scenes to watch, I could not take my eyes away from the screen!
"It was shocking how the film surprises us! As soon as the credits started to roll, my jaw just dropped."
Watch the trailer to Gone Girl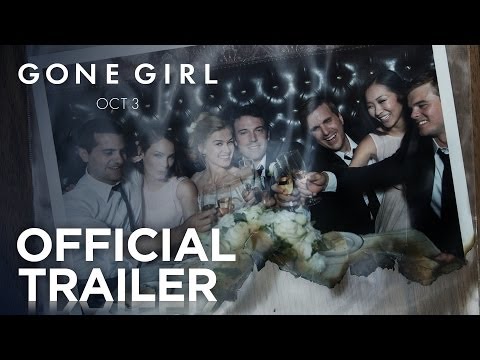 Darkest Hour (2017)
Director: Joe Wright
Stars: Gary Oldman

Darkest Hour (2017) is a fascinating war drama film that takes the audience back to the 1940s. This movie is an excellent historical film in which you can learn about politics, during the lockdown.
British Prime Minister Winston Churchill (Gary Oldman) faces a tough choice as he must decide whether to sign a peace treaty with Adolf Hitler's Germany or continue fighting the war against them.
Amrit Gill from Birmingham, says:
"I never realised how much Churchill was disliked by his own Conservative party and the people around him until I watched this film.
"Even the King was not keen on him becoming Prime Minister.
"To us, he is portrayed as a big British hero and someone who was 'loved'. But the film sheds light on the reality and how he had to fight the enemies within, never mind Hitler, to get people to believe in him.
"Gary Oldman plays the role brilliantly and definitely does it justice, as a very convincing Winston Churchill."
Watch the trailer to Darkest Hour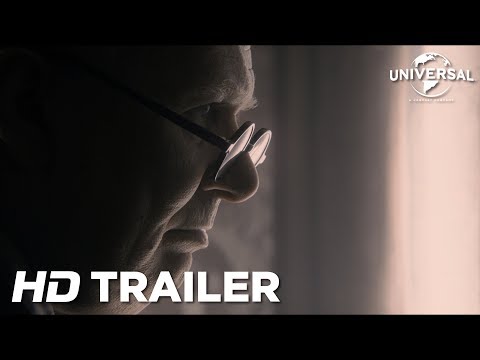 Badla (2019)
Director: Sujoy Ghosh
Stars: Taapsee Pannu, Manav Kaul, Amitabh Bachchan
Badla (2019) is a great piece of cinema that leaves viewers feeling satisfied with what is a dramatic thriller. The story draws on the life of Naina Sethi (Taapsee Pannu), a wealthy businesswoman.
Set in a hotel room, the beginning of the film shows her curiously waking up next to her lover's corpse. Immediately after these events, she is arrested on suspicion of murder.
However, she is released through bail thanks to her lawyer Jimmy (Manav Kaul). Determined to fight her case, she is lumbered with a new defence lawyer Badal Gupta (Amitabh Bachchan).
Badal is eager to get the truth from Naina over what was happening on the day her husband was murdered.
Furthermore, Ruman from Wolverhampton appreciates the twists and turns of this film, and states it was an intense watch:
"The ending was unbelievable, the way everything came full circle is admirable to the viewers. Taapsee did a great job of playing such a complex character."
Interestingly, this movie is a remake of the Spanish interpretation The Invisible Guest (2016).
Watch the trailer to Badla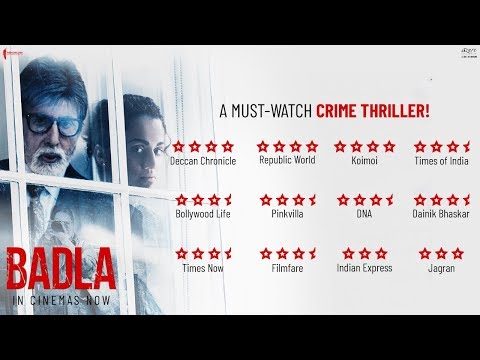 The Platform (2019)
Director: Galder Gaztelu-Urrutia
Stars: Iván Massagué, Zorion Eguileor
The Platform (2019) is a sci-fi horror film that really puts the situation of the COVID-19 pandemic into perspective. Furthermore, it is a Spanish film that premiered on Netflix.
The story of the film takes place in a dark, eerie large tower. Whilst its structure is styled as a 'Vertical Self-Management Center' the tower is divided into cells, holding two people.
Also, in the beginning, viewers are introduced to Goreng (Iván Massagué) who wakes up in his cell marked with the number 48.
Furthermore, he is accompanied by his roommate Trimagasi (Zorion Eguileor). He begins to explain the purpose of the tower facility.
Interestingly, he describes that food is brought down through a platform travelling from the top. He explains the platform stopping for a fixed amount of time on each level.
However, what makes the film more thrilling and horrifying is that roommates on the lower levels can only eat leftovers. The leftovers have come from food at the top of the tower.
Also, with the system likely to cause havoc and conflict, the film engages in a dramatic fight for survival.
Daniel from Birmingham compliments this international movie and compares its moral story to society during the COVID-19 pandemic. Talking with DESIblitz he says:
"If anything it is a lesson to everyone that is living through this coronavirus crisis.
"It addresses how this crisis can unmask the selfishness of human society and even the insanity of our desperation."
Watch the trailer to The Platform
Bad Boys for Life (2020)
Directors: Adil El Arbi, Bilall Fallah
Stars: Will Smith, Martin Lawrence
Bad Boys for Life (2020) is a brilliant go-to film for non-stop action, comedy and pure entertainment.
Actors Will Smith and Martin Lawrence join forces in this explosive third instalment of the Bad Boys franchise.
The film starts with the main duo of detectives Mike Lowrey (Will Smith) and Marcus Burnett (Martin Lawrence) speeding on the streets of Miami.
During the film, we realise they are hit with the reality of life such as career changes and 'mid-life crisis'.
However, Mike and Marcus overcome their setbacks and aim to take down the ferocious Armando Armas, the leader of a Miami drug cartel.
Pooja from Wolverhampton shows her appreciation for this action-packed comedy. She expresses:
"Will Smith and Martin Lawrence are a comedy duo who are unbeatable. Their expressions, character portrayal and comedic timing are simply amazing.
"As a lover of the Bad Boys franchise, part 3 was a must-watch for me. I can honestly say it is an amazing continuation.
"There was lots of action, gunshots, reckless driving and suspense which is perfect to keep you engaged during the lockdown.
"For those who have not watched the first two Bad Boy films then I highly recommend watching them during this lockdown."
Watch the trailer to Bad Boys for Life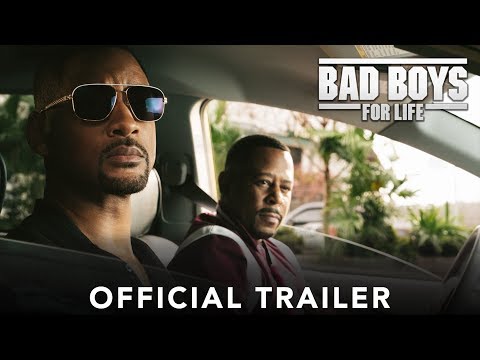 Other films that did not make the list include The Usual Suspects (1995), Man on Fire (2004), Raazi (2018), Joker (2019) and Gully Boy (2019).
Many British Asians across the Midlands have been watching a wide range of films, giving you plenty of choices of what to watch next!