""I get a very good vibe from Bhatt-Camp"
VJ turned actor, Aditya Roy Kapur returns to the big screen with Aashiqui 2 opposite Shraddha Kapoor. A sequel to huge hit Aashiqui (1990), the film is about two singers, Rahul Jaykar (played by Aditya) and Aarohi Shirke (played by Shraddha).
Rahul is already a singing sensation and is enjoying living life as a mega star  He comes across Aarohi after hearing her sing a unique rendition of one of his songs. Needless to say, he falls for her instantly. Aarohi aspires to be as successful as Rahul, and he vows to make her dreams come true.
What ensues however, is a complete role reversal as Aarohi hits the big time but Rahul's career stagnates. As Rahul falls into depression and anger, Aarohi is left with the difficult decision to choose between love and her dreams.
Ashiqui 2 is directed by Mohit Suri and produced by Bhushan Kumar, Krishan Kumar and Mukesh Bhatt. The music of the new film has done incredibly well featuring the vocals of new talent Arjit Singh.
Aditya is a former VJ from Channel V. He is the younger brother of UTV Movies magnet, Siddharth Roy Kapur, and actor Kunal Roy Kapur. Born in Mumbai, Aditya graduated from St. Xavier's College with no plans to become on actor but embarked on a journey that has landed him roles to develop his career on the silver screen.
He debuted in London Dreams (2009) alongside Ajay Devgn and Salman Khan, where he played a Pakistani musician. He also starred in Action Replayy (2010) and Guzarish (2010) with Aishwariya Rai.
Aditya has already been warmly welcomed onto the Bollywood scene with critics praising him for his impressive acting skills and comic timing.
Here's the trailer to Ashiqui 2 Aditya Roy Kapur featuring and Shraddha Kapoor: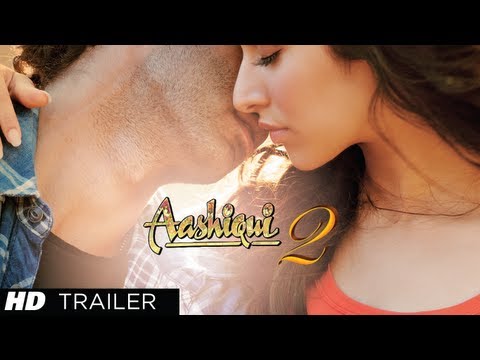 DESIblitz caught up with the young star in an exclusive candid interview about his new film:
How has your journey been so far?
"My journey so far has been great actually. There were up's and down's, there is no two ways about it. I entered this industry not with big plans about me being a big star or a superstar etc. I still don't have those concrete ideas in my mind."
How did London Dreams happen?
"I went to them because I was already a guitar player. I was getting an opportunity to go to London. I thought to myself that this is the best opportunity where I am getting myself packed up to London for a month. I will be having good time there playing guitar with Salman Khan and Ajay Devgn."
"During this process, I was in love with films. I decided I want to do this in my life. Then Action Replayy happened, and Guzaarish happened."
Were you satisfied with the work you were doing?
"After Action Replayy and Guzaarish, I had a lull in my career. I did not get the roles that I was looking for. I met a lot of people, where I was told to do certain things that I refused. I was stubborn, I listen to my heart and waited with patience."
You know that you reduced Akshay Kumar's role to second lead with your performance in Action Replayy?
Laughs. "No way! I don't believe that! But it was an unbelievable role and better than I could have ever asked for. For somebody like me to be a part of a film like that especially with Akshay Kumar was a great feeling."
What do you think about all the films you have done so far?
"I am in love with all my films whether people like them or not."
How was it to take forward the Aashiqui Brand?
"It was great. Honestly, I came here and I met Bhatt Sahab [Mahesh Bhatt] and it was an amazing experience altogether. I got a very good vibe from Bhatt-Camp. The story to me really appealed and the character I felt to really work on."
"I felt I could add something to the character. And my director Mohit Suri had a very clear vision in his mind. And the first Aashiqui was a cult film and it had a great music."
What preparations did you do for your character in Aashiqui 2?
"I saw the first Aashiqui long back. I never saw the film after I signed Aashiqui 2. I wanted to give a total new approach to my character in Aashiqui 2. I didn't want to go [with] preconceived notions. I wanted to start as fresh."
Do you have a message for your DESIblitz.com readers?
"Keep rocking and keep reading about me and Bollywood on DESIblitz. Love me and watch my film Aashiqui 2."
Aditya's acting career is definitely blooming in all the right places and Aashiqui 2 with its great musical soundtrack and romantic story releases in cinemas from April 26th 2013.