"it is a real privilege to be the only Indian woman to win the Grammy"
The Grammys, which are like the 'Oscars of the music world,' has seen several Indians win the prestigious award at the annual ceremony traditionally held in Los Angeles, USA.
The Grammy award is given by America's National Academy of Recording Arts and Sciences to acknowledge excellent achievement in the music industry.
Despite the first event being held in 1959, only a handful of Indians have won the award.
The awards show also has its fair share of criticism for marginalising female artists and people of colour.
In response to the 2018 Grammys, there was a highly visible social media backlash with #GrammysSoMale trending owing to the support of many popular female artists.
2019 nominees mark some improvement for female artists, With Indian-American singer Snatam Kaur ('Best New Age Album' – Beloved: 2018) earning a nomination.
A very thorough look also sees Prashant Mistry of Engine-Earz Experiment – Symbol (2017), among the nominees for 'Best Immersive Audio Album.'
Nonetheless, there have been some memorable moments in the history of the Grammys with a selected number of Indians receiving acknowledgement for their work.
DESIblitz takes a closer look at 10 Indians who have won Grammys up to 2018.
Pandit Ravi Shankar (Late)
No list of the Grammys and Indians would be complete without mentioning the late Pandit Ravi Shankar.
He has won the most Grammy awards among those of Indian birth. His overall tally of Grammy awards is four.
Born Rabindra Shankar Chowdhury in a Bengali-Indian family, he was a virtuoso sitar player.
From touring Europe and the United States to influencing musicians worldwide, he helped to increase the popularity of Indian classical music.
He was a talented composer of Hindustani classical music and engaged Western audiences with compositions for the sitar and orchestra.
In fact, Pandit Ji was so in touch with Western trends that he bonded with The Beatles guitarist, George Harrison.
This famous friendship helped Harrison greatly increase Western interest in Shankar. The latter went on to influence a range of genres and other musicians.
Shankar developed a distinct style, passing on his talent for experimentation to daughter, Anoushka Shankar.
Pandit Ji earned multiple honours in his illustrious career, including India's Bharat Ratna in 1999 and the Knight Commander of the Order of the British Empire (KBE) in 2001.
The first Grammy win for Shankar came in 1967 for 'Best Chamber Music Performance' – West Meets East with renowned violinist and conductor Yehudi Menuhin.
This was followed by winning 'Album of the Year' for The Concert of Bangladesh in 1973 alongside George Harrison.
Next, he independently won 'Best World Music Album' twice in 2002 (Full Circle: Carnegie Hall 2000) and 2013 (The Living Room Sessions  Pt.1).
2013 additionally saw the Recording Academy glorifying him with a 'Lifetime Achievement Award' as part of their Special Merit Awards.
Although Pandit Ravi Shankar sadly passed away in 2012, his daughters, Anoushka Shankar and Grammy-winning singer, Norah Jones, accepted the 'Lifetime Achievement Award' on his behalf.
Sitar player, Anoushka Shankar, was a nominee in the same category of 'Best World Music Album' for her own, Traveller (2011). In spite of this near miss, it was heartening to see the two sisters come together for this historic occasion.
Fortunately, prior to his death, Shankar had learnt about the upcoming 'Lifetime Achievement Award.'
In a statement, he said:
"It is thrilling to see something we worked so hard on, and released on our own label, given this wonderful recognition.
"And, of course, I am deeply proud of my daughter Anoushka and her own nomination. Actually, I think she might give a better speech."
It was a moving speech and a truly special occasion to witness the continuation of Shankar's legacy via his equally talented daughters.
Watch speeches by Anoushka Shankar and Norah Jones at the 2013 Grammy awards: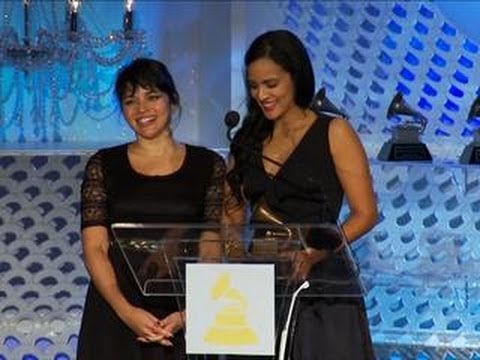 Ustad Zakir Hussain
Ustad Zakir Hussain is an Indian tabla maestro. Born to a tabla playing artist, Allah Rakha, he followed in his father's footsteps.
Hussain who has accompanied Pandit Ravi Shankar (late), as well as Pandit Shiv Kumar Sharma and Ustad Ali Akbar Khan, is a former recipient of the Grammy award.
It is his aptitude for collaboration that set him on the path to success at the Grammy awards. Besides composing films like, In Custody (1993), he has formed groups such as Shakti with other musical talents.
Zakir teamed up with Mickey Hart, Sikiru Adepoju and Giovanni Hidalgo for the Global Drum Project (2007) to win a Grammy award.
He received the recognition in the 'Best Contemporary World Music Album category at the 51st Annual Grammy Awards on February 8, 2009.
Making the most of technological advances, the album utilises more digital sounds to remain fresh and relevant even in modern times.
He has also been a nominee for a Grammy on four other occasions, including The Melody of Rhythm (2009) under the 'Best Classical Crossover Album' category.
The album again fuses global sounds in a collaboration.
In fact, 2010 saw several nominations for artists of Indian descent. Zakir saw this as a proof that the world is recognising Indian art, stating:
"Three Indian representations for Grammy nominations is incredible and something that has never happened before."
While Hussain ultimately did not win the final award, there was light at the end of the tunnel in relation to the Grammys increasingly acknowledging Indian art.
Watch a video on the Global Drum Project: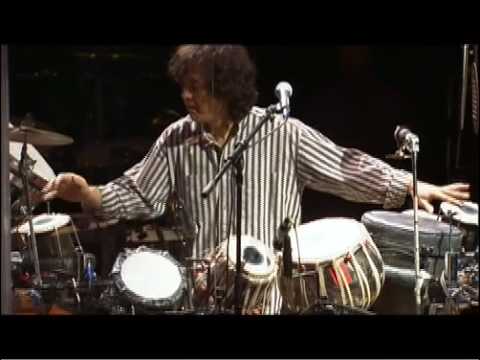 AR Rahman
The internationally renowned multi-hyphenate, AR Rahman who was born in Madras is a double Grammy winner.
Rahman initially scored documentaries and advert jingles before moving to Tamil-language films.
Now, he is one of the most globally known names for his work as a composer, music producer and musician.
Dil Se (1998), Jodhaa Akbar (2008) and many more films feature his musical brilliance.
However, it is the British global hit, Slumdog Millionaire (2008), that continues to enchant Rahman fans worldwide. He produced the stellar soundtrack for Danny Boyle's Academy Award-winning film.
The soundtrack has a received a whole list of accolades, including the Grammys.
It was an amazing feat for the music maestro to bag two Grammy awards in 2010.
The first award was for 'Best Compilation Soundtrack Album for a Motion Picture, Television or Other Visual Media' – Slumdog Millionaire.
The second win was for 'Best Song Written for a Motion Picture, Television or Other Visual Media – Jai Ho,' from Slumdog Millionaire.
Of course, awards in all categories deserve praise. However, Rahman's twin Grammy triumph was special as it featured in more mainstream categories rather than niche genres.
When going on stage AR Rahman called the achievement "insane."
It certainly was a celebratory event and continues to be one of the most memorable moments for an Indian at the Grammys.
Watch 'Ringa Ringa' from Slumdog Millionaire here: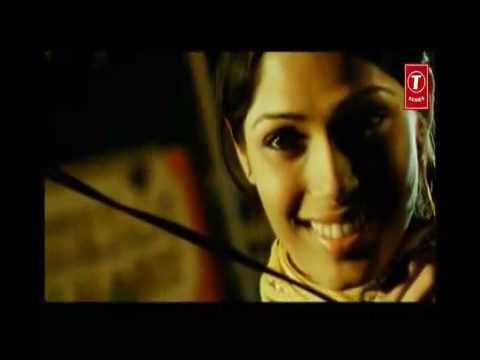 Sampooran Singh Kalra (Gulzar)
The eminent lyricist Sampooran Sing Kalra more commonly known by his pen name Gulzar is the second Indian to win a Grammy in 2010.
He won 'Best Song Written for Motion Picture, Television or Other Visual Media – Jai Ho' from Slumdog Millionaire.
Upon hearing about the award, Gulzar told the media:
"I feel elated. I feel like picking up Rahman on my shoulders. He has brought this pride to our country and he has made us proud.
"He has made all his friends and his team proud about it."
When asked about what it was like to work with Rahman, Gulzar replied:
"It has always been great working with him."
"He is a very good human being and He is a very emotional person – a palpating man you know. So it's great working with a music composer like him."
Interestingly, Gulzar also won 'Best Orginal Song'  for 'Jai Ho' from Slumdog Millionaire at the 81st Academy Awards held at the Kodak Theatre in Hollywood Los Angeles, Hollywood on February 22, 2009.
Gulzar has written lyrics for more than 140 Bollywood films. As a lyricist, he had a close connection with the late Rahul Dev Burman and in contemporary times with Rahman.
The lyrics for 'Chaiya Chaiya' from Dil Se (1998) are unforgettable.
Gulzar who is a critically acclaimed director has received the 2004 'Padma Bhushan Award,' India's third-highest civilian award.
In 2014, he was honoured with the 'Dadasaheb Phalke Award,' the highest national award for cinema.
Gulzar has also claimed a number of National Film Awards and Filmfare Awards.
Watch Gulzar talk about 'Jai Ho' Grammy win here:
Late H Sridhar
The late H Sridhar was the Chief Sound Engineer at Chennai based Media Artists and a musician.
He won 'Best Compilation Soundtrack Album for a Motion Picture, Television or Other Visual Media: Jai Ho' – Slumdog Millionaire (2008), at the 2010 Grammy awards.
He could not collect the award in person as he sadly left this world on December 1, 2008.
Despite graduating in mathematics, he had an avid interest in electronics. After undergoing formal musical training, he began his sound engineering career in 1988.
Working professionally with experienced directors such as Subhash Ghai, Mani Ratnam, Shankar, Ramgopal Verma and Ashutosh Gowariker, he engineered more than 200 films.
He also engineered all tracks and background scores for films connected to India's Mozart AR Rahman.
Some critically acclaimed films to his credit include Roja (1992), Bombay (1995) and Rangeela (1995).
Sridhar received the National Films Award for 'Best Audiography' on four separate occasions.
He was given national recognition for the films Mahanadi (1994), Dil Se (1992), Lagaan: Once Upon a Time in India (2002) and Kannathil Muthamittal (2003).
He was also recognised globally, engineering and mixing albums for famous artists like George Harrison from The Beatles, sitar maestro Pandit Ravi Shankar (late) and tabla master Zakir Hussain.
Sridhar who passed away at the age of 50 has left behind a legacy.
An interview with H Sridhar (Late) here: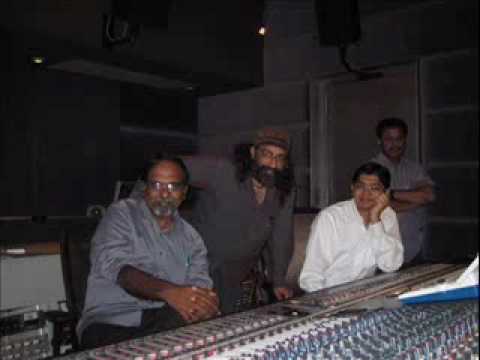 Pallikonda Adrushta Deepak (PA Deepak)
Pallikonda Adrushta Deepak fondly known as PA Deepak is a sound/mix engineer and record producer born in Hyderabad, Andra Pradesh, India.
He won 'Best Compilation Soundtrack for Visual Media' – Slumdog Millionaire at the 52nd Annual Grammy Awards
Deepak and various artists collected their awards during the glittering ceremony held at the Los Angeles Staples Centre in 2010.
Deepak regularly works with the award-winning composer AR Rahman for films across Indian cinema.
Rahman describes Deepak's work as 'magical,' commenting:
"Deepak has worked on many projects of mine. The good thing about Deepak is that he surprises you most of the time in a good way.
"You give him something and then he makes it into something magical."
He has worked as a score mixer, programmer, engineer and producer for many big Bollywood films.
Some groundbreaking Hindi films to his recognition include Chak de! India (2007), Ghajini (2008) and 2.0 (2018).
Deepak was also involved in the mixing of the deluxe edition for Winds of Samsara by Indian composer Ricky Kej.
Winds of Samsara also won under the 'Best New Age Album' category at the 57th Annual Grammy Awards in 2015.
Watch PA Deepak share his musical journey here: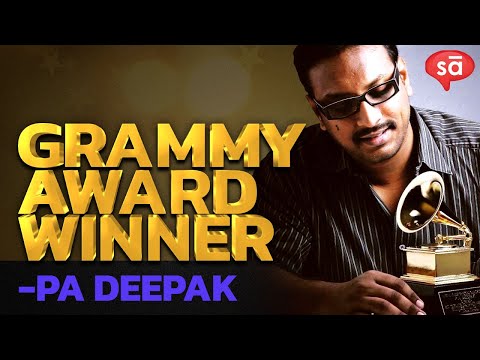 Ricky Kej
Ricky Kej who collaborated with South African musician Wouter Kellman for the album Winds of Samsara won 'Best New Age Album' at the 57th Annual Grammy Awards.
Kej is an American-Indian composer and music producer.
The North Carolina born self-taught musician who is half Punjabi and Marwari moved to Bangalore in his early youth.
Interestingly, Kej's early musical interests were in progressive rock bands, along with his training as a classical pianist and in Hindustani classical music.
Nevertheless, he is known for composing, scoring music for adverts and an extensive number of Kannada films.
All the while, he has released over 12 studio albums, many of which highlight his passion for the environment.
2015 was a notable moment for this passion. Four music videos and twenty-four songs featured in his album, Shanti Samsara – World Music for Environmental Consciousness.
The ambitious project excitingly includes the contributions of 300 actors, artists and musicians worldwide.
The Bengaluru artist enjoyed a Grammy win for his 14th studio album, Winds of Samsara (2014). The work is a collaborative album with flautist, Wouter Kellerman from South Africa.
The duo weaved a fascinating musical fusion and cemented Kej's status as a trailblazer. The album debuted at the top of the US Billboard New Age Albums chart, a first for an Indian artist.
Kej commenting on his passion and Grammy win reveals:
"From childhood, I've always been a strong environmentalist."
"After winning a Grammy, the Indian Prime Minister called to congratulate me.
"He encouraged me to stop everything else and just focus on the environment, and climate change, and to make this my life's mission.
"I took that very seriously, and that's exactly what I'm doing."
Therefore, his Grammy win has a dual benefit. It inspiringly encouraged the artist to follow his environmental passion.
On the other hand, it was the jewel in the crown for proper recognition of Ricky's musical talent.
Certainly, his win earns a place in the history of the Grammys and has made India proud.
Watch Ricky Kej and Wouter Kellerman react to their Grammy win here:
Tanvi Shah
The first and only Indian woman to win a Grammy is Tanvi Shah. She is a multi-lingual talent, singing in Tamil, Hindi, Telugu, Spanish, Portuguese and Arabic.
The trained soprano singer began her Bollywood career with 'Fanaa' in the political thriller film Yuva (2004).
AR Rahman is the music producer of Yuva. But it is their work together on Slumdog Millionaire (2008) that aided Shah to make a landmark achievement at the 2010 Grammys.
Shah wrote the Spanish lyrics for the award-winning 'Jai Ho,' along with lending her vocal gifts.
The title is actually a Hindi phrase, which roughly translates as "let there be a victory."
Tanvi found success as the energetic and exuberant track elicited an extremely positive critical and fan reception.
Her contribution adds to the global flavour of the catchy song and as previously mentioned, it is an honour for 'Jai Ho' to win under a big category.
The song won 'Best Song Written for a Motion Picture, Television or Other Visual Media.'
Shah speaking about receiving such a prestigious awards says:
"While it is a real privilege to be the only Indian woman to win the Grammy, it is also a lot of pressure."
"On that day (at the Grammys), going up on stage, I remember thinking that here I am, representing my country and the women of my country. It was a very proud moment.
"Since then, it has certainly opened doors for many other women to make a mark in the international music arena.
"And I am glad that I was, in some sense, an inspiration for them."
Despite Tanvi being victorious, many have criticised the Grammy awards for a male-centric focus. For example, the 2018 Grammy awards notably saw men dominate the top categories, ignoring women.
Similarly, it fails to recognise the innovations of ethnic minorities, often relegating them to genres like world music or hip-hop.
Having said that, for Tanvi, it is a major coup for an Indian woman to win a Grammy – be it in any category.
Watch award-winning song, 'Jai Ho' here: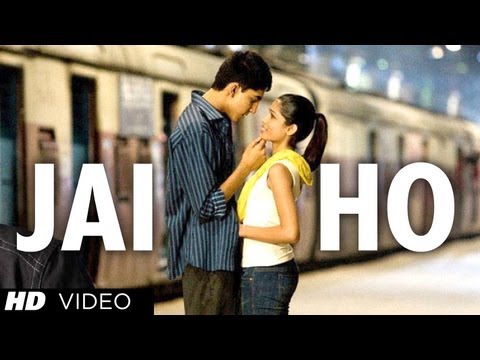 Norah Jones
While it has been extremely difficult for female artists with an Indian link to receive recognition at the Grammy Awards, Norah Jones completely contradicts this rule.
She has dominated the Grammys, winning nine times.
Born Geethali Norah Shankar, Jones is an American singer and pianist.
Although not fully Indian she comes from a very famous Indian musical lineage. Daughter to an American concert producer Sue Jones, musician Pandit Ravi Shankar (late) is her father.
Following her parents' separation, she remained in Texas but maintained a strong relationship with music.
She quickly found success as a professional recording artist. The singer-songwriter has enjoyed multiple nominations – 16 and counting! Some of these are for collaborations across genres including country and pop.
However, 2003 was the ultimate year for Norah. Her debut album, Come Away With Me (2002) earned nominations for 'Best New Artist,' 'Album of the Year' and 'Best Pop Vocal Album.'
Her album blends blues, jazz, gospel and country to great effect. She never imagined that her music would be this successful, as she states:
"I never thought that the music I made would become popular music, so this is amazing."
Furthermore, the album's second single 'Don't Know Why' gained nominations in 'Record of the Year' and 'Best Female Pop Vocals.'
The Recording Industry Association of America certified the album diamond.
But best of all was the fact that these nominations became wins for Norah at the 45th Annual Grammy awards in 2003.
In 2005 at the 47th Grammys, Jones received three more awards for 'Best Female Pop Vocal Performance' (Sunrise), 'Record of the Year' and 'Best Pop Collaboration with Vocal' (Here We Go Again).
Finally, she won 'Album of the Year' for River: The Joni Letters at the 50th Annual Grammy Awards in 2008.
Watch video of the award-winning single 'Don't Know Why' here: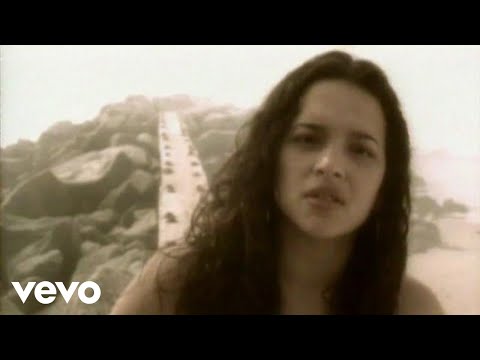 Neela Vaswani
Neela Vaswani won 'Best Children Album' for I am Malala: How One Girl Stood Up for Education and Changed The World (2013) at the 57th Annual Grammy Awards in 2015.
Vaswani's voice featured in the audio version of the book with the same name.
Neela who received the trophy is an activist and writer of the short story collection, Where the Long Grass Bends – Stories (2004) and memoir You Have Given Me a Country (2010).
The New York-based Vaswani has also co-written Same Sun Here (2012) with Silas House.
Prior to winning the award, Vaswani, an academic of creative writing, literature and cultural studies had said:
"I had no idea it was even possible for a children's book to be nominated."
And after bagging the award on stage, she added:
"This is the craziest thing that has ever happened to me. Thank you so much to the academy and thank you much to my amazing fellow nominees in this category.
"To my beautiful husband Holter Graham who taught me years ago that 'the music of words of the page is as important as the music on the page'."
"And most of all to Malala for her incredibly brave work. This is a huge gift and honour and I dedicate it to in Malala's words.
"Those forgotten children who want an education, those frightened children who want peace, those voiceless children who want change."
The Indian-American author who was a little emotional on stage adds the Grammys to several other book awards and honours she has received over the years.
Watch Neela Vaswani Grammy victory speech here: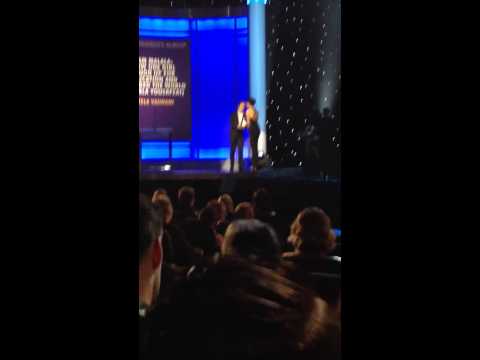 Other great artists to have been nominated include Anoushka Shankar (x6), Sandeep Das (x1) and Vikku Vinayakram (x1).
When reflecting on decades of musical history at the Grammys, there is identifiable progress for artists with Indian connections.
From only receiving nods via collaborative albums to sweeping some big-name awards, a closer examination of Grammy history suggests a positive change.
It is wonderful to see the joy Indian artists as they win one of the ultimate accolades in music.
It is equally gratifying to see how all of these smaller memorable moments hint to the possibility that we may soon see a much fairer representation of all musical talent.
After all, it is important to encourage and promote a diverse level playing field in the music industry.