"Basically as soon as we left, Iraq attacked."
There are a few top Pakistani cricket players who went on to represent their country of origin as opposed to their birth nation.
Qasim Umar, Shan Masood, and Imad have all worn the green cap but were born outside of Pakistan.
These high profile Pakistani cricket players came into life across three different continents. These include Africa, Asia, and Europe.
Between the three, they have opted to play for Pakistan in the various formats of the game – Test cricket, One Day International and T20 International.
Whilst Imad Wasim is a batting all-rounder, the other two have played in the opening or one-down position primarily.
We highlight the cricket careers of Qasim, Shan, and Imad, along with their birthplace.
Qasim Umar
Qasim Umar is an East African former dashing Pakistan talent who played in 26 Tests and 32 ODIs.
The right-handed batsman was born as Qasim Ali Umar in Nairobi, Kenya on February 9, 1957.  His mother was Kenyan. He left Kenya in 1957, moving to Pakistan with his family.
He went to the prestigious St Paul's English High school in Karachi, completing his matriculation during 1974 on a cricket scholarship.
Playing in the middle order, he made his ODI debut when facing arch-rivals India during the 1st ODI of their tour away.
His first international game was at Hyderabad Deccan, India on September 10, 1983. During the same Indian tour, he became a Test Cricket debutant on September 24, 1983
During the Test, he was playing in the one-down position at the Gandhi Stadium, Jalandhar.
Qasim Umar has made two Test double hundreds, interestingly at the same ground. His first double century came against India during the 2nd Test at the Iqbal Stadium, Faisalabad on October 29, 1984.
The final score of 210 by Qasim was his highest individual innings total in Test cricket.
He then made his second twin hundred at home against Sri Lanka a year later. He smashed 206 in the 1st Test match at the Iqbal Stadium.
His ODI career was moderate in comparison, scoring just four half-centuries in twenty-six matches.
His career came to an abrupt finish after his admission of spot-fixing involvement.
Speaking against many players in relation to drugs, prostitutes and underperforming Qasim told DNA that he was made a scapegoat"
"I spoke the truth and I was penalised for it and my career was destroyed. But I stand by what I said."
After being given a seven-year ban, he made the decision to settle in Manchester, UK. This was the third country that he was living in after Kenya and Pakistan.
He scored 1502 runs in Test cricket, including three centuries and five fifties.
Watch highlights of Qasim Umar scoring 113 vs Australia in 1983 here:
Shan Masood
Shan Masood is the third cricketer whose birthplace is in Western Asia. The left-handed opening batsman was born as Shan Masood Khan in Kuwait City, Kuwait on October 14, 1989.
His dad was a bank worker in the oil produce country. After the invasion of Kuwait by Iraq and prior to the Gulf War, his family headed for their native Pakistan.
Shan spoke to NZ Herald about fleeing from Kuwait:
"Basically as soon as we left, Iraq attacked. People were told not to leave their houses because of conflict in the streets.
"Luckily my Dad knew one of the ambassadors who lived in our neighbourhood. He left our house, his job and, finally, his car at the border. He got a flight and returned to Pakistan."
Following his early education at Stamford School, Lincolnshire, he went on to study economics at Durham University.
Through a distance learning programme courtesy of Loughborough University, he also studied Management and Sports Sciences.
During the 2007 domestic cricket season, he made his first-class debut for Karachi against Hyderabad. In that match he made 54, contributing to an opening stand of 154 with Asad Shafiq.
He made his Test cricket debut in the 1st Test against South Africa at a neutral venue on October 14, 2013. He hit 75 in the first innings of the match that took place at the Sheikh Zayed Stadium, Dubai, UAE.
Shan reached his maiden hundred (125) versus Sri Lanka in the 1st away Test at Pallekele International Cricket Stadium on July 6, 2015.
Shan and Younis Khan, put on a third-wicket stand of 242, as Pakistan comfortably chased 382 in the second innings.
He scored his second Test hundred (135) against the visiting Sri Lanka team on December 21, 2019, at the National Stadium, Karachi
Shan also got to 1000 runs in Test cricket during the same match.
Despite being in the ODI squad since 2018, he made his 50 overs debut versus the touring Australia side. He made a methodical forty at the Sharjah Cricket Stadium on March 22, 2019.
Watch highlights of Shan Masood century versus Sri Lanka in Karachi here: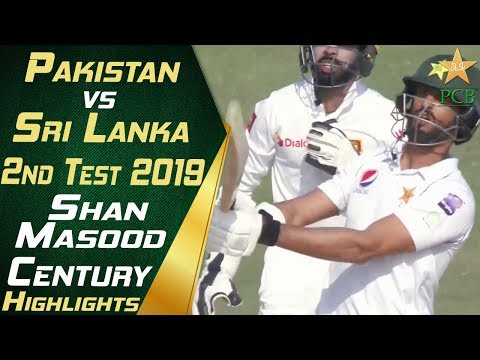 Imad Wasim
The left-handed all-rounder Imad Wasim made history by becoming the first welsh-birth cricketer to play for Pakistan.
He was born as Syed Imad Wasim Haider in Swansea, Wales on December 18, 1988.
At the time, his father had a brief stint working as an engineer in the UK. In 2016, confirming this to BBC, Imad said:
"My father had a job there, he's an engineer."
The left-arm orthodox bowler and the lower-order batsman was initially studying medicine.
However, he had a change of heart in terms of his career after representing the Green Shirts at the Under-19 level.
After playing first-class cricket in 2007, he eventually made his international debut at home against Zimbabwe. This was in a night T20 match that took place at the Gadaffi Stadium on May 24, 2015.
Almost two months later, he went on to represent Pakistan in an ODI match abroad versus Sri Lanka.
The debut match was held at the R. Premadasa Stadium in Colombo on July 19 2015.
He was also a core member of the triumphant 2017 ICC Champions Trophy team. In the final victory over arch-rivals India, he made a swift 25 off twenty-one balls.
In the same year as he was top of the ICC T20 bowling rankings, he won Pakistan T20 player of the year award.
He also had a terrific run at the Cricket World Cup 2019. This includes 162 runs in five outings at an average of 54.00. He also had a healthy strike rate of 118.24.
His all-round contribution against Afghanistan at Leeds Headingly on June 29, 2020, also kept his team's world cup hopes alive.
His bowling figures of 2-48 and unbeaten fourty-nine was enough to seal the win.
Watch the last over heroics of Imad Wasim against Afghanistan here: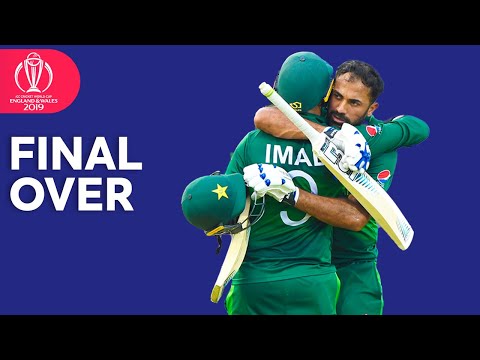 Tanvir Ahmed and Shakeel Ahmed are the other Pakistani cricket players that made their Test and ODI cricket debuts, yet they were both born in Kuwait as well.
There are also many Pakistani cricket players that we born in a unified India. This includes the likes of Majid Khan, Hanif Mohammad, Mushtaq Mohammad, Sadiq Mohammad and Asif Iqbal.