"It's a fortune they splashed on a luxury cars, expensive homes and a high-end lifestyle."
An uncle and a nephew who ran a £35 million cannabis empire have been jailed for more than 20 years.
At Birmingham Crown Court, Nirmal Saund was jailed for ten-and-a-half years, while his nephew, Darryl Saund, was sentenced to nine years.
The pair posed as respectable businessmen to secure leases for business units in locations in Northamptonshire, Herefordshire, Leicestershire and Shropshire.
They then fitted these premises with equipment for the purposes of cannabis-cultivation.
Within less than two years the Saunds made a whopping £35 million. They used this to fund a playboy lifestyle which included luxury houses and fast cars.
Nirmal Saund, 51, of Skip Lane, Walsall, and nephew Darryl, 31, of Foxcote Drive, Shirley were arrested in June 2014. This followed raids on their business headquarters and homes.
Detectives had been closely following the £35 million cannabis empire run by Nirmal and Darryl Saund through a discrete surveillance operation. They unearthed the network of false names, utility bills, and passports.
Police also found bank accounts which had been used to launder drug money. This became possible after they followed the pair's Vietnamese 'gardeners', who were based on Baltimore Road, Handsworth Wood, on their runs to the bank.
Nirmal Saund admitted conspiracy to supply drugs. Darryl Saund was found guilty after a trial.
The pair's middle man, Cuong Pham, 29, of Rookery Lane, Handsworth, was found guilty of cannabis production, and was sentenced for six years in jail.
Watch our Desi Chats on what British Asians think about drugs and smoking weed here: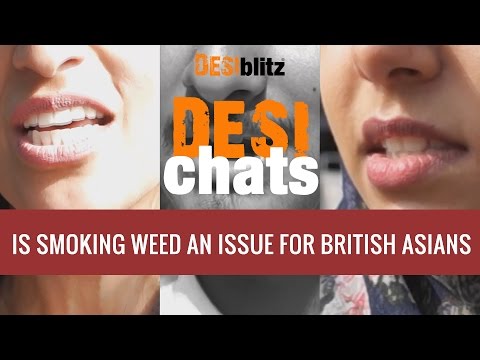 The vast scale of the uncle-and-nephew drug empire is staggering. Officers found almost 3,000 plants at a commercial premises in Lutterworth in Leicestershire, which was exposed in February 2013. Incidentally, three Vietnamese men were found hiding in the loft.
Police found 85kg of cannabis in a raid at a factory unit in Higham Business Park, Higham Ferrers, Northamptonshire, on 5th October 2013.
It is estimated that the Saunds made £4 million a year at a plant in Bromyard Business Park, Herefordshire, which had the capacity to cultivate 2,200 plants.
Furthermore, 1,500 cannabis plants were found and recovered at a premises near Granville Road, Telford.
A factory in the Lincoln Industrial Estate in the town of Melksham in Wiltshire, which had a capacity for 1,050 cannabis plants, was raided on 23rd February 2014.
Investigating officer, Detective Sergeant Jamie Mason from West Midlands Police, said: "They based their operation behind what appeared to be a legitimate business and posed as credible businessmen when meeting the many letting agents they managed to hoodwink.
"They cloned several alter egos and invented fictitious businesses which they registered at Companies House to reinforce their appearance as genuine business clients."
He added: "We estimate their drugs network had an annual yield valued at around £20 million.
"It's a fortune they splashed on a luxury cars, expensive homes and a high-end lifestyle. It's satisfying to have brought these men to justice."
Warren Stanier, from the West Midlands Crown Prosecution Service, said: "This was organised criminal activity on an industrial scale run like a business.
"It was a multi-million pound enterprise and we are working with the police to trace and recover the proceeds of their crimes."
Nirmal Saund has been sentenced to ten-and-a-half years in jail. Darryl Saund has been sentenced to nine years.