"They don't study. Rather they indulge in illegal activities."
In a contentious outburst, ex-Indian Chief Minister of Goa Ravi Naik said that Nigerians should be banned from entering the country.
He declared that Nigerians who came to India were engaging in illegal activities and 'causing problems everywhere'.
Naik told reporters: "The Nigerians come here in Delhi, in Bengaluru and do 'dadagiri' in the entire country. The Nigerians should be asked to leave from India, we don't want Nigerian tourists.
"The Government of India should ban Nigerians from entering India."
The Congressman also said that if Nigerians wanted to come to India to study, the state government and police should keep them under strict scrutiny.
He claimed: "If they have come to study here, a watch should be kept on them to see whether they really study and go to colleges. They don't study. Rather they indulge in illegal activities.
"Are they really going to bogus schools or bogus typing schools, this has to be probed. It is very important."
Watch the video here: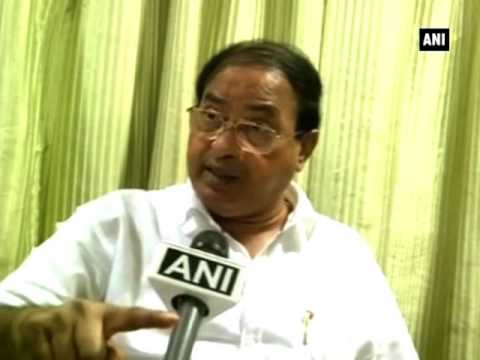 Throughout his controversial rant, the former minister referred to Nigerians derogatorily as 'Negroes,' a repeat of 2014's Goa Home Ministry Assembly.
The then chief minister Manohar Parrikar had to issue an apology for using the pejorative to address Africans, after it sparked an uproar.
It seems that Naik was echoing the sentiments of Goa Chief Minister Laxmikant Parsekar of the Bharatiya Janata Party.
Only a few days previously, Parsekar said that residents of Goa were unhappy with the attitudes and lifestyles of their Nigerian neighbours, complaining that they had a 'rough attitude' and 'bad behaviour'.
Goa's Tourism Minister Dilip Parulekar, on the same day, made claims that Nigerians in Goa sold drugs and caused 'problems' for Goans, and sought rigorous laws to deport them.
Naik, at the press conference, said that the state did not need Nigerian tourists. During his previous stint as Home Minister, he had received criticism from the Congress for being unable to tackle the drug trade problem in Goa.
In another press conference, BJP Spokesperson and MLA Karan Kandolkar demanded an apology from Naik, and wanted to know why he did not impose the ban when he himself was Home Minister.
He agreed with Naik to some extent, admitting that Nigerians had been causing problems, but that those had been a select few, and he did not want to blame a whole nationality for the actions of individuals.
Kandolkar said: "We know Nigerians are involved in nefarious activities here. We accept it. But that doesn't mean I can make a statement seeking ban on them while being part of the government."