Penn Masala have 122K subscribers on YouTube, with thousands regularly tuning in to watch their videos.
Though most South Asians shy away from the prospect of a career in media, YouTube is becoming an increasingly popular platform for the Asian youth. With some even becoming popular Desi YouTubers!
We're all familiar with the likes of Lilly Singh a.k.a Superwoman, Jusreign and HumzaProductions. Over the years, they have gained international stardom, garnering billions of views collectively.
Their success stories show it is possible to make an exciting career on YouTube.
With their remarkable wit and charisma, it's hardly surprising they've managed to dominate our computer screens.
But, what about the next generation of Desi YouTube stars? Ones that you may not have heard of yet?
DESIblitz presents you the up-and-coming channels that are certainly ones worth watching!
Penn Masala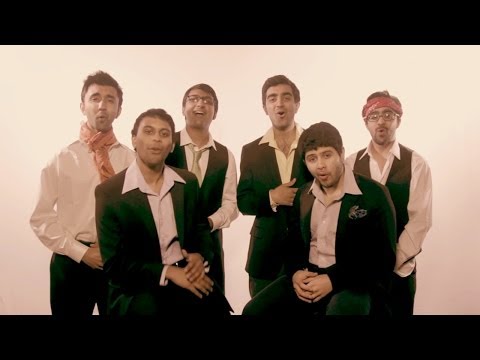 Formed by a group of University of Pennsylvania students in 1996, Penn Masala is an evolving musical group. Currently, it is made up of 8 members; Nikhil, Vishnu, Wrik, Yamir, Atman, Sanjit, Ajay and Anvit.
With their countless Bollywood covers and Desi/Western music fusions, the world's first South Asian acapella group is most certainly one to keep an eye out for. Their exceptional talent has also been acknowledged by the Western world. This earned them a cameo appearance in Pitch Perfect 2.
Currently, they have 122K subscribers on YouTube, with thousands regularly tuning in to watch their videos.
With their doting fans worldwide, the boys have toured internationally; performing at numerous universities and shows across the globe. They have visited India, United States, Canada and the United Kingdom.
One of their most popular videos, titled The Evolution of Bollywood, pays special homage to the superhits of the industry. They sing through countless songs, adding their own unique twist!
Annam Ahmad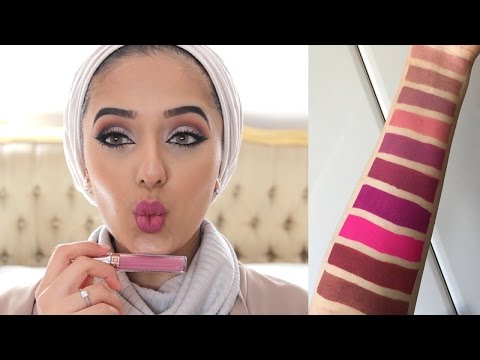 Makeup tutorials, reviews, lookbooks and vlogs – the 22-year-old YouTuber has it all on her channel.
Though she is of British Asian nationality, she remains strongly connected to her Pakistani roots. She visits her motherland often and keeps her eager followers regularly updated with daily vlogs.
Her sincerity shines through in her videos, which is especially useful in her makeup reviews.
She also covers an extensive range of makeup tutorials, including seasonal looks and experiments with ranges such as Anastacia Beverley Hills and Huda Beauty.
Aside from her vlogs and makeup videos, Annam also creates ethnic wear tutorials and fashion/makeup hauls. As an avid animal rights activist, the Geography graduate only wears makeup which has not been tested on animals.
With 62K subscribed to her channel, we can only expect her popularity to continue flourishing!
Kenny Sebastian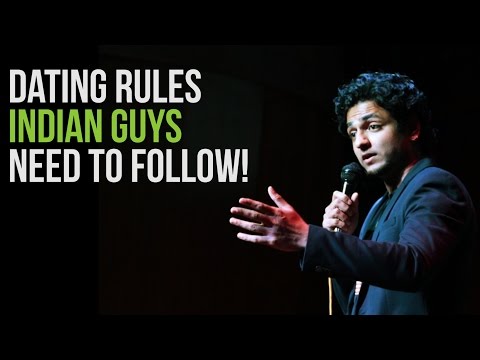 The 25-year-old Indian comedian juggles his Youtube channel with a mix of stand up, music and filmmaking. His career is incredibly impressive and he never fails to show great enthusiasm in each element.
He began his channel way back in 2007. However, it has gradually grown into a success, culminating over 1 million views in total! Kenny focuses his content on topics relatable to all including; Desi problems, film spoofs and travel vlogs.
The Art graduate has also interviewed some big names in the world of Hollywood actors. These include the likes of Chris Pratt, Joel Edgerton and Will Smith.
One of his highest viewed videos, Dating Rules Indian Guys Need to Follow, garnered an impressive 6.3 million views. A stand-up comedy sketch, he relates many of his own comical experiences to the audience.
CornerShopShow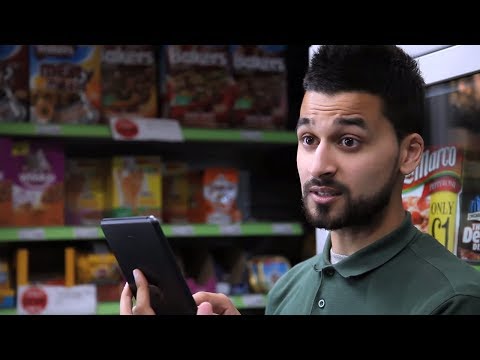 The Corner Shop Show is a British Asian comedy web series, created by British Bangladeshi film director, actor and screenwriter Islah Abdur-Rahman. It made its debut in March 2014, becoming a big hit on YouTube. Following its success, BritAsia TV aired it in the same year.
The series follows the misadventures of British Bengali youngster Malik and his desire to fill the shoes of his father by running the family business alongside his partner in crime, Tony Chang. Currently, it has two series.
Islah is also the mastermind behind the hugely successful web series Mandem on the Wall. The show has also featured other Desi YouTubers including Ali Official and Saima Chowdhury.
After the growing success of The Corner Shop Show, Islah also made a spin-off off series called Corner Shop Express.
Kanan Gill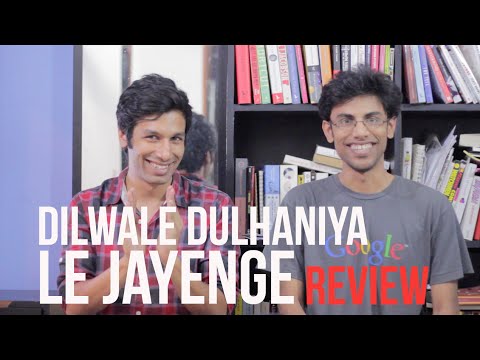 Another standup comedian and funny Desi Youtuber, the 27-year-old has clocked an impressive following of 588K subscribers.
Kanan is most renowned for his series Pretentious Movie Reviews. Hosting the show with Biswa Kalyan Rath, the duo offers a candid and amusing commentary on iconic Bollywood movies, such as Dilwale Dulhaniya Le Jayenge and Prem Aggan.
He also offers a unique web series called I Can Do That where he (rather clumsily) conquers a new skill in each episode by observing experts in the field. So far, he has explored dance, Djing and mixology in the show.
His derisive and often self-depreciating humour is what makes Kanan so relatable. Make sure you don't miss him!
TazzyPhe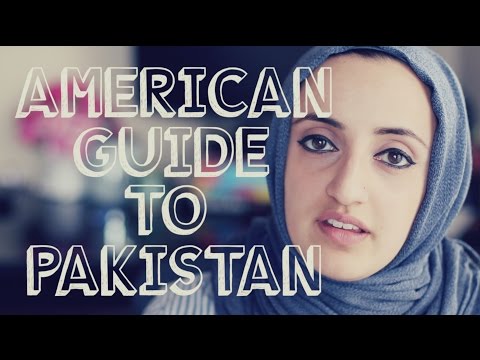 "I like eating pomegranates and brushing my teeth. But not at the same time of course," says the funny, smart Tasneem, known as TazzyPhe on YouTube.
The American-born Pakistani hilariously portrays her struggles as a millennial immigrant through satirical vlogs and sketches. Clocking up a total of over 5 million views on her channel, she has entertained and impressed many on YouTube!
She was named a Creators for Change fellow in 2017, which recognises social media celebrities and how their channels contribute to breaking stereotypes and enforcing a positive change.
Through her quick wit and intelligent humour, the University of Colorado graduate depicts life as an American Pakistani in a frank and relatable way. If you're a fan of sarcasm and cynicism, TazzyPhe is most certainly not one to miss.
Sparsh Shah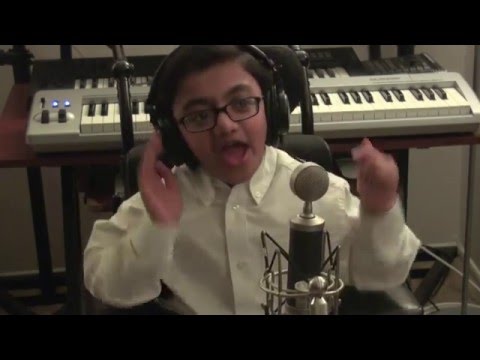 Sparsh Shah, a 14-year-old from New Jersey describes himself as "…born with brittle bones but an unbreakable spirit".
Otherwise known as PURHYTHM, he has baffled critics with his extraordinary talent. The musical prodigy was born with an incurable condition called Osteogenesis Imperfecta, which causes his bones to become brittle.
Whilst he has over 130 fractures in his body, he has never allowed his disability to come in the way of his music.
A huge fan of Eminem, Sparsh has made various covers of his songs and adds his own Desi twist to the mix. Thanks to his ongoing training in Classical Indian music.
His most viewed cover, 'Not Afraid', was tweeted by Eminem's record label, Shady Records! They deemed it an "inspiring cover".
With a following of over 163K subscribers on YouTube, Sparsh aims to go even further. His exceptionally high levels of perseverance have also pushed him towards a career as an inspirational speaker.
There you have our list of top channels to watch out for! From stand-up comedians to musicians to Desi beauty YouTubers, the video website still shows a great mix of channels for British Asians to watch and enjoy.
Each of these YouTubers' channels are already great successes and we can imagine they will continue to flourish. Perhaps they will even reach the heights of Lilly Singh?
If you're still keen to discover more gems on the website, why not also check out our Top 10 compilation of the best Desi YouTube channels to follow!