"My health and beauty starts from my kitchen!"
YouTube is the way to get content these days. The whole world of tutorials and information is available at the click of a finger. With millions of channels to choose from, who are the Desi food YouTubers worth watching?
When you choose food YouTubers to watch, especially Desi food YouTubers, you want them to fulfil certain criteria. You want them to be relatable. You want the videos to be quality. Above all, you want the recipes to be delicious.
With those criteria in mind, DESIblitz set off through the world of YouTube and have come up tops with the 5 Desi food YouTubers you need to be subscribing to.
Food With Chetna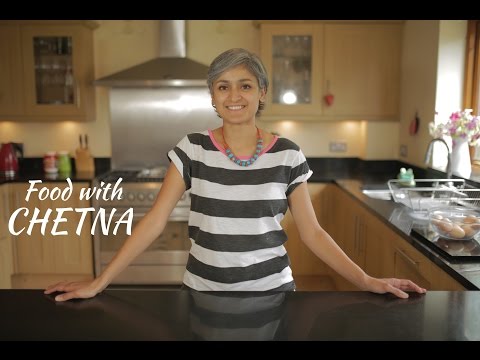 It's no surprise that Chetna of Great British Bake Off fame has made the list of Desi food Youtubers. With TV qualifications and a recipe book under her belt, you know she knows her stuff.
Chetna's videos are short and simple. Most of her videos are under five minutes, so you can check out as many recipes as possible.
Another thing that makes Chetna's channel such a great watch is that she's likeable. She comes off as sweet and old school, with classic recipes and modern twists. While she does mainly focus on Desi foods, she's also a brilliant chef when attempting recipes from other cultures as well.
To check out Chetna's channel, click here. 
Cook with a Little Indian
Cook with a Little Indian, starring Hersha, is another one to add to your list of must-watch Desi food YouTubers.
Hersha is hilarious and relatable. A self-professed "rubbish Indian", her channel follows her journey in beginning to reclaim her heritage and learn to cook.
The videos which result from Hersha's cooking journey are sweet and funny. Her family make guest appearances and contribute their own tips and Hersha herself is laugh-out-loud ridiculous, like the moment she starts rolling roti with a bottle of brandy.
Click the link here to treat yourself to a smile with Cook with a Little Indian. 
Nisha Madhulika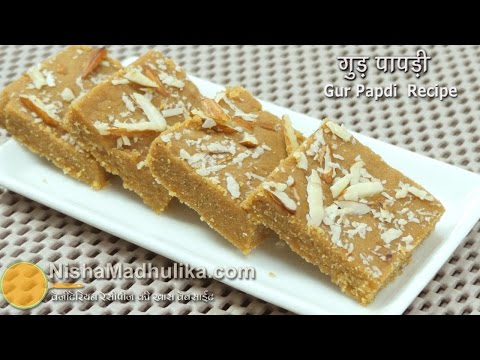 When you first visit her channel you know Nisha is an authority on food since she has over a million subscribers.
Nisha's focus is on vegetarian recipes – specifically vegetarian recipes in Hindi. She makes sure to provide English subtitles for her videos, so there's no need to worry about missing out!
She features traditional recipes which you might expect, such as a delicious kofta curry, but Nisha also provides plenty of twisted recipes if you're looking to experiment. Check out her turmeric latte for something really out there.
Just click here to add this veggie guru to your list of desi food YouTubers. 
Bhavna's Kitchen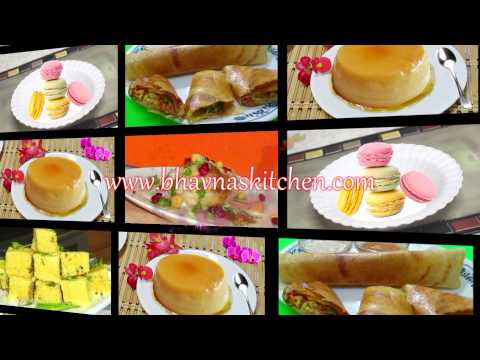 Another heavy hitter with the subscribers, Bhavna clocks in at over half a million. Producing plenty of recipes interspersed with the occasional vlog, Bhavna says that a good lifestyle is the result of food:
"My health and beauty starts from my kitchen!"
Bhavna mixes traditional Desi recipes with original and unusual healthy recipes like these energy balls. 
Bhavna's Kitchen is definitely the channel to go for if you're looking to start a new healthy lifestyle this year. With such a wide range of healthy recipes, there's no way you can go wrong.
Give Bhavna's Kitchen a watch by clicking here. 
VahChef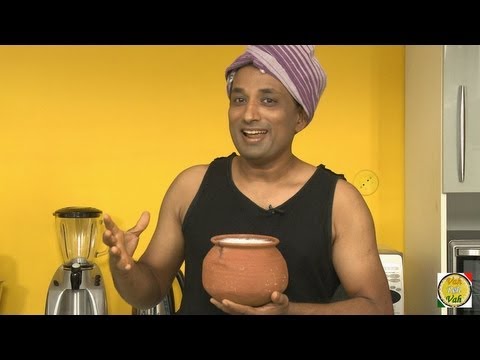 Sanjay, the star of the channel, presents his recipes like a typical cooking show you'd see on the TV. No matter how complex the recipe, his style makes the instructions clear and easy to follow.
He has a great sense of humour, so if you're looking for laughter while you cook then Sanjay is the Desi food YouTuber to add to your subscription list. He has a massive range of recipes, focusing largely on desi cuisine, so there's sure to be something for everyone.
If you want to follow a chef who makes you laugh, then this is the one. Or, if you just aren't sure what you want for dinner, check out his enormous list of over 1,500 videos for some ideas.
Give one of VahChef's thousands of wonderful videos a watch here. 
It can be hard to find the right food channels to subscribe to. Either there's too much extra on the side or there's low quality and shaky camera work. Give these five Desi food YouTubers a watch and you're sure to a find a recipe you like.
Whether you're looking for a particular food or you just want to start cooking and be inspired, get started here and find yourself lost in the wonderful world of YouTube.