"It doesn't look too bad from the clips I've seen so far."
Amir Khan will take on the first Bushtucker Trial of this I'm A Celebrity… Get Me Out Of Here series.
After a public vote, with over 2million nominations, Amir is the celebrity most people want to see in a trial.
Thankfully for Khan, Critter-Cal Rescue is a jungle trial which needs two celebrities. And so, going with him for the spine-tingling task will be the TV star, Georgia 'Toff' Toffolo.
The two celebrities will be in nightmarish underground caverns full of terrifying creatures trying to rescue each other.
With one trapped beneath a nest of creepy-crawlies, the other celebrity will have to rescue them by crawling through dark tunnels filled with bugs and snakes.
But will it be Amir Khan rescuing the damsel in distress? Or will it be the boxing champion himself who needs saving?
Either way, it will be a tough start to jungle life for Amir Khan. After confirming he will be going into the jungle, Amir spoke to officials of the TV show about how he feels. He says:
"I'm scared of spiders, I'm scared of snakes, I'm scared of heights…I'm literally scared of everything. And I don't like being alone. I know it's going to be tough for me, but I'm just going to have to get through it."
Critter-Cal Rescue will surely be an opportunity for Amir Khan to face his fears. But can he do it, or will he say the dreaded words, 'I'm A Celebrity, Get Me Out Of Here'?
Amir Khan Entering the Jungle
It was a cracking opening episode to the hit TV show which is now in its seventeenth season. But it wasn't the best of starts for Amir Khan.
While talking to the show hosts, the British-Asian boxer incredibly admits to not watching the show before!
He says: "It doesn't look too bad from the clips I've seen so far." Let's see how bad it looks when he's facing the first Bushtucker Trial of the series.
After first meeting each other, celebrities went into pairs, with Amir going with the singer, Vanessa White.
You can see all ten of the I'm A Celebrity… Get Me Out Of Here contestants in the video below.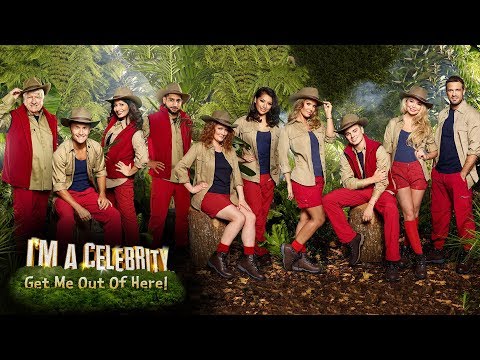 Three of our pairs, including Amir Khan and Vanessa, then went in a helicopter which took them to a skyscraper.
In order to earn a meal ticket, which entitles celebrities to special food instead of the small, plain portions of rice and beans, celebrities had to complete a task.
Amir's side of the group were made to walk a horrifying plank 101 metres above the ground.
But that isn't all. To win the meal ticket, pairs had to complete the task simultaneously, navigate past obstacles on the plank and press a button within one second of it changing colour.
Despite Amir being afraid of heights, he could complete the task, while also supporting his nervous partner.
But will he be able to do the same for the Critter-Cal Rescue Bushtucker Trial?
Next Up For Amir Khan in the Jungle
I'm A Celebrity… Get Me Out Of Here will be on TV every day for three weeks. So be sure to tune in and watch the celebrities cope with life in the Australian jungle.
You can also download the I'm A Celebrity app to vote for who you want to do the Bushtucker Trials. Follow the links to find the app on both Apple's App Store and Android's Google Play Store.
It's been a turbulent year for Amir Khan so far.
In August 2017, Amir split with his wife, Faryal Makhdoom, after a massive online row between the two. And weeks later, Faryal revealed that she is pregnant and could raise the baby as a single mother.
Then there were rumours that Amir was dating Bella Gusamo, a Brazilian model. But shortly before announcing that he will be appearing on I'm A Celebrity, Amir reunited with Faryal.
Amir, himself, says: "The last 12 months have probably been the hardest 12 months of my life."
But will you be making it worse by voting for him to participate in horrifying Bushtucker Trials?