"I won many prizes in school and college but my father didn't like it."
Labh Janjua is a singer who was synonymous with the infectious melodies of Bollywood and Bhangra alike.
From 'O Yara Dhol Bajake' in Dhol (2007) to 'Dil Kare Chu Che' in Singh Is Bling (2015), he gave us many hits to remember him by.
For many, Labh Janjua, will be remembered for the track 'Mundia Ke Bach Ke' (Beware of the Boys), which first appeared in 1998, on Panjabi MC's album, Legalised, featuring the well-known sample of the Knight Rider TV series theme tune.
When the song re-released in 2002 as a single, Janjua's voice was literally resonating in all corners of the world.
'Mundian To Bach Ke' made history as the first Bhangra track to enter the UK Top 10 Singles chart. It also hit most of the European charts in countries like Germany, Austria, Denmark, Finland, Norway and hit the number one spot in Belgium and Italy, whilst also making it across several US Billboard charts.
He was born in 1957, and lived in Khanna, near Ludhiana, music always had a special place in Labh's heart.
As a young boy, he enjoyed watching his grandfather, Bakhtawar Singh, perform kirtan.
But he was strongly discouraged by his family, especially his father, from chasing his music dream which was not considered a proper profession.
He said: "I won many prizes in school and college but my father didn't like it. He told me once, "Ya toh kheti baadi karo, ya naukri. (Either do farming or a proper job)"
"When I didn't pay heed to this, he [father] gave me an ultimatum, 'Ya toh ghar chhod do, ya gaana (Either leave home or leave your singing)."
So he left home and moved to Ludhiana to pursue his dream. He learned to master his skills as a singer and musician with music director, Shri Jaswant Bhamra.
Janjua started producing music cassette tapes, began to find fame in Punjab and abroad.
The euphoric moment of his career came with the release of 'Mundian To Bach Ke' and most importantly, it earned him his father's recognition.
You can watch and listen  to the worldwide hit here: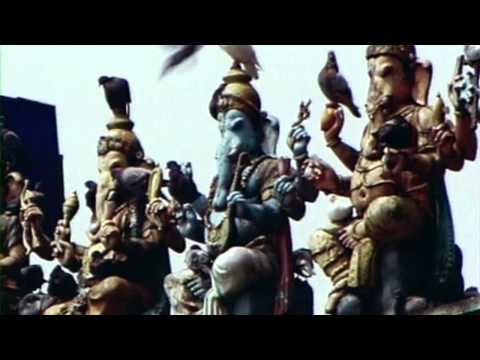 "After three years, they called and said that we are releasing it and giving you 1 lakh for it. I was quite happy as they were giving me the money, even after three years.
"Little did I know about their intentions. They made me sign an agreement, according to which I had relinquished all my claims to the song and they earned arbon rupay ki royalty from it. Sab kha gaye woh (they took it all)."
Despite not getting the royalties, the song gave Janjua his big break into Bollywood.
"Some time later, this song came in Jackie Shroff's film Boom. I saw it on TV with Panjabi MC's credit, so I contacted Jackie Shroff's office.
"He returned my call and spoke to me at length. Once I disconnected the call, I broke into Bhangra as he had called me!
"He asked me to come to Mumbai and meet him. That's when I decided to shift to Mumbai."
It was not easy for him moving from Punjab to a city like Mumbai. He struggled immensely in the early days, sometimes sleeping rough and was taken advantage of money-wise too.
In 2007, he sung 'O Yaara Dhol Bajake' for the comedy film, Dhol, by the influential director, Priyadarshan.
The rest is history, as Janjua turned Bollywood into his playground and belted out one hit after another throughout the 2000s.
It was also during his time in B-town when he met music composer, Amit Trivedi.
Janjua said: "Amit Trivedi is my friend and gives me different kind of music.
"He is also one of those people who don't make several artists sing one song and then picks the one he likes from it.
"He takes a singer after deliberation and goes ahead with him. It's very nice working with him always."
With a fun and open personality and immense musical talent, Janjua established himself as a highly successful and popular Punjabi singer in Bollywood.
He has been where no Punjabi singers have been before and paved the way for a new generation of singers to be heard in the multi-million dollar film industry.
He even taught the songwriters how to write Punjabi lyrics in Bollywood songs, setting the path for more creativity and elevating the quality of music produced for its audiences.
Songs like "London Thumakada" from Kangana Ranut's film Queen (2014) and Jee Karda from Singh is Kinng (2008) and "Soni De Nakhre" from Partner (2007) are blockbuster hits which featured this enigmatic singer's voice.
Watch and Listen to 'London Thumakada' here: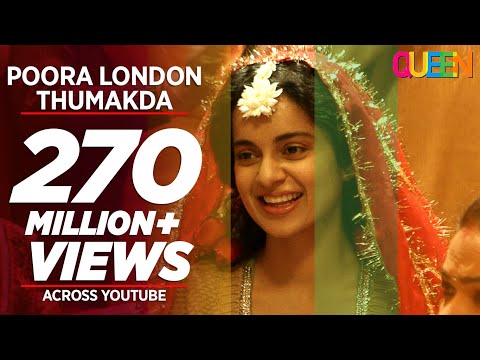 His influence is so great that his sad passing has seen an outpour of sympathies from many Bollywood celebrities.
RIP Labh Janjua. Your voice will always remain immortal. It carried the soul of Punjab.

— Ayushmann Khurrana (@ayushmannk) October 22, 2015
Heard about the sudden demise of singer Labh Janjua. What a fab artist..Prayers and condolences to the family #LabhJanjuaRIP

— salim merchant (@salim_merchant) October 22, 2015
Panjabi MC, who worked with Janjua closely on their megahit, also tweets his condolences: "Rest In Peace Labh Janjua. Very sad news. Labh Janjua. Jind mahi.."
British Asian DJ Noreen Khan writes: "Really sad news about singer Labh Janjua, we've been playing his music on the radio for years. May he RIP."
Janjua's genuine passion for music came through in every way – from working hard to make it as a top Punjabi singer to boldly voicing his concern for the future of the music industry.
He said: "My only grouse is that makers spend so much money on films, but not as much on promoting songs.
"They must play these songs on TV. How will Labh Janjua be lucky if you keep his songs at home and not play those on TV?"
Watch and listen to his for 2015, 'Dil Kare Chu Che' from Singh Is Bling: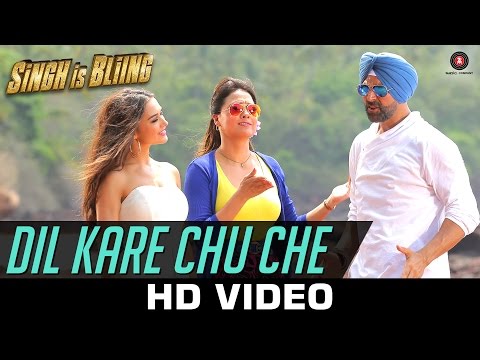 The brilliant singer enjoyed acting, too, and appeared in some Punjabi films, like Tera Band Bajega Pakka, Kuri 420 and London Di Heer.
Speaking about his big screen experiences, Janjua said: "I like acting and my friends always encourage me, like Mukesh Rishi, Shaam Malkar and Rishi Raj.
"Plus, I'm blessed by Shri Ganesh, Bholenath, Ma Parvati and Sai Nath, so I get success in whatever I do."
This is exactly the kind of positive spirit that we will always remember Janjua by. His incredible and distinct voice will not be forgotten and his songs will continue to entertain many more generations to come.