"We love Mr. Trudeau enjoying our Bhangra and bringing proud to entire Indian community."
Looks like Canada has just welcomed a new, young and fun Prime Minister, Justin Trudeau.
A video of the 43-year-old dancing to Bhangra tunes has recently surfaced on YouTube.
Justin is seen having a blast joining in a performance at an event held by the India-Canada Association of Montreal.
Within a matter of days, the footage has been viewed over 600,000 times and given many Canadians something to be proud of!
YouTube user, Jashan Dhillon, comments: "We love Mr. Trudeau enjoying our Bhangra and bringing proud to entire Indian community.
"That's why he got clean majority in area like Brampton, Surrey etc."
Watch his Bhangra performance here: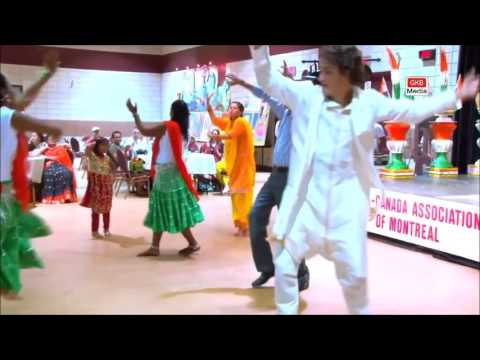 The way Justin embraces different cultures has earned him brownie points from the Indian diaspora outside Canada as well.
Fahad Fakhr from the UK says: "Congrats to Canadians having a PM who is uniting their nation in this chaotic world.
"His victory [tells] us that humanity, peace and love comes before any religion or ethnicity as our world becoming more racially diverse day by day.
"We also need to treat equally with love to all ethnicities so all can be a part of society. Love from United Kingdom."
Others take the opportunity to request a special performance from India's Prime Minister, saying: "Time for Narendra Modi to give a Rock Concert…!!!"
The newly-elected Liberal Prime Minister is known to break into dance when the beat drops. Here is another video of him giving a go at traditional Indian dance: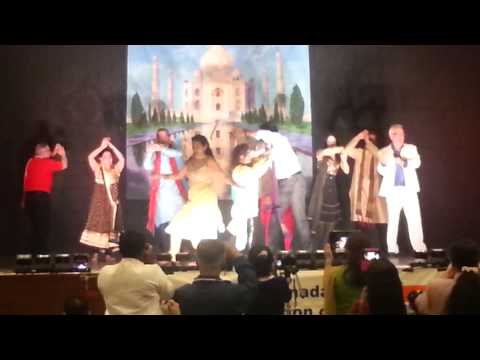 Even the notoriously difficult Lion Dance cannot challenge his dance skills, as he entertaines a huge crowd at the Pacific Mall in Toronto during Chinese New Year celebrations.
Watch his rendition of the Lion Dance here:
Justin won the Canadian election in a landslide victory on October 19, 2015, taking the country's top job as the second youngest Prime Minister.
His father is Pierre Trudeau, who was twice elected as Canada's PM during the 1970s and 1980s and widely regarded as the 'father of modern Canada'. Justin clearly has very big shoes to fill.
Between working on legalising recreational marijuana and advocating equal rights for women, we hope the easy-going PM won't forget to have a little fun with dance!