Kulwinder immediately fell onto the stage floor and died instantly
Kulwinder Kaur a 25-year-old member of a dance troupe who was pregnant was shot at a wedding performance in Bhatinda in Punjab, India.
Harjinder Singh, Kulwinder's husband, says that she was shot by a friend of the groom, called Billa, who got angry because she refused to dance with him at the wedding on Saturday night December 3, 2016:
"They had been asking her to get off the stage and join them… but she refused… so they shot her."
Billa was part of a group of men who were drunk and were partaking in celebratory gunfire at the wedding, a tradition in north India. They tried to rally onto the stage but were forced off. After which the gunshot took place, where Billa allegedly used a 12 bore shotgun to shoot Kulwinder.
Kulwinder immediately fell onto the stage floor and died instantly. Videos of the incident emerged on social media, showing her being shot and then shockingly dragged off the stage soon after.
Warning this video contains extreme graphic gun violence and blood scenes: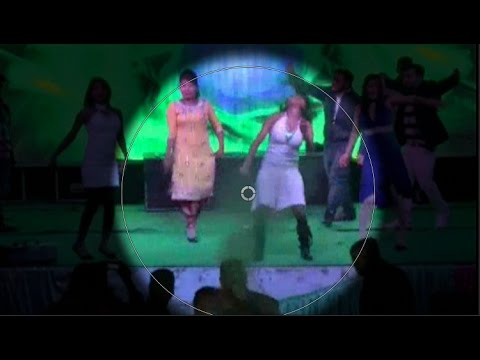 Billa and other men fled the scene immediately after the shooting and the hunt is on for them by Punjab police.
However, without full details of the case, they maintain that the shooting was a case of accidental celebratory gunfire. Police office Daljit Singh, says: "Details will be out after postmortem."
Contradictory, to what Kulwinder's husband said and agreeing with the police, eyewitnesses at the wedding say that the firing of shots to celebrate the wedding began before the incident and that the bullet got stuck in the double-barrelled gun and as Billa attempted to unlock it, the shot fired and hit Kulwinder on stage.
However, watching the shooting video it does look like the shot was clearly aimed at Kulwinder after the men were not allowed to dance on the stage.
Kuwinder was two months pregnant and part of a four-member dance group who came to perform at the wedding in Maur Mandi town in Bhatinda. After the shooting, she was taken to a local hospital but pronounced dead on arrival.
A FIR against four men including Billa has been registered under section 302 and a murder enquiry has been launched.