Being an infertile woman is considered to be a taboo within Asian culture
STAR Plus drama, Yeh Hai Mohabbatein rules Indian Television today despite the show running for the past two years.
Starring Divyanka Tripathi as Dr Ishita Bhalla and Karan Patel as Raman Bhalla, the Balaji Telefilms production first aired on December 3, 2013.
Since then it was won many hearts as the storyline closely resonates with Indian audiences.
The family drama focuses on the lives of three individuals; a calm and composed Ishita, a South Indian, who is a dentist by profession and cannot conceive a child.
She is an optimistic person in comparison to the protagonist Raman, a hot blooded Punjabi man, who is a divorcee yet very successful businessman in the suburbs of Delhi.
However, his distorted past leads him to have a cynical attitude towards life, women and relationships.
Lastly, what brings both these opposing personalities together is little Ruhi; Raman's daughter from his previous marriage, who due to circumstances gets Ishita and Raman married.
Ekta Kapoor's extraordinary drama takes real life experiences by feeding the audience subliminal messages for the greater good, while keeping them highly entertained.
The sensational drama has taken the initiative to unravel the silver lining which has rusted away in today's society.
There are a few social norms in India that Yeh Hai Mohabbatein seamlessly uncovers, which is why it is one of the most watched shows on Indian TV.
Intercultural Marriage
Television weddings are a cause for celebration for avid viewers of the show as they often celebrate the wedding of their favourite lead couples.
Many Indian serials have showcased inter-caste marriages, however Yeh Hai Mohabbatein was one of the first to portray an intercultural marriage and a clash of two completely different cultures which is considered to be a stigma in Indian society.
Raman is a Punjabi man, whereas Ishita is a Tamil woman, however both these individuals show that despite their cultural differences they are able to maintain a marriage with love and support from one another and their families.
The Concept of a 'Step-Mum'

The term 'Sauteli Maa' has always carried a negative connotation within Indian culture due to the fact that they are perceived to be 'cruel' or 'not loving'.
Yeh Hai Mohabbatein shows its audiences an inseparable bond between a stepmother and daughter. A bond that is even greater than Ruhi's bond with her own biological mother, Shagun.
Ruhi is very attached to Ishita and feels more loved than her own mother Shagun, which counteracts the societal norms of 'Sauteli Maa' which is perceived in today's society.
Family Honour is More Important than Female Honour
Yeh Hai Mohabbatein depicts this societal fact exceptionally well as there are many instances throughout the TV series where the audience is left amazed.
There is an episode in the serial where Raman's brother-in-law Param attempts to molest Ishita and when this comes to light Raman takes a stand against his brother in law and his family. This reveals the key issues on how society shapes such criminal activities by keeping them hidden.
Contrastingly, in many Asian cultures where domestic violence occurs, families tend to deny it in order to save their family's 'izzat' respect as they believe their family will be dishonoured and shunned from society.
The scenes, well executed by Ishita and Raman helps raise awareness in many families where women are constantly abused and oppressed which is a recurring issue in Indian society.
'Baanj' ~ An Infertile Woman
Being an infertile woman is considered to be a taboo within Asian culture, however Ishita Bhalla portrays effortlessly how she overcomes these tribulations.
Yeh Hai Mohabbatein highlights the implications of being a 'baanj' in Asian society and the core belief that if a woman is not able to conceive then she is considered to be an outcast, nevertheless it is unlikely that she will be able to get married.
As it is shown on the serial, the elders of the show are unable to understand that a woman's ability to be 'complete' does not lie in her ability to conceive a child which is parallel to today's Asian culture.
The drama is different to that of many other Indian dramas as it doesn't illustrate a lavish lifestyle nor a dramatic way of resolving things.
Unlike other Indian shows, the serial showcases a professional working woman who manages her profession along with her family responsibilities.
Watch a clip from Yeh Hai Mohabbatein here: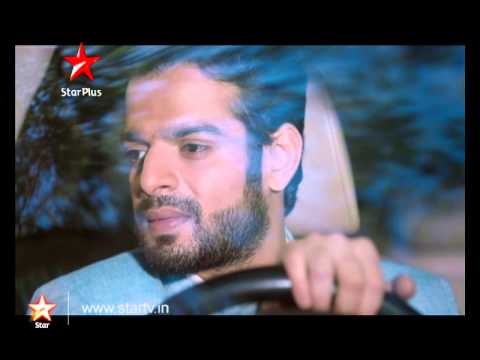 Yeh Hai Mohabbatein has been internationally acclaimed by its viewers, with the lead 'Jodi' becoming so popular that within one year of being aired, they won Favorite National and International Jodi.
Nonetheless, recently at the STAR Parivaar Awards 2016, Divyanka Tripathi swept away 6 awards with the show grabbing 9 awards overall.
The show has also been remade in Tamil, Bengali, Malayalam and Kannada due to it's high level of success!