"So if you haven't seen it yet, WATCH IT!!!"
Bollywood is one of the most popular and widely recognised cinematic industry in the world.
Whether the genre is action or romance, the Bollywood Industry offers a newbie a wide range of movies to enjoy.
The compartments of a typical Bollywood picture include, vibrant visuals, radiating romance, dramatic drama and lots of musical numbers!
Featuring a wide range of great movies from different eras and different genres, they are worthy of a watch.
Popular titles include Mughal-e-Azam (1960), Sholay (1975), Kuch Kuch Hota Hai (1998), Lagaan (2001) and 3 Idiots (2009).
We take a look at iconic and entertaining Bollywood films, which a newbie will appreciate and cherish.
Shree 420 (1955)
Director: Raj Kapoor
Cast: Raj Kapoor, Nargis, Nadira
Essentially, for a newbie looking to discover wonderful Bollywood movies, they need to know the foundations. Shree 420 is a black and white film, falling under the comedy crime genre.
The story revolves around Ranbir Raj (Raj Kapoor), a poor yet educated orphan who dreams of success when entering Bombay. Ranbir also falls in love with a poor yet ethical Vidya (Nargis).
Unfortunately, Ranbir is seduced by the riches of the city and its unethical lifestyle, which is reflected through temptress Maya (Nadira). The term 420 refers to Section 420 of the Indian Penal code, which is the punishment for cheating.
Consequently, Ranbir eventually gains confidence in trickery and gambling. Vidya tries her best to aid Ranbir to become a good man but unfortunately fails.
Not only does the film star legend Raj Kapoor, but he is also the director and producer of the film.
The soundtrack of Shree 420 features many timeless tunes, including 'Pyar Hua Iqrar Hua' and 'Mera Juta Hai Japani.'
'Mera Juta Hai Japani', sung by Indian playback singer Mukesh, springs the pride of being an Indian. Receiving well with both audience and critics, Shree 420 is a masterpiece.
In 1955, this classic picture was the highest-grossing Indian film. The movie has been admired and apprecicated through many different generations.
Watch the evergreen track 'Mera Joota Hai Japani' from Shree 420 here:
Mughal-e-Azam (1960)
Director: K. Ashif
Cast: Prithviraj Kapoor, Madhubala, Dilip Kumar
Taking a whole sixteen years to complete this gem, Mughal-e-Azam is an epic picturisation of the historical drama genre. This evergreen movie is set in the 16th century.
The plot revolves around the love affair between Prince Saleem (Dilip Kumar) and court dancer Anarkali (Madhubala).
Emperor Akbar (Prithviraj Kapoor) disapproves of this relationship, ultimately creating friction between father and son.
Although this is a long film, it is well-executed, leaving a newbie very impressed. Not only will the individual find the watch splendid, but they will most certainly fall in love with Bollywood.
A first time watcher will get a feel and sense of what Bollywood is truly about. This would be through the great story, powerful chemistry, excellent music and sheer emotion within Mughal-e-Azam.
The soundtrack itself is great, with Indian critics in India stating that it is one of the best soundtracks in Bollywood history. Well-known songs include 'Mohe Panghat Pe' and 'Pyar Kiya To Darna Kya.'
'Pyar Kiya To Darna Kya' is simply beautiful, from the vocals to the lyrics. Additionally, the exquisite lyrics by Indian Urdu poet Shakeel Badayuni are to the point, especially the lines:
"Jab Pyar Kiya To Darna Kya, Pyar Kiya Koi Chori Nahin Ki."
[Why should be afraid, when we have loved, we have just loved and haven't committed a crime.]
During its time, Mughal-e-Azam had the widest release of any Indian movie. Importantly, it held the honour of becoming the highest-grossing Indian film of all time, for fifteen long years.
Watch the excellent trailer of Mughal-e-Azam here: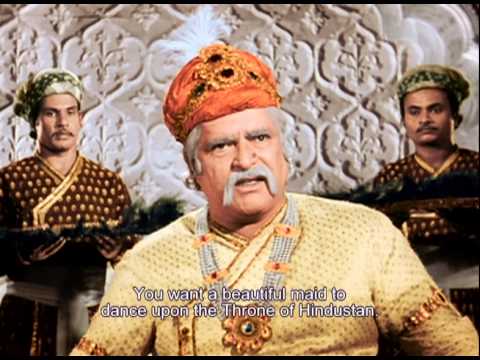 Seeta Aur Geeta (1972)
Director: Ramesh Sippy
Cast: Hema Malini, Dharmendra, Sanjeev Kumar
Seeta Aur Geeta is an exciting comedy-drama which is produced by famous producer GP Sippy, with his son Ramesh Sippy directing it.
India's most successful screenwriting duo Salim-Javed have written this great screenplay.
The story of this title is very intriguing. To clarify, it involves identical twins, Seeta and Geeta, both played by actress-writer-director-producer Hema Malini.
The plot consists of the twins being sadly separated at birth, growing up to completely different lives. Eventually, they reunite and swap places mischievously.
The partners of the two sisters include actor-producer Dharmendra (Raka) and actor Sanjeev Kumar (Ravi). Enjoying the drama, action and comedy portrayed by Malini, Heather Wilson of Cinema Chaat states:
"This is my favourite film with her as she flawlessly provides drama, action and comedy and looks totally stunning throughout."
"It's a pleasant change to have a heroine-centric film and although Dharmendra keeps trying to sneak a piece of the action, Hema always gets the last word. You go girl!"
Notably, the outstanding all-round performance by Hema saw her attain 'Best Actress' at the 1973 Filmfare Awards. This lifting movie should definitely be on the list and minds of a Bollywood newbie.
Watch this comical scene from Seeta Aur Geeta here: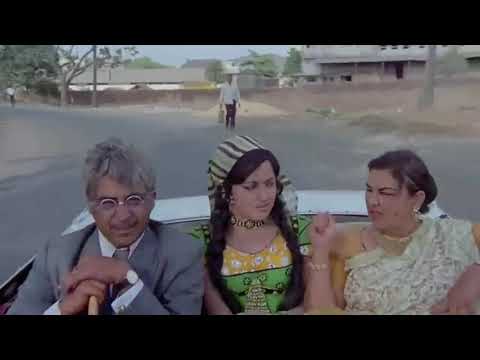 Sholay (1975)
Director: Ramesh Sippy
Cast: Sanjeev Kumar, Dharmendra, Amitabh Bachchan, Amjad Khan, Hema Malini, Jaya Bachchan
Sholay is a must watch action-adventure motion picture for a newbie, by top director Ramesh Sippy. This film is centric around Veeru (Dharmendra) and Jaidev 'Jai' (Amitabh Bachchan), playing small time criminals.
They are enlisted by Thakur Baldev Singh (Sanjeev Kumar) to aid him with the capture of bandit Gabbar Singh (Amjad Khan). The talkative Basanti (Hema Malini) and innocent Radha (Jaya Bachchan) pay the love interests of Veeru and Jai respectively.
There are many factors that contribute to making this evergreen film what it is. This includes thrilling acting, memorable songs and dialogues.
The soundtrack of Sholay is timeless, featuring wonderful songs, capturing upbeat and emotion. Popular songs include the ultimate friendship tune 'Yeh Dosti' and 'Mehbooba Mehbooba', composed by the legendary RD Burman.
Specifically, Sholay features many great one-liners throughout the movie. In one of the most iconic and unforgettable scene, Gabbar expresses:
"Kitne Aadmi The?" [How many men were there?]
Sholay was particularly given recognition by BBC India in 1999, declaring it to be the 'Film of the Millennium'.
Director Ramesh Sippy also went onto win the special award of 'Best Film in the last 50 Years of Indian Cinema' at the 2005 Filmfare Awards.
To this day, many people of all ages rave about this wonderful film. In fact, Sholay saw a digital remaster in 2004, showcasing in jam-packed theatres across India.
Watch an iconic scene from Sholay here: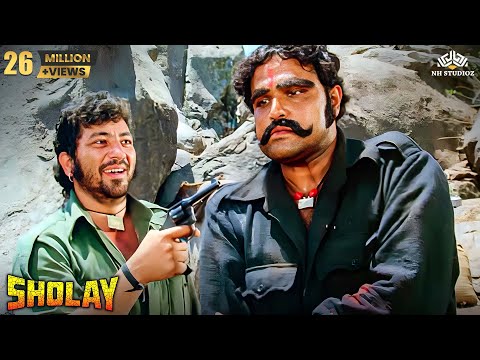 Amar Akbar Anthony (1977)
Director: Manmohan Desai
Cast: Vinod Khanna, Amitabh Bachchan, Rishi Kapoor, Neetu Singh, Parveen Babi, Shabana Azmi, Pran, Ranjeet
From the great story to the A-list line-up, Amar Akbar Anthony is a superb view for any newbie.
The focus of the film is on three brothers, Amar Khanna (Vinod Khanna), Akbar Ilhabadi/Raju (Rishi Kapoor) and Anthony Gonzalves (Amitabh Bachchan).
The trio are separated at childhood and then adopted by people of different backgrounds and faiths. One grows up a policeman, the other a singer and the final brother an owner of a liquor bar.
Playing the love interests of the brothers are three very elegant women. They include Neetu Singh (Dr Salma Ali), the late Parveen Babi (Jenny) and Shabana Azmi (Lakshmi).
Pran portrays Kishenlal, the father of the three heroes, with Jeevan, playing the villain role of Robert.
Amar Akbar Anthony ticks so many boxes when it comes to displaying all things Bollywood. This movie is a very great chronicle that will take the viewer on a long yet worthy journey.
Featuring quirky comedy, great dialogues, catchy songs and heart, it really has it all. The soundtrack is standout, timeless and enjoyable for all ages.
The notable tune, 'My Name Is Anthony Gonzalves' is sung by Amitabh and legendary playback singer Kishore Kumar. Also, the lyrics by the late Anand Bakshi are simply divine.
Amitabh gained recognition for his performance as he claimed 'Best Actor' at the 1978 Filmfare Awards (1978). The movie itself also won under the 'Best Music Director' and 'Best Editing' categories.
Watch the enjoyable trailer of Amar Akbar Anthony here: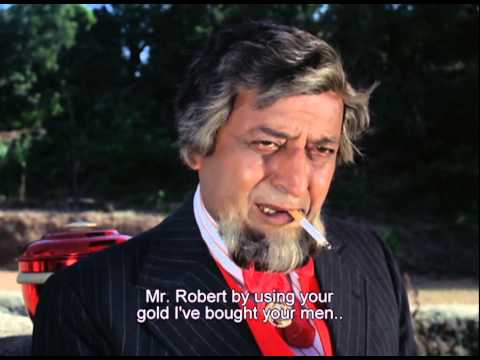 Qurbani (1980)
Director: Feroz Khan
Cast: Feroz Khan, Vinod Khanna, Zeenat Aman, Amjad Khan
Qurbani is an action drama flick that takes inspiration from the Italian film The Master Touch (1972).
Within Bollywood, the industry is known for taking ideas from overseas and adding their very own Bollywood twist.
The story centre point is Sheela (Zeenat Aman), a dancer and singer who luckily has not one but two admirers. The two suitors include Rajesh (Feroz Khan), a small-time thief and Amar (Vinod Khanna), a young eligible widower.
Meanwhile, Rajesh and Amar are best friends who are not aware that they fall in love with the same woman. Late Amjad Khan plays a comical yet determined police inspector in the film.
The movie has a great plot and the songs from the soundtrack are really catchy.
During this period, the disco anthem wave was high in demand and Qurbani joined in. Popular tracks include 'Laila O Laila' and 'Aap Jaisa Koi.'
'Aap Jaisa Koi' is a fantastic track, especially with the exquisite and delightful vocals by Pakistani pop singer Nazia Hassan (late). Also, lyrics penned by late Indeevar are joyful, capturing the listener from the opening line:
"Aap Jaisa Koi Meri Zindagi Mein Aaye, Toh Baat Ban Jaaye, Haan Haan Baat Ban Jaaye."
[If someone like you comes in my life, then it'll be great, yes, it'll be great.]
This song was so good for its time that Nazia Hassan won 'Best Playback Singer – Female' at the 1981 Filmfare Awards.
Additionally, the disco grooving soundtrack was the best selling album in India during 1980.
Watch the rocking tune 'Aap Jaisa Koi' from Qurbani here:
Silsila (1981)
Director: Yash Chopra
Cast: Shashi Kapoor, Amitabh Bachchan, Jaya Bachchan, Rekha, Sanjeev Kumar
Starring a great cast, Silsila is a cult film, which follows the theme of the romantic drama. The movie gets better and better as the years go on, making it a must-watch for a newbie.
Shekhar Malhotra (Shashi Kapoor) and Amit Malhotra (Amitabh Bachchan) lead independent lives after losing their parents at a young age.
Shashi plays a squadron leader with the Indian Air Force whilst Amitabh portrays a rising writer.
Shekhar falls in love with Shobha Malhotra (Jaya Bachchan), whilst Amit wants to impress Chandni (Rekha) with his passion for poetry. As the film goes on, the story and love get complicated.
The film highlights extramarital affairs and how to survive them, especially with negative views from society.
Although this picture was a flop initially at the box office, it became successful, with the audience eventually warming up to it.
Taking a liking for the "magical style" of Yash Chopra, Akshay Shah of Planet Bollywood conveys:
"Yash Copra's romantic drama Silsila was a controversial movie of its time simply because it portrayed an extra-marital affair and also because Amitabh Bachchan and Rekha were rumored to have a "real" affair at the time."
"However, after one watch of the film one can easily see that Silsila is far more than a controversy!
"It is a classic romance film made with Yash Copra's magical style and despite its unfair Box Office status the movie remains a must see to this day!"
The unique directional and writing style of Yash Chopra makes this a classic movie, with several hit musical numbers and dialogues.
Watch the trailer of Silsila here: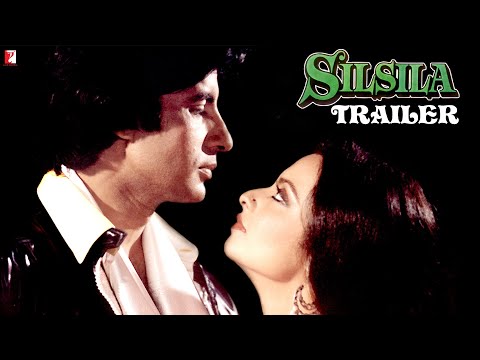 Mr. India (1987)
Director: Shekur Kapoor
Cast: Anil Kapoor, Sridevi, Amrish Puri 
Mr. India is a fun movie for a newbie, of all ages to enjoy. Featuring superb actors, it follows the theme of action, superhero, comedy and drama, all with a Bollywood touch.
Arun Verma/Mr. India (Anil Kapoor) is a poor man who has a huge heart. Being the great man that he is, Arun takes orphans into his home.
Uniquely, he discovers his father's scientific invention, an invisibility device. Making good use of this item, he rises to the occasion, fighting for his children and India.
Mr. India is a delightful film from the 80s era of Bollywood. Known for its great one-liners, Bollywood's best villain, late Amrish Puri (Mogambo) was iconic:
"Mogambo Khush Hua." [Mogambo is happy.]
Besides its catchy dialogues, Mr. India had a remarkable soundtrack. From music creation by composition duo Laxmikant-Pyarelal to the lyrics of Javed Akhtar.
For the mega-hit song 'Hawa Hawaii', elegant actress late Sridevi (Seema Sohni) displays a remarkable performance.
Her moves go hand in hand with the brilliant vocals of Indian playback singer Kavita Krishnamurthy.
Watch the famous 'Mogambo Khush Hai' scene from Mr. India here:
Maine Pyar Kiya (1989)
Director: Sooraj R. Barjatya
Cast: Salman Khan, Bhagyashree, Alok Nath, Rajeev Verma
Maine Pyar Kiya is a must-see Salman Khan movie for a newbie showing interest in Bollywood. It follows the theme of romantic comedy, with elements of family drama.
It showcases so many capable debutants within the Bollywood industry. To expand, Sooraj Barjatya makes his directional debut, Salman rocks his first lead role, with Bhagyashree also featuring in her first film.
Namely, the narrative circulates around Prem Choudhary (Salman Khan) and Suman Shrestha (Bhagyashree). Suman is the daughter of Karan Shrestha (Alok Nath), a poor mechanic.
Before going abroad, Karan leaves Suman with Kishan Kumar Choudhary (Rajeev Verma), his rich friend. Suman falls in love with Prem. Meanwhile Prem proves to Karan he is not the same as his dad Kishan.
Maine Pyar Kiya was successful commercially and critically when first released in 1989. It also became the highest-grossing Indian movie of that year and highest-grossing Indian film of the 80s.
Additionally, the soundtrack for this picture was so solid that it became the best-selling Bollywood soundtrack of the decade. Chartbusters include 'Antakshari', 'Kabootar Ja Ja' and 'Mere Rang Nein Rangne Wali'.
The first major Bollywood acting entry for Salman saw him pick up 'Best Debut Actor' at the 1990 Filmfare Awards. At the same ceremony, Maine Pyar Kiya bagged 'Best Film.'
Watch the great trailer for Maine Pyar Kiya here: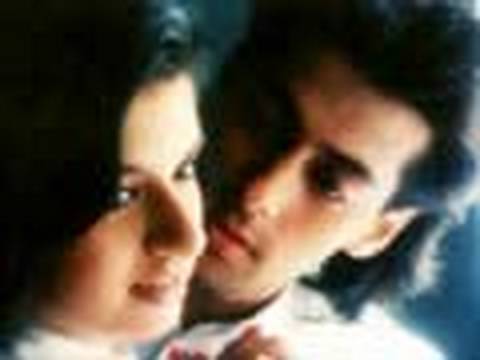 Dilwale Dulhania Le Jayenge (1995)
Director: Aditya Chopra
Cast: Shah Rukh Khan, Kajol, Amrish Puri, Parmeet Sethi, Satish Shah
Ideally, to get a proper feel of Bollywood, a newbie should give Dilwale Dulhania Le Jayenge (DDLJ) a view. It has romance, featuring the iconic pairing of Shah Rukh Khan and Kajol, a lot of drama and great musical numbers.
Raj Malhotra (Shah Rukh Khan) and Simran Singh (Kajol) come across each other in Europe. Initially, Raj does not like Simran but as she moves to India for an arranged marriage, he starts falling for her.
Raj heads for India to win Simran over, impressing her family in the process.
Simran's father, Chaudhry Baldev Singh (Amrish Puri), has promised his daughter's hand to Kuljeet Singh (Parmeet Sethi), son of his best friend, Ajit Singh (Satish Shah).
Moving many people, this film promotes strong family values and at the same time encourages to follow your heart. Praising the movie highly, a user on IMDb reviews:
"One word after I saw this film….WOW!!! I only needed to see it once, and I'll never forgive myself for leaving it for so long before watching it."
"So if you haven't seen it yet, WATCH IT!!! And buy the CD of the soundtrack, as you're going to end up playing it over and over and over!!!"
"All the songs are instantly likeable and stand out even today from the run-of-the-mill hindi soundtracks of the latest films, what else could spawn the hugely popular "tujhe dekha to yeh jaan sanam", or the brilliant "ho gaya hai tujko to pyaar sajna"."
Overall, this great love story accumulated fifteen awards. including ten at the 41st Filmfare Awards in 1996.
Watch the romantic song 'Tujhe Dekha' from (DDLJ) here: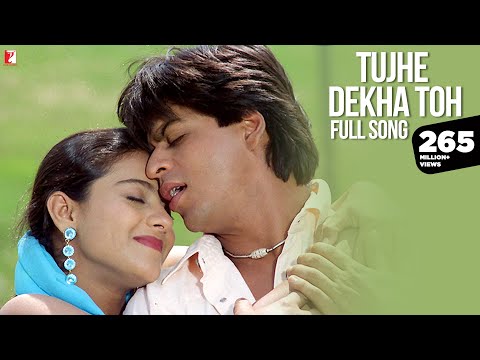 Kuch Kuch Hota Hai (1998)
Director: Karan Johar 
Cast: Shah Rukh Khan, Kajol, Rani Mukerji, Sana Saeed, Salman Khan
Kuch Kuch Hota Hai is a romantic drama film, which displays love and affection, through friendship. It is a must-watch movie which oozes the 90s college vibe, from the vibrant clothing and upbeat music.
The plot covers a love triangle involving Rahul Khanna (Shah Rukh Khan), Anjali Sharma (Kajol) and Tina Malhotra (Rani Mukerji). During college, Anjali is in love with her best friend Rahul but he falls for Tina.
Years on, the daughter of widow Rahul, Anjali Khanna (Sana Saeed) attempts to reunite her father with his old friend. Offering breathtaking scenery, this brilliant movie was shot in beautiful countries such as India, Mauritius and Scotland.
This excellent motion picture really has everything for a Bollywood newbie to learn about and love. It has a great soundtrack, great dialogues and lots of emotion.
Notably, the soundtrack includes songs that cover all areas, ranging from admirable beats to appreciatable emotions. Popular songs include 'Koi Mil Gaya', 'Yeh Ladka Hai Deewana' and 'Tujhe Yaad Na Meri Aayee'.
This directorial debut of Karan Johar saw Shah Rukh Khan and Kajol together for the fourth time. The script and the theme of love directly goes hand in hand with this fabulous pair.
Winning over twenty-five awards, Kuch Kuch Hota Hai is a super hit. At the 44th Filmfare Awards in 1999, it won eight awards and is the only movie to have won all four acting awards.
Salman Khan, playing Aman Mehra has an innocent special appearance in the film.
Watch a lovely scene from Kuch Kuch Hota Hai here: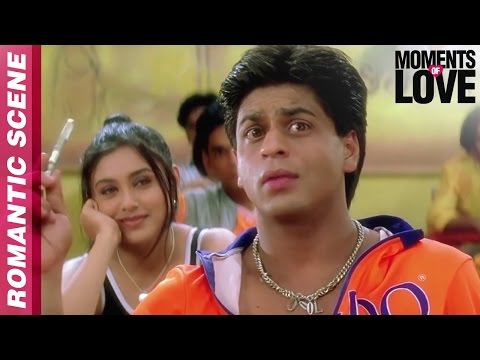 Lagaan (2001)
Director: Ashutosh Gowariker
Cast: Aamir Khan, Gracy Singh, Rachel Shelley, Paul Blackthorne
Lagaan is a truly epic sports film, covering the Victorian period of the British Raj in India. The film is about the the struggles of independence and how it brings a community together.
Set in the village Bhuj, Gujarat, India, the future is in the hands of a thrilling traditional game of cricket. Bhuvan (Aamir Khan) is a young villager who is depleted by the heavy taxations in his village.
Hence, Bhuvan and the villagers face learning this new game, holding the destiny of their village in their hands. However, Bhuvan and villages face a tough battle against Captain Andrew Russell (Paul Blackthorne).
Despite the film focusing mainly on colonisation and cricket, Bhuvan is part of a love triangle between Gauri (Gracy Singh) and Elizabeth (Rachel Shelley). Lagaan is certainly a modern-classic from the Bollywood industry.
More so, it showcases a well-thought-out script, amazing acting and notable songs. Appreciating the beauty of the film and what it offers, Kuljinder Singh of BBCi expresses:
"Director Ashutosh Gowariker captures the beauty and simplicity of rural life in India at the turn of the century."
"The vast landscapes and majestic palaces make for enchanting settings to tell the story. As a musical, the film also captivates with well choreographed dances."
This feel-good movie with a serious subject saw various critics praise the excellence. Furthermore, it went onto claim fifty awards across the world.
Nationally, Lagaan achieved 'Movie of the Decade' at the 2009 IIFA Awards. In contrast, internationally, the film attained 'Best Film' Audience Award at the 2002 Portland International Film Festival.
Watch the thrilling trailer of Lagaan here: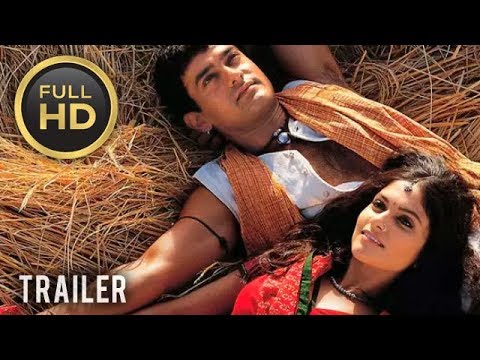 Dil Chahta Hai (2001)
Director: Farhan Akhtar
Cast: Aamir Khan, Saif Ali Khan, Akshaye Khanna, Preity Zinta, Sonali Kulkarni, Dimple Kapadia
Looking for a film with comedy, drama and romance? Dil Chahta Hai covers all these aspects and more, ensuring a Bollyood newbie receives a full entertainment package.
The story revolves around three indivisible childhood mates who have just graduated from college. The inseparable friends are Akash Malhotra (Aamir Khan), Sameer Mulchandani (Saif Ali Khan) and Siddharth Sinha (Akshaye Khanna).
They fall in love with Shalini (Preity Zinta), Pooja (Sonali Kulkarni) and Tara Jaiswal (Dimple Kapadia) respectively. Unfortunately, things get complex and tension builds up between the friends.
Set in an urban modern Mumbai and Sydney, this delight is the first written and directed movie of Farhan Akhtar. This wonderful motion picture was a huge hit with both critics and the audience.
Through the years, it has been able to keep relevant, ooze class and relatability with new audiences. Overall, the movie feels authentic due to the projection of bond, laughter, emotion and wisdom.
The soundtrack also includes a variety of hit tracks, including 'Koi Kahe Kehta Rahe' and 'Jaane Kyon'. Furthermore, the title track is beautiful, with the lyrics by Javed Akhtar being too good, creating that strong friendship love and vibe:
"Dil Chahta Hai, Hum Na Rahe Kabhi Yaaron Ke Bin."
[The heart is yearning, that may we never be without the company of friends.]
This cinematic piece is worthy to check out and enjoy. Dil Chahta Hai collected a total of twenty-six awards, including 'Best Story' at the 2001 IIFA Awards.
Watch the title track from Dil Chahte Hai here: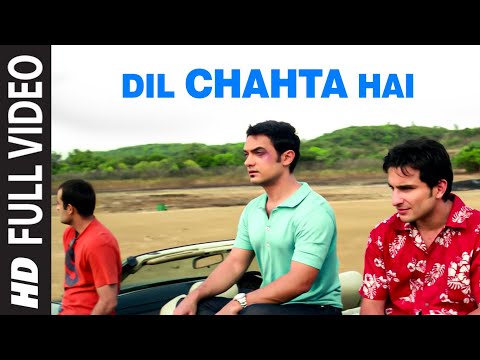 Devdas (2002)
Director: Sanjay Leela Bhansali
Cast: Shah Rukh Khan, Aishwarya Rai Bachchan, Madhuri Dixit
For a newbie, Devdas offers a great package, covering the romantic-musical drama. Certainly, it will take the audience on an emotional rollercoaster ride.
Director Sanjay Leela Bhansali specifically takes creativity from the novel, Devdas (1917), by Sarat Chandra Chattopadhyay. Notably, this movie was so good that it had a special screening at the reputable Cannes Festival in 2002.
This beautiful, well-written story revolves around childhood lovers Devdas Mukherjee (Shah Rukh Khan) and Parvati 'Paro' Chakraborty (Aishwarya Rai Bachchan).
The life of Devdas takes a turn for the worse, gradually spiralling after his family refuses to let him marry Paro.
Therefore, Devdas seeks comfort and takes on alcoholism. Elegant courtesan Chandramukhi (Madhuri Dixit) comes into the life of Devdas, aiding him with love and support.
In terms of the soundtrack, it truly is a great representative for a Bollywood newbie. It captures a lot of emotion vocally and through excellent visuals.
Popular songs include the likes of 'Silsila Ye Chahat Ka', 'Dola Re Dola' and 'Hamesha Tumko Chaha.' Moreover, 'Dola Re Dola' sees strong chemistry between beauty Paro and dancing queen Chandramukhi.
Highly appreciated by the critics,  Devdas rightly collected 'Best Film' and 'Best Director' at the 48th Filmfare Awards in 2003. Notably, Shah Rukh and Aishwarya had a superb on-screen presence in this film.
Watch a scene where Devdas meets Paro from Devdas here: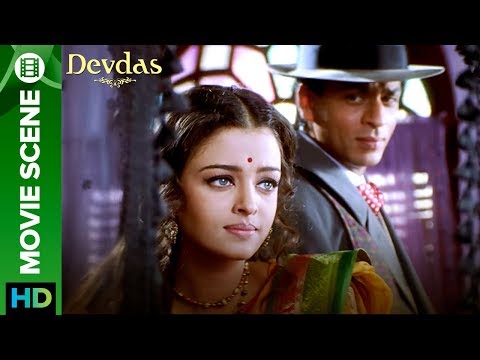 Veer-Zaara (2004)
Director: Yash Chopra
Cast: Shah Rukh Khan, Preity Zinta, Rani Mukerji, Amitabh Bachchan, Hema Malini
If you are a newbie wanting to go on a ride of emotions, Veer-Zaara will do a great job. This motion picture covers the romantic drama category really well.
Centring around the saga of love, separation and courage, Veer-Zaara will most certainly keep you watching on. Firstly, it features Indian Air Force pilot Veer Pratap Singh (Shah Rukh Khan) and Pakistani woman Zaara Hayaat Khan (Preity Zinta).
Moreover, it is about their love which is tough to combine. This is due to many factors, including political differences between the two cultures. As a result, Veer is wrongly imprisoned.
Years later, lawyer Saamiya Siddiqui (Rani Mukerji) hears his story and tries to free Veer and reunite him with Zaara. Showing appreciation for the angle Yash Chopra covers, Bodrul Chaudhury of Movie Farm reviews:
"Veer-Zaara is an intelligent love story that fully exemplifies the actual meaning of love. It is not religion or nationality which brings two people close together, but humanity."
"This is essentially the key concept which Chopra is conveying through the film and he has done this stupendously."
The film also stars Amitabh Bachchan (Choudhary Sumer Singh) and Hema Malini (Saraswati Kaur Singh). They play Veer's uncle and aunt respectively.
Above all, Veer-Zaara is one of the most successful Bollywood films, both commercially and critically. In 2005, at the IIFA Awards, Veer-Zaara took home most of the awards, including 'Best Director' and 'Best Story.'
Watch the popular track 'Main Yahaan Hoon' from Veer-Zaara here: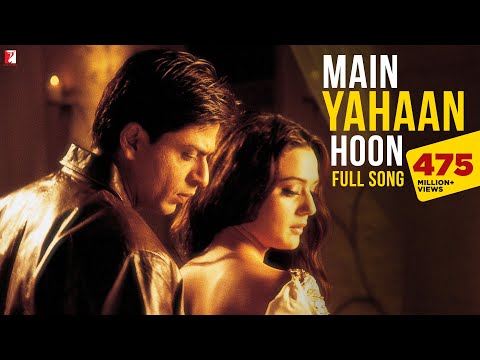 Jab We Met (2007)
Director: Imtiaz Ali
Cast: Shahid Kapoor, Kareena Kapoor
Jab We Met is a must watch Bollywood rom-com for a newbie, which is popular for many reasons. The characters are memorable, tracks are electrifying and gentle and the story is brilliant.
It follows the life of Aditya Kashyap (Shahid Kapoor), a wealthy businessman who is lost mentally after splitting from his girlfriend. Attempting to leave his job and life he catches a train where he meets Geet Dhillion (Kareena Kapoor).
Geet is full of life, very bubbly yet a feisty Punjabi girl. Aditya leaves the train and as the train departs, Geet tries to call him but gets off and they both are left stranded.
The film takes the viewer on a journey of Geet getting home, trying to elope with her boyfriend. Having to put up with Geet and her character, Aditya falls in love with her.
The soundtrack of the film is full of hits. Popular tunes include 'Mauja Hi Mauja', 'Nagada Nagada', 'Ye Ishq Hai' and 'Tum Se Hi.'
Kareena really excelled in her role, from her charisma, versatility and timeless one-liners.
Although at times she is witty, she also is full of wisdom, like the line:
"Jab Koi Pyar Mein Hota Hai, Toh Koi Sahi Galat Nahin Hota."
[When someone is in love, then there is no right or wrong.]
Winning many awards, it is a great picture to watch. Once a newbie watches this movie, they would remember it always and want to watch it again.
Watch this funny scene from Jab We Met here: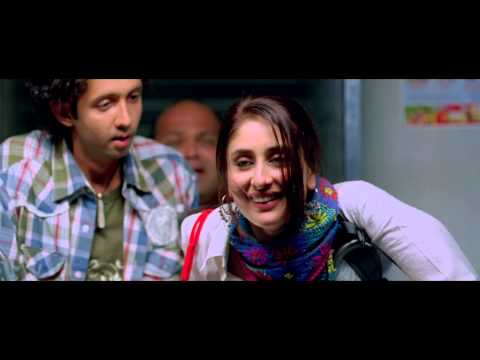 Taare Zameen Par (2007)
Director: Aamir Khan 
Cast: Darsheel Safary, Aamir Khan 
Taare Zameen Par is a different yet outstanding Bollywood motion picture. This drama is really an interesting watch for a newbie to Bollywood as it covers a sensitive topic.
The exploration of this movie focuses on Ishaan Awasthi (Darsheel Safary), an eight-year-old child. Mistakenly, people, including his parents think he is a lazy, troublesome boy.
When new art teacher Ram Shankar Nikumbh (Aamir Khan) arrives, he shows patience and compassion for Ishaan. Through perseverance, Ram discovers that dyslexia is the underlining problem that Ishaan struggles with at school.
Despite the film concentrating on Ishaan, it has as much to offer adults as it does with the younger audience. It is a very eye-opening movie, which will leave an inspirational feeling with a newbie viewer.
Importantly, it is captivating for the audience, especially as difficulties such as dyslexia are easily disregarded within South Asian families.
The soundtrack features fun and emotional tunes including 'Maa' and 'Bum Bum Bole'. 'Bum Bum Bole' is sung by playback singers Shaan and Armaan Malik, along with Aamir Khan.
It is a really fun, children friendly song, which will play in your head again and again. The visuals feature children having fun with carefree dance moves.
Due to its different take and sheer excellence, Taare Zameen Par took home many awards. Notable awards include 'Best Film', 'Best Director' for Aamir as well as  'Best Actor – Critics' for Darsheel at the 2008 Filmfare Awards.
Watch the trailer of Taare Zameen Par here: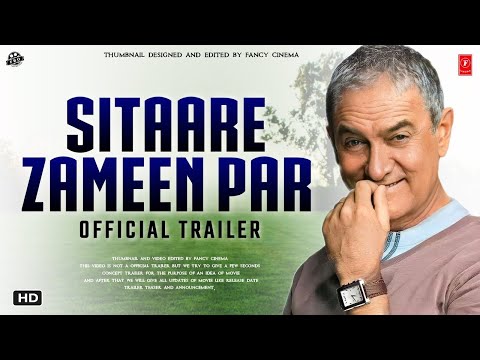 3 Idiots (2009)
Director: Rajkumar Hirani
Cast: Aamir Khan, Madhavan, Sharman Joshi, Kareena Kapoor, Boman Irani, Om Vaidya, Boman Irani
Moving onto another highly inspirational and out of the box film for a newbie, we have 3 Idiots. It covers the social pressures of an Indian education system.
It involves three colleges friends, Ranchoddas 'Rancho' Shyamaldas/Phunsukh Wangdu (Aamir Khan), Farhan Qureshi (Madhavan) and Raju Rastogi (Sharman Joshi). The film shows these college mates studying at the prestigious Imperial College of Engineering.
The plot goes from past to present, with Farhan and Raju recollecting memories of college and their pal Rancho. The past memories take viewers on a journey through tough and fun times of their college life.
In the present, they are in search for Rancho who mysteriously leaves after graduation. Boman Irani (Dr. Viru Sahastrabuddhe/Virus) plays the protagonist role as the strict director of the college.
Kareena Kapoor (Pia Sahastrabuddhe) plays his daughter and love interest of Rancho. Covering both the comical and serious aspects, 3 Idiots is simply best to watch than explain its excellence.
This motion picture provides memorable acting, a superb script, inspirational dialogues, funny tracks, great comedy and lifelong lessons
Once again, this movie spoke for itself, grabbing fifty-seven awards. Notably, it reecived fifteen awards at the 2010 IIFA's, including 'Best Film' and 'Best Story.
Watch the exciting trailer of 3 Idiots here: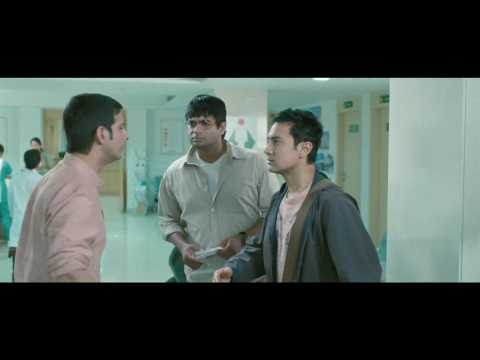 Zindagi Na Milegi Dobara (2011)
Director: Zoya Akhtar
Cast: Hrithik Roshan, Farhan Akhtar, Abhay Deol, Katrina Kaif, Kalki Koechlin
Zindagi Na Milegi Dobara, which means 'You Won't Get A Second Chance At Life', is a perfect comedy-drama for a newbie. This movie is shot beautifully in Spain, India, Eygpt and the UK.
This film showcases the journey of lifelong friends, Arjun Saluja (Hrithik Roshan), Imraan Qureshi (Farhan Akhtar) and Kabir Dewan (Abhay Deol).
The three, who live different lifestyles embark on a vacation to Spain, which once was a fantasy, after Kabir gets engaged. As they go on this road trip, each of them face their own fears and learn a lot from it.
Whilst on the trip, they come across free-spirited Laila (Katrina Kaif), a diving instructor. The bond between all three friends grow and unravel as the story goes on. Past events are bought up through this journey.
The whole soundtrack is really good, featuring great beats and deep lyrics. The tracks definitely are worth checking out for a newbie, including 'Ik Junoon' and 'Khwabon Ke Parindey.'
The little yet super effective poems narrated throughout the movie by Farhan are inspirational and make you think about life.
In all, this thrilling movie directed by the talented Zoya Akhtar won a grand total of thirty awards.
Watch this food for thought scene from Zindagi Na Milegi Dobara here: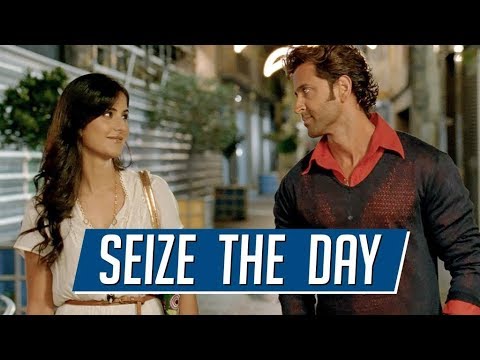 Gully Boy (2019)
Director: Zoya Akhtar
Cast: Ranveer Singh, Alia Bhatt, Siddhant Chaturvedi
Gully Boy is a modern Bollywood movie, which will make give inspiration and motivation to a newbie watching it. The film has a music theme, based on the lives of Mumbai street rappers.
In particular, it is inspired by Indian street rappers Divine and Naezy. The story involves college student Murad Ahmed/Gully Boy (Ranveer Singh) following his dreams to become a rapper.
Coming from a poor background, Murad dreams big, expressing his struggles through writing and music. MC Sher (Siddhant Chaturvedi) aids Gully Boy to achieve his dreams and full potential.
Safeena Firdausi (Alia Bhatt) features as the longtime, possessive girlfriend of Murad who is training to be a surgeon. This picture is a must-watch for many reasons.
The man of many talents, Ranveer Singh raps in a total of seven songs for the soundtrack of this film. The tracks capture upbeat, emotional and motivational vibes flawlessly.
Catchy yet poetically touching tunes include 'Mere Gully Mein', 'Doori' and 'Apna Time Aayega'. The line from 'Apna Time Aayega' that can relate to many and feel is as follows:
'Apna Time Aayega, Tu Nanga Hi Toh Aaya Hai, Kya Ghanta Lekar Jaayega.'
[My time will come, you came empty-handed, what will you take away when you go.]
From the superb performances to the rapping and deep lyrics, Gully Boy delightfully offers something unique to Bollywood. In total, Gully Boy won sixteen awards nationally and internationally.
Watch the hit tune 'Apna Time Aayega' from Gully Boy here: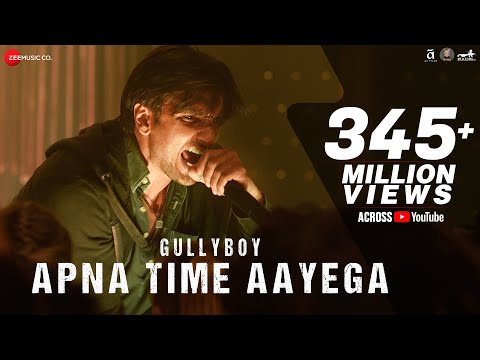 Overall, these are a wide range of movies, which will keep a newbie exploring Bollywood entertained.
Other honourable titles include Dil To Pagal Hai (1997), Kabhi Khushi Kabhie Gham… (2001), Om Shanti Om (2009) and PK (2014).
We hope you love and appreciate what Bollywood truly has to offer as much as we do.