"Alia has the spontaneity and nuances of a seasoned professional"
Alia Bhatt made her debut in Karan Johar's Student of the Year (2012) alongside fellow debutants Sidharth Malhotra and Varun Dhawan.
Since then, the starlet has been experimenting with roles and showing off her immense acting abilities and talent.
Despite it being early in her career, Alia has managed to carve herself a niche amongst her contemporaries.
She is firmly cementing herself as one of the finest young actresses of the modern generation.
Bhatt has received box office success along with critical acclaim for her diverse and emotionally challenging roles. She is one of the highest-paid actresses in India.
DESIblitz takes a more in-depth look at 5 incredible films by Alia Bhatt:
Highway (2014)
Director: Imtiaz Ali
Stars: Alia Bhatt, Randeep Hooda
After making her debut in Student of the Year (2012), Alia went on to star in Imtiaz Ali's
Highway.
The film follows Veera Tripathi (Alia Bhatt) who is abducted by a gang of men at a petrol station, off a highway.
The group of abductors are led by Mahabir Bhati (Randeep Hooda). They move Veera from city to city to avoid being caught by the police.
After initially being fearful, Veera begins to enjoy the journey and is content with her new-found freedom. She accepts the abduction as a blessing in disguise as she can finally find herself.
In a bizarre turn of events, Veera falls in love with Mahabir. The two connect on an emotional level, especially the abuse they have faced from family members.
Alia dis receive lots of praise from critics and audiences for her tough and emotional portrayal of Veera.
In a review of the film, critic Saibul Chatterjee for NDTV praising Bhatt's work states:
"Alia Bhatt is a revelation. She responds to the demands of the role with all the skill at her disposal, nailing both the vulnerability and the tenacity of a harried but spirited ingénue."
Alia went on to win a Filmfare Award for 'Best Actress' (Critic's Choice) for Highway. After this film, the star did manage to get people's attention towards her acting abilities.
Watch the Official Trailer of Highway: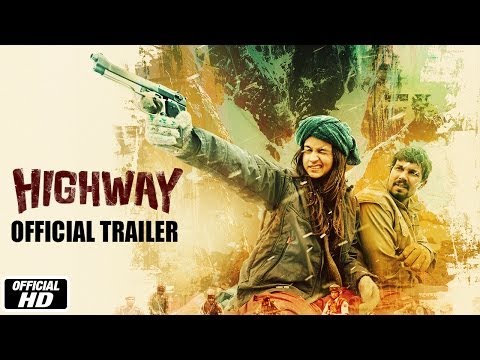 Udta Punjab (2016)
Director: Abhishek Chaubey
Stars: Shahid Kapoor, Kareena Kapoor Khan, Alia Bhatt, Diljit Dosanjh.
Abhishek Chaubey's Udta Punjab saw Alia starring alongside Shahid Kapoor, Kareena Kapoor Khan and Diljit Dosanjh.
The film revolves around drug abuse affecting the youth population in the state of Punjab.
Bhatt plays the role of Bauria. She is a Bihari migrant worker whose dreams of playing national level hockey for India are shattered.
Bauria gets into trouble with a gang of drug dealers and is kept captive in a farmhouse. There she faces sexual abuse, given drugs and used as a prostitute for several men.
In an interview with India.com, Alia shares her difficulties of portraying the damaged character.
She explains:
"It wasn't about the dialogues but the emotion she was carrying – it was very difficult for me to relate to this character because she goes through situations in life that I have never been through before.
"And neither will I go through hopefully, because it's a very disturbing situation to have in your life."
Bhatt went on to scoop all of the 'Best Actress' awards of 2016 including a Filmfare award, Zee Cine award and an IIFA.
Watch the song 'Ikk Kudi' from Udta Punjab: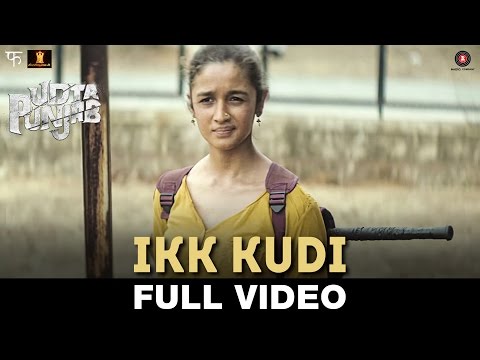 Dear Zindagi (2016)
Director: Gauri Shinde
Stars: Alia Bhatt, Shah Rukh Khan
Gauri Shinde's Dear Zindagi saw Alia play a different role to what audiences had seen her in before.
The plot of the films centres on Kaira (Alia Bhatt) who is a cinematographer wishing to direct her own films.
After losing her apartment and having to go back to live with her parents, as well as not being happy with her work prospects, Kaira is at a low place in her life.
Feeling dissatisfaction by everything around her, Kaira seeks help in Dr Jehengir 'Jug' Khan (Shah Rukh Khan). He is a psychiatrist who helps her figure out the meaning of life.
Critic Anupama Chopra says:
"Alia has the spontaneity and nuances of a seasoned professional – even in the most challenging scenes, you can't see the effort."
Dear Zindagi is a relatable film for those who often feel like life is getting too much for them. It also bravely destigmatises the idea of mental health issues.
The film was given the thumbs up by critics and audiences, with Bhatt and Khan's characters gaining high praises.
Watch the track 'Just Go to Hell Dil' from Dear Zindagi: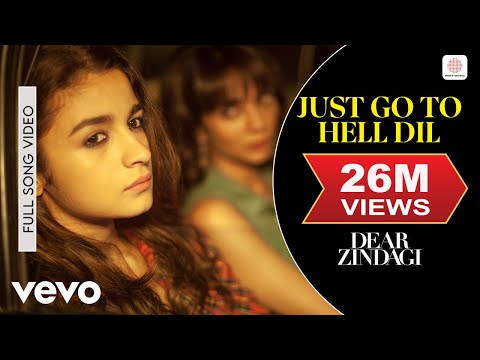 Badrinath Ki Dulhania (2017)
Director: Shashank Khaitan
Stars: Varun Dhawan, Alia Bhatt
Badrinath Ki Dulhania is the second instalment of the Dulhania franchise after Humpty Sharma Ki Dulhania (2014).
The film also saw the reunion of popular Jodi Varun Dhawan and Alia Bhatt after previously featuring in Student of the Year (2012) and Humpty Sharma Ki Dulhania (2014).
Badrinath 'Badri' Bansal (Varun Dhawan) wants a love marriage, as opposed to an arranged marriage that his brother was also subject to.
At a wedding, Badri meets Vaidehi Trivedi (Alia Bhatt) and immediately decides that she is the woman he wants to marry.
After reaching a mutual understanding, the two decide to marry.
However, on the day of the wedding, Vaidehi jilts Badri at the altar and leaves for Singapore for a career as an air hostess.
Badri follows Vaidehi to Singapore, in desperate search of answers as to why she left him on their wedding day.
Badrinath Ki Dulhania was a box-office success, joining an elite 100 crore club.
A must-watch for fans of Varun Dhawan and Alia Bhatt's chemistry.
Watch Badri and Vaidehi meet again scene from Badrinath Ki Dulhania: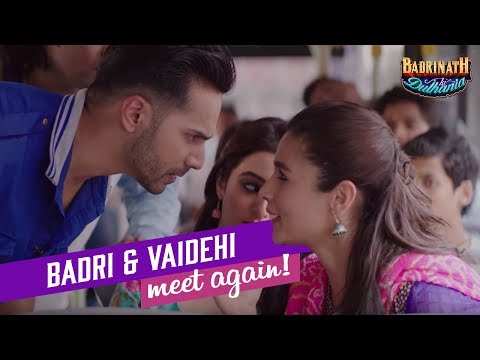 Raazi (2018)
Director: Meghna Gulzar
Stars: Alia Bhatt, Vicky Kaushal
Meghna Gulzar's Raazi is an official adaptation of Harinder Sikka's 2008 novel Calling Sehmat.
The plot of the film revolves around Sehmat Khan (Alia Bhatt) who trains to be an undercover agent.
Upon her father's orders, Sehmat marries Iqbal Syed (Vicky Kaushal) whose family are military officials, in order to relay information back to the Indian Government.
This film setting is prior to the Indo-Pak war of 1971.
Raazi became one of the highest-grossing films of 2018. Better yet, it has become one of the highest-grossing films to feature a female protagonist.
Critic Rajeev Masand spoke highly of Alia's performance as Sehmat. He mentions:
"The film gives her great scope to flex those dramatic chops, and Alia delivers not only in the big emotional and breakdown scenes, but also in smaller moments, making every little head-turn count."
Raazi keeps you on the edge of your seat in suspense, right from the beginning until the end.
Watch Official Trailer of Raazi: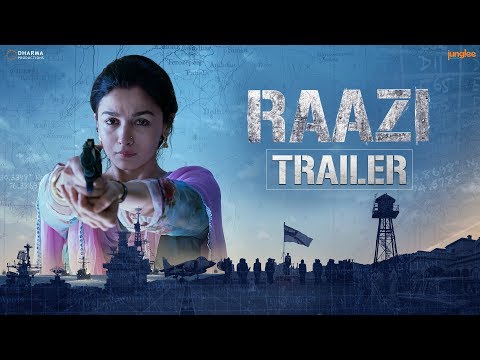 Alia has already proven her immense acting abilities. She has a string of amazing films her fans can look forward to.
These include Gully Boy (Valentines Day release: February 14, 2019), Kalank (release date: April 19, 2019), Brahmastra (Independence Day release: August 15, 2019), Takht and Sadak 2.
Now that is what you call a line-up! No doubt Alia Bhatt will continue to excel and keep herself at the top, as one of the biggest actresses in Bollywood.