"The urban and youthful adaptation reinstates your faith in Hindi cinema."
Over the years, college romance movies have told the most heart-warming love stories.
The films show various college scenes involving the main characters leading to their eventual journey together.
A potent theme in Bollywood, college romance movies also have a sentimental side them. Audiences can enjoy these films as they can relate to the different generations, whilst growing up.
Some of these movies star some of the influential and successful names in Bollywood. Actors like Shahrukh Khan and Aamir Khan, have a big contribution in popularising these films.
Blockbuster films such as Kuch Kuch Hota Hai (1998) and Dil (1990) are arguably hailed as classics. Directors like Karan Johar and Ayan Mukerji, have gone onto win several awards with college romance films.
Many of these movies have done well financially and earned favourable reviews from a critics perspective. Tere Naam (2003) is a prime example of a beautiful, yet heartbreaking story.
These films have similarities and differences in storylines. We look back on the top 15 Bollywood college romance movies.
Dil (1990)
Director: Indra Kumar
Stars: Aamir Khan, Madhuri Dixit, Saeed Jaffrey, Anupam Kher
Dil is a college romance exploring the love-hate relationship between two students. It revolves around Raja Prasad (Aamir Khan) and Madhu Mehra (Madhuri Dixit).
The story begins with Raja, who originates from a poor background living with his parents. Viewers also witness the wealthy Raja introducing himself to Madhu at GK Degree College.
However, their relationship gets off to a rocky start as countless confrontations escalate to the extreme. Madhu falsely accuses Raja of raping her.
An upset Raja challenges a guilt-ridden Madhu, as they eventually fall in love. But then comes another major hurdle for the lovebirds, with fathers of Madhu and Raja clashing at their engagement party due to financial matters.
Mr Mehra (Saeed Jaffrey), father of Madhu and Raja's father Hazar Prasad (Anupam Kher) engage in a physical dispute. Their fight results in Madhu and Raj being forbidden to see each other.
But their love proves too strong as they continue to meet secretly. Ultimately, the film ends with them living a happy life side by side.
The makers of Dil were brave in covering a taboo subject such as rape allegations.
Evidently, a user on IMDb reviewing the film felt the acting captured the power of young love:
"Dil was a youthful film with Aamir and Madhuri being paired together for the first time. The pairing was fresh and the audiences flocked to the cinema halls to make this film the biggest hit of the year."
It was deemed a blockbuster movie, become the highest-grossing film of 1990.
Watch an emotional love scene from Dil here: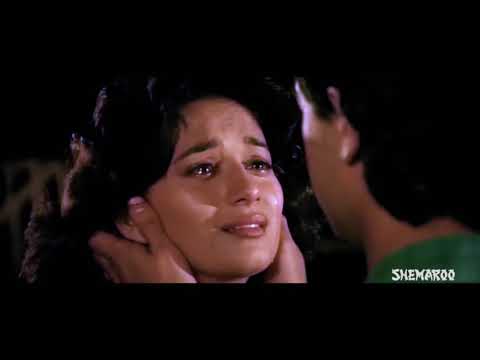 Jo Jeeta Wohi Sikandar (1992)
Director: Mansoor Khan
Stars: Aamir Khan, Ayesha Jhulka, Mamik Singh, Pooja Bedi
Jo Jeeta Wohi Sikandar very much illustrates the college romance theme, with a sporting quest. This film involves two lovers coming from different mindsets.
The story follows a young mischievous gang at Rajput College led by Deepak Tijori (Shekhar Malhotra).
The two stand out characters from the modest Model College includes Sanju Sharma (Aamir Khan) and Anjali (Ayesha Jhulka).
A selfish Sanju initially falls in love with Devika (Pooja Bedi). But Devika dumps Sanju when she finds out that he is not the rich person he makes himself out to be.
Meanwhile, Anjali who works in a vehicle repair shop has a secret crush on Sanju, since they are childhood friends.
With the story being about the marathon cycle race between the rival colleges, the character of Sanju develops throughout the film.
Later, Sanju's elder brother Ratanlal Sharma (Mamik Singh) falls off a cliff and is heavily injured.
With this incident, Sanju overcomes an arrogant attitude by stepping up to participate in the race, replacing his brother.
Anjali and Sanju personally connect as she helps him prepare for the college race. When preparing, the two realise their true feelings and become a couple.
Jo Jeeta Wohi Sikandar flourished in the film charts, as audiences were appreciated the acting talent of Aamir.
The famous song 'Pehla Nasha,' in the film sung by Udit Narayan and Sadhana Sargam, beautifully captures the feeling of love:
"Pehla nasha, Pehla Khumar, naya pyaar hai naya intezaar, kar loon main kya apna haal, aye dil-e-bekaraar, mere dil-e-bekaraar, tu hi bata."
[The first intoxication, the first hangover, this love is new, this wait is new, what state should I make of myself, oh restless heart of mine, my restless heart, you only tell me.]
Watch 'Pehla Nasha' from Jo Jeeta Wohi Sikandar here:
Khiladi (1992)
Directors: Mustan Burmawalla, Abbas Burmawalla
Stars: Akshay Kumar, Ayesha Jhulka, Deepak Tijori, Sabeeha
Khiladi is an action thriller film, with a murder-mystery and romance elements to it.
The film surrounds four college pranksters, Raj Malhotra (Akshay Kumar), Neelam Choudhary (Ayesha Jhulka), Boney (Deepak Tijori), Sheetal Nath (Sabeeha).
From a college setting, Raj begins to date Neelam, whilst Boney falls heads over heel for Sheetal. As the film unfolds, Sheetal is murdered unexpectedly, which becomes a cause for amongst her friends.
Additionally, Boney and Neelam become the next targets for the same anonymous killer. Whilst Raj remains unharmed, he is desperate to save his girlfriend Neelam and his friend Boney.
Viewers will get to see the extreme lengths young people go through to protect their loved ones, when in danger.
A vivid sense of romance between Raj and Neelam is exemplified in the lyrics from the song 'Dekha Teri Mast':
"Aaja tujhe baahon mein le loon main, Roop yeh ghazab hai, qayamat hai, Dhadkane tezz ho jane do, Pyar mein hosh kho jane do".
[Come let me take you in my arms, your body is amazing and killer, let the heartbeats get faster, let us lose our senses in love.]
The film had a very positive response from Bollywood fans. An IMDb user looking back on the film points out the to the all-round aspect of the film:
"It reminded me what's missing in Hindi movies of today: such genre-blending entertainers which pack in everything from thrill, romance, humour, emotions to action."
The music of Jatin-Lalit goes well with the themes of the film, which includes some great songs.
Watch 'Wada Raha Sanam' from Khiladi here:
Kuch Kuch Hota Hai (1998)
Director: Karan Johar
Stars: Shahrukh Khan, Kajol, Rani Mukerji, Sana Saeed
Kuch Kuch Hota Hai is a famous movie that pulls the heartstrings together. This college romance starts with the close friendship between Rahul Khanna (Shahrukh Khan) and Anjali Sharma (Kajol).
Set in St. Xavier's College, Anjali gradually realises her relationship with Rahul means more than friendship. However, Tina Malhotra (Rani Mukerji) unexpectedly enters the picture.
Suddenly, a budding romance builds between Tina and Rahul, leaving Anjali heartbroken. This forces Tina to leave the city. Rahul and Tina eventually tie the knot and have a daughter named, Anjali Khanna (Sana Saeed).
Tragically for Tina, she dies at childbirth. Being raised by her father, Anjali reads letters written on her birthday by Tina, before she died.
On her eighth birthday, she learns about Rahul, Tina and Anjali from their college days. She gradually realises that Anjali Khanna was always in love with Rahul.
Anjali Khanna finally reunites them, fulfilling her promise to her mother's wishes.
In an emotionally light-hearted film like Kuch Kuch Hota Hai, many dialogues symbolise love. In a scene set in college, SRK famously expressed:
"Pyar dosti hai. Agar woh meri sab se achchi dost nahin ban sakti, to main usse kabhi pyar kar hi nahi sakta, kyun ki dosti bina toh pyar hota hi nahin. Simple…pyar dosti hai."
[Love is friendship. If she can't be my best friend, then I cannot fall in love with her, because love cannot happen without friendship. Simple, love is friendship].
This heartwarming blockbuster swept the 44th Filmfare Awards in 1999. Thee awards included 'Best Film', 'Best Director', 'Best Actor', 'Best Actress' and 'Best Screenplay.'
It was also successful at the 46th National Awards, having won the 'Best Popular Film Providing Wholesome Entertainment' award.
Watch Rahul discuss love here: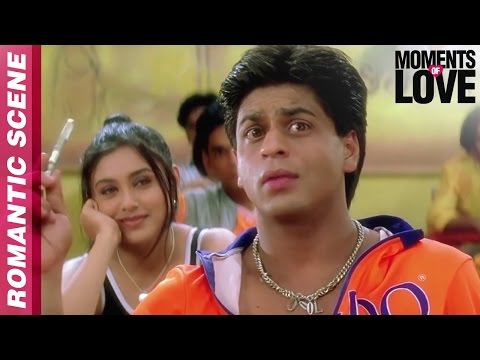 Mohabbatein (2000)
Director: Aditya Chopra
Stars: Amitabh Bachan, Shahrukh Khan, Aishwarya Rai Bachchan, Jugal Hansraj, Kim Sharma, Uday Chopra, Shamita Shetty, Jimmy Sheirgill, Preeti Jhangiani
Mohabbatein tells a series of love stories through musical roamnce. A strict headmaster Narayan Shankar (Amitabh Bachan), instructs a stern policy for no romantic affairs within Gurukul College.
Raj Aryan Malhotra (Shahrukh Khan) is brought in by Narayan as a music teacher.
Ironically, the love story of Raj comes to light, as he was in a relationship with Narayan's daughter, Megha Shankar (Aishwarya Rai Bachan) who has already passed away.
The death of Megha was caused by suicide after Raj was unfairly suspended from the same college a decade earlier, by Narayan.
Whilst Narayan works in an all-boys college, Raj pushes the boundaries by bringing in students from a girls college.
Although the film follows three separate romantic stories, Raj hopes to bring the power of love to the college.
Sameer Sharma (Jugal Hansraj) is in love with Sanjana (Kim Sharma), a sweet young girl he knew since childhood. Vicky Oberoi (Uday Chopra) takes a strong liking to a feisty Ishika Dhanraj (Shamita Shetty).
In addition, Karan Chaudhry (Jimmy Sheirgill) has deep feelings towards Kiran (Preeti Jhangiani), an innocent young widow.
Despite the three young students winning over their lovers from the girls' college, Naryan becomes infuriated. Raj gradually makes Narayan realise his intolerance of love, was the sole reason for his daughter's death.
The characteristics of Raj gives viewers a sense of belief that young love is possible and long-lasting.
An example of this is when he states in the film:
"Maine aaj tak sirf ek hi ladki se mohabbat ki hai, aur zindagi bhar sirf us hi se karta rahoonga."
[To date I have only loved one girl, and I will keep loving only her throughout my life.]
Watch 'Aankhein Khuli' from Mohabbatein here: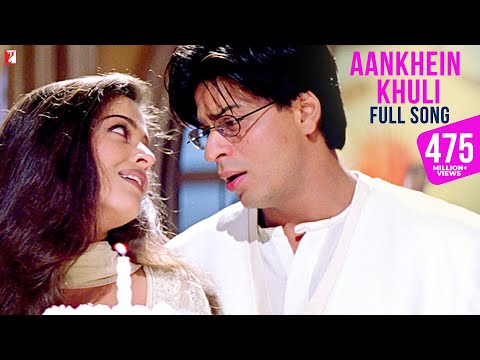 Dil Chahta Hai (2001)
Director: Farhan Akhtar
Stars: Aamir Khan, Akshaye Khanna, Saif Ali Khan, Dimple Kapadia, Preity Zinta, Sonali Kulkarni
Dil Chahta Hai is about three male individuals, who were the best of friends since college. The film follows Sameer (Saif Ali Khan), Sid Sinha (Akshaye Khanna) and Akash Malhotra (Aamir Khan).
Whilst they take a trip in Goa after graduating, things do not end well after an argument between Sid and Akash.
An inappropriate comment made by Akash offends Sid, after confessing his love for Tara Jaiswal (Dimple Kapadia), an alcoholic.
Even though the three friends go their separate ways, they all come across a significant woman. Akash reunites with Shalini (Preity Zinta), who he previously wanted to date during college.
By spending more time together in Australia, Shalini tries to convince him to believe in love. Akash eventually gets attached, leading Shalini to feel the same way.
Meanwhile, Sameer is relieved after chasing Pooja (Sonali Kulkarni), a family friend of his. Pooja breaks up with her boyfriend, to be with Sameer.
However, Sid suffers heartbreak after Tara dies from liver cirrhosis. The three friends reunite in harmony, as Akash and Sid are happily in relationships. Sid eventually finds happiness after meeting a new girl.
Dil Chahta Hai became a success in 2001, with the film illustrating the young lifestyle of friends. The film takes viewers on a decorated journey of young people finding love through travelling.
The film had won six Filmfare awards in 2002 including 'Best Film-Critics' and 'Best Screenplay.' Director Farhan Akhtar also won the 'Best Director Debut' award at the Zee Cine Awards 2002 for this film.
Watch Akash meet Shalini for the first time here: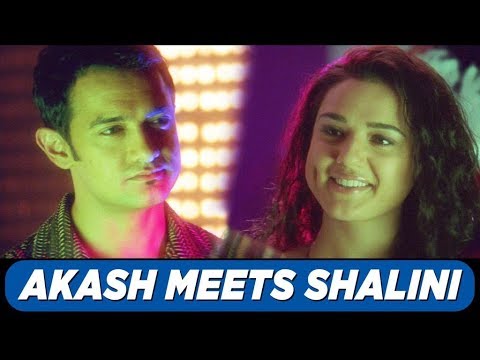 Ishq Vishk (2003)
Director: Ken Ghosh
Stars: Shahid Kapoor, Amrita Rao, Shenaz Treasurywala, Vishal Malhotra
Ishq Vishk is a college romance film, which touches on the transition from youth to adulthood.
The film is set at Spencer College, following the connection between Rajiv Mathur (Shahid Kapoor) and Payal Mehra (Amrita Rao). Their close friendship since childhood points to a potential relationship.
Audiences find out Payal always had loving feelings for Rajiv. Although an arrogant act by Rajiv results in him lying to Payal about loving her back.
As Payal is upset and finds out about his lies, she breaks up with him instantly. Nonetheless, a new student Alisha Sahay (Shenaz Treasurywala) emerges and rapidly catches the eye of Rajiv.
Rajiv has second though after he begins to date, Alisha. This is after he sees his close friend Mambo (Vishal Malhotra) gradually come closer to Payal.
Eventually, a fight breaks out between Mambo and Rajiv, upsetting Payal and Alisha. Regretful of his actions, Alisha nobly makes Rajiv see sense, indicating Payal is his true love.
Rajiv hopes to make amends by publicly apologising on stage to Payal. She then forgives him and they have their first dance.
The love triangle theme in the film, creates tension for the story.
An innocent love story like Ishq Vishk targets a younger age group. Director Ken Ghosh shares his thoughts about the target audience with The Economic Times:
"Ninety percent of the film-going crowd in India is between 19 and 25 years old. That got me thinking. I wanted to target the teen and post-teen group."
Cinta Gak Keman is an Indonesian remake of this film.
Watch Payal first confess her love for Rajiv here: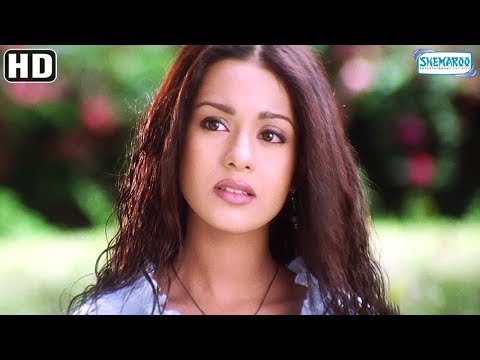 Tere Naam (2003)
Director: Satish Kaushik
Stars: Salman Khan, Bhumika Chawla
Tere Naam is a tragic love story of Radhe Mohan (Salman Khan) and Nirjara Bhardwaj (Bhumika Chawla).
Radhe, a popular figure at college, has a bad boy persona. However, as soon as Radhe encounters an innocent Nirjara, he grows a sudden warmth and love to her.
Initially, Nirjara is daunted by the attitude of Radhe, leaving him to question many things. He decides to change his personality to get closer to her.
Becoming less intimidated by the attitude of Radhe, Nirjara eventually falls in love with him too.
Their happiness is cut short though after a brutal assault on Radhe by local goons, causing him severe head injuries.
Through losing his senses, he is placed in a mental asylum. His memory gradually comes back and he breaks out of the asylum to reunite with a devastated Nirjara.
Though he has a heartbreaking reunion as Nirjara take her own life. This is after being forced into a marriage and convinced she lost Radhe.
The film was a musical success, particularly the title track, 'Tere Naam.' The performance of Bhumika Chawla was also very good.
Back in 2003, Bhumika received a Zee Cine Award under the 'Best Female Debut' category for her impressive and dramatic acting.
Watch Radhe first meet Nirjara here:
Jaane Tu… Ya Jaane Na (2008)
Director: Abbas Tyrewala
Stars: Imran Khan, Genelia D'Souza
Jaane Tu… Ya Jaane Na describes the story of two young people who fail to realise that they were in love. This relates to the title of the film 'Whether you know… or not'.
This college romance film surrounds Jai Singh Rathore (Imran Khan) and Aditi Mahant (Genelia D'Souza). The focal point of the film is the strong bond they share.
Jai and Aditi refuse to believe they are in love, despite their connection being widely recognised amongst their college friends.
As the film goes on, we notice they are both vocal about what they want from their ideal partner. They both go on their dating paths, hoping to find their true love.
However, with time advancing through their dating experiences, they begin to realise how much they miss each other.
In a sentimental ending after facing numerous problems in dating, Jai and Aditi make their relationship official. A critic from The Indian Express comments on the behaviours of college students, and how it impacts Bollywood cinema:
"The urban and youthful adaptation reinstates your faith in Hindi cinema."
"It is the perfect combination of friendship, love, and comedy Bollywood has long forgotten."
A film that delved into the young lifestyle of college students and dealing with relationships, symbolises the change in maturity.
Watch Jai and Aditi become a couple here: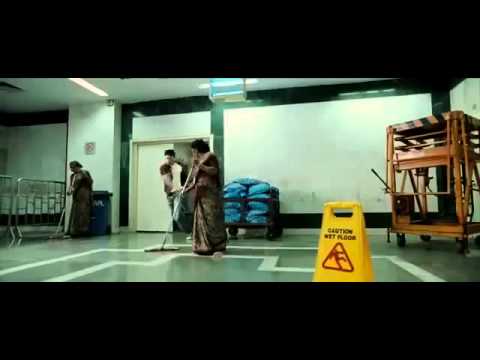 Wake Up Sid (2009)
Director: Ayan Mukerji
Stars: Ranbir Kapoor, Konkona Sen Sharma
Wake Up Sid is a heart-warming romantic film. Interestingly this particular college romance film reflects on a girl helping a boy learn the value of responsibilities.
The film follows the journey of Sid Mehra (Ranbir Kapoor), who is depicted as a lazy and slacking individual.
Enjoying the party lifestyle, Sid is carefree about his future, until he meets Aisha Banerjee (Konkona Sen Sharma).
Their friendship begins to vastly take off after the meeting. After failing his exams, and leaving home in disappointment, Aisha offers to let him stay temporarily at her apartment.
The caring nature of Aisha is evident as she also manages to get Sid a photography job.
As Sid and Aisha continue to date other people, jealousy becomes a theme in the film. It also became a moment of realisation for their true feelings.
Aisha becomes lonely and incomplete after Sid moves out. In realising the sadness of Aisha, they reunite at the same place they first met, and get together.
Based on the reception of the film, it was a large commercial success. Ayan Mukerji won various awards after an exceptional directing debut.
These included a Filmfare, Producers Guild Film and Stardust award in 2010.
Watch the trailer for Wake Up Sid here: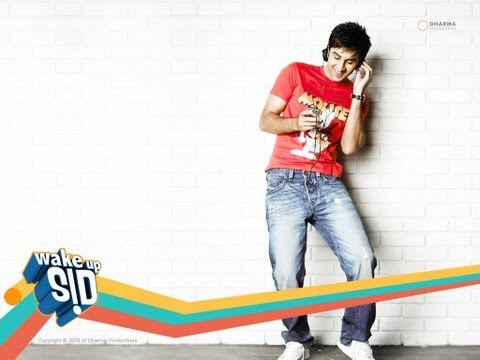 3 Idiots (2009)
Director: Rajkumar Hirani
Stars: Aamir Khan, Ranganathan Madhavan, Sharman Joshi, Boman Irani, Kareena Kapoor Khan, Mona Singh
Despite 3 Idiots focusing more on value for entertainment, a college romance is still present between two individuals.
The film shows various flashbacks and present moments of three friends who had spent time together in college.
The core characters are Rancho/Chhote/Phunsukh Wangdu (Aamir Khan), Farhan Qureshi (Ranganathan Madhavan) and Raju Rastogi (Sharman Joshi).
Farhan tells stories of their time at college through flashbacks, heavily based around Rancho. He mysteriously disappeared after his college graduation, with Farhan and Raju trying to find him.
Dr Viru Sahastrabuddhe/Virus (Boman Irani) is also the main protagonist in the film, playing a doctor teaching the three main characters. He is also the father of Pia Sahastrabuddhe (Kareena Kapoor) who has a strong affiliation with Rancho.
In addition, the unorthodox personality of Rancho and his healthy relationship with Pia, does not sit well with Virus.
Although the film captures Rancho's unique learning adventure, his love story with Pia entails the idea of young love. His powerful intellect also enables him to save the life of Raju's father.
After Pia's sister Mona (Mona Singh), has her baby delivered by Rancho, she begins to fall in love with him. Virus also acknowledges the good deed of Rancho, comforting along the way.
Farhan and Raju who stop Pia from getting married to another man eventually find Rancho. Pia and Rancho finally reunite with a kiss and get their happy ending.
3 Idiots excelled in 2009, having been the highest-grossing film of that year.
Not to mention, the movie stole the headlines at the 55th Filmfare awards, receiving 'Best Film.'
Watch Rancho and Pia love scene here:
Rockstar (2011)
Director: Imtiaz Ali
Stars: Ranbir Kapoor, Nargis Fakhri
In an inspiring yet bittersweet college romance, Rockstar revolves around Janardhan Jhakar (Ranbir Kapoor) and his aspirations to be a musician.
The film also highlights the significance of meeting the love of his life. He meets Heer Kaul (Nargis Fakhri), a dancer at college.
Their growing rapport starts as a healthy friendship, engaging in risky behaviours and having fun. However, as life advances, they go onto their own journeys.
Whilst Heer eventually gets married, the music career of Janardhan progresses, with his tour taking him to Prague.
Ironically Heer lives in Prague, and they reunite two years later. But then issues occur as Janardhan remains desperate and cannot stay away.
In a heartbreaking discovery, Heer is diagnosed with aplastic anaemia. The ending sees Heer eventually dying leaving a heartbroken Janardhan successfully becoming an idol.
According to the Times of India, director Imtiaz Ali reviews the film six years later:
"It's a film I was most emotionally involved with while in the making. I also feel there are certain parts of the film that just hit you in the chest."
The film was a huge success, receiving accolades at several awards shows. Ranbir Kapoor won the 'Best Actor' at Zee Cine Awards 2012, 57th Filmfare Awards and the 13th IIFA awards.
Watch Janardhan reconcile with Heer after two years here: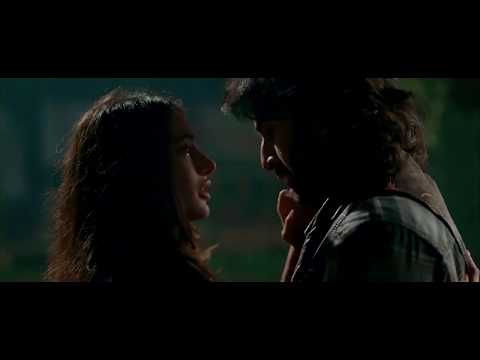 Student of the Year (2012)
Director: Karan Johar
Stars: Sidharth Malhotra, Alia Bhatt, Varun Dhawan, Sana Saeed
Student of the Year takes an interesting approach to college romance, with the story highlighting a love triangle.
The main protagonists include Abhi Singh (Sidharth Malhotra), Shanaya Singhania (Alia Bhatt), Rohan Nanda (Varun Dhawan) and Tanya Israni (Sana Saeed).
Abhi emerges as a new student at St. Teresa's High School, Dehradun. Here he meets Rohan and Shanaya, who are already together.
Initially, Abhi and Rohan become good friends at school. However, as Rohan begins to flirt with Tanya occasionally, Shanaya becomes annoyed. She begins flirting with Abhi, as payback for the actions of Rohan.
Abhi draws closer to Shanaya as he cannot hold back his feelings for her. During this time, Abhi, unfortunately, loses his grandma.
The caring nature of Shanaya towards Abhi, gradually becomes more, leading them to share a kiss. Whilst Rohan witnesses the kiss, a heated rivalry ensues between himself and Abhi.
The climax sees Abhi and Shanaya getting married. As they reunite with Rohan ten years later, the two reconcile, realising the importance of friendship.
Student of the Year became one of the highest-grossing films of 2012.
A movie reviewer on Times of India praises director Karan Johar for incorporating a college romance theme:
"It's KJo-Wala Love! Served fresh and piping hot from the Dharma college canteen of romance. And it's a high (class) school that you'd never want to miss a lecture of, ever."
Karan Johar, Varun Dhawan and Sidharth Malhotra all picked up awards for this film.
Watch Abhi and Rohan fight over Shanaya here: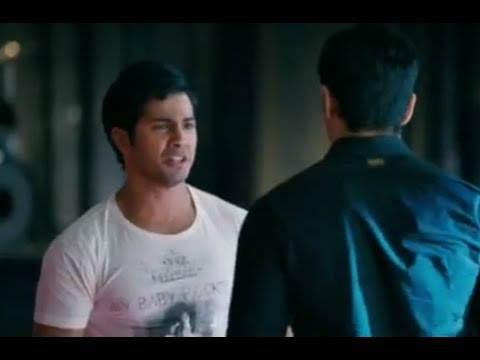 Yeh Jawaani Hai Deewani (2013)
Director: Ayan Mukerji
Stars: Ranbir Kapoor, Deepika Padukone, Aditya Roy Kapur, Kalki Koechlin
The title Yeh Jawaani Hai Deewani translates to 'This youth is crazy.' As the film name suggests, the young characters in the film endure an eventful journey of love.
The movie sees the romance of Kabir 'Bunny' Thapar (Ranbir Kapoor) and Naina Talwar (Deepika Padukone) take shape. They reunite on a hiking trip in the Himalayas, having been former classmates.
Bunny and Naina observe the chemistry between their two other friends, Avinash Arora (Aditya Roy Kapur) and Aditi Mehra (Kalki Koechlin). As a result, Naina and Bunny naturally become closer.
The introverted persona of Naina instantly changes, through Bunny's influence who has fun-like personality.
With this change, Naina begins to fall in love. But shortly afterwards, she receives bittersweet news as Bunny is accepted for journalism school in Chicago.
Having parted ways for eight years, they reunite at a wedding of their close friend. Here they realise they still have feelings for one another.
After an act of jealousy by Bunny, he argues with Naina and they both give in and kiss. Not wanting to sacrifice each of their careers, Bunny finally puts Naina first, and they become engaged.
Yeh Jawaani Hai Deewani was a massive hit, doing very well. The Ranbir Kapoor and Ayan Mukerji collaboration was strong once again.
Ayan Mukerji won the 'Best Director' and 'Best Screenplay' category at the Zee Cine Awards 2014.
The film also took 'The Most Entertaining Film of the Year' award at the 2013 BIG Star Entertainment Awards.
Watch Bunny and Naina share a romantic moment here:
2 States (2014)
Director: Abhishek Verman
Stars: Arjun Kapoor, Alia Bhatt, Amrita Singh, Revathy, Shiv Kumar Subramaniam, Ronit Roy
2 States is set at IIM Ahmedabad College in India, focusing on the love story of two youngsters. Krish Malhotra (Arjun Kapoor) and Ananya Swaminathan (Alia Bhatt) embark on a new journey.
Their twenty-two months on-campus together shows their gradual build from being friends to lovers.
A marriage proposal from Krish also signifies their intense young love. However, in reference to the title of the film, complications arise as they emerge from different states of India.
Although they both agree to delay their marriage, a cultural clash between the families occur. From then on numerous issues begin to dent their hopes of being married.
Ignorance by Krish's mother Kavita Malhotra (Amrita Singh) towards Ananya's Tamil mother Radha Swaminathan (Revathy), and her father Shiv Swaminathan (Shiv Kumar Subramaniam) causes friction between the families.
Their differences eventually diffuse, after the father of Krish, Vikram Malhotra (Ronit Roy) apologises on Radha's behalf to Ananya and her family.
The young romance between Krish and Ananya demonstrates how serious they were about living together.
Furthermore, 2 States has an effective way of explaining to love someone unexpectedly. The filmmakers blend this point into the lyrics of a song:
"Peeche padi hai, yeh comedy hai, yaa tragedy hai, naa hona tha kyun ho gaya, locha-e-ulfat ho gaya".
[You're after me, is this comedy, or is it a tragedy, it wasn't supposed to happen, but it did, the problem of love has happened.]
Watch 'Locha-E-Ulfat' from 2 States here: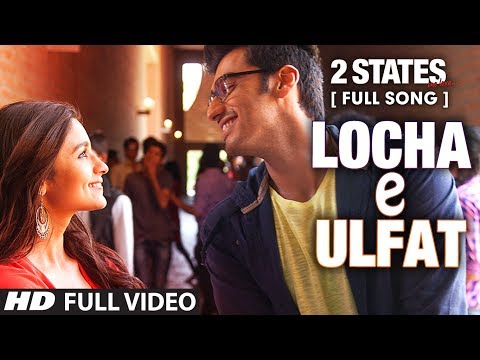 Imtihan (1974) starring Vinod Khanna (Parmod Sharma) and Tanuja (Madhu Shastri) also set in a college, has a romance element between the main two lead characters.
With the college romance genre being popular in Bollywood, we shall certainly see more film of this nature releasing in the future.
It is interesting to see how stories will pan out. For example, will the films be original or even take a new approach that we have not yet seen before.
In addition, we may gradually see new actors coming being introduced as was the case in Student of the Year.
The films listed above include some of the greatest college romance stories of their era, Regardless of whether some films are old or contemporary, they will undoubtedly be well remembered.