"Kuch kuch hota hai Anjali. Tum nahin samjhogi"
Kuch Kuch Hota Hai (KKHH) is a Bollywood classic.
It features our favourite on-screen Jodi, Shahrukh Khan and Kajol, and was the film that elevated Rani Mukherjee to worldwide stardom. And if this wasn't enough star power, the film also welcomed Salman Khan in a supporting role.
In October 1998, KKHH marked Karan Johar's directorial debut and faced competition with David Dhawan's Bade Miyan Chote Miyan.
On release, the film was received well by the audience and some critics. Anish Khanna of Planet Bollywood writes:
"Karan Johar makes an impressive directorial debut, has a good script sense and knows how to make a film with S-T-Y-L-E."
Amidst all the naach-gaana, hilarious subplots and candy-sweet romance, KKHH depicts several relationship lessons which are applicable to our daily lives.
Celebrating the 18th anniversary of Kuch Kuch Hota Hai, DESIblitz presents 6 relationship lessons we gained from this evergreen romantic flick!
Never suppress feelings or regrets
Rifat Bi (Himani Shivpuri) famously tells Anjali Sharma (Kajol): "Dil ki baat dil mein nahi rehni chahiye (matters of the heart must not be suppressed)."
Remember Neelam's show where she says a topic and a person has to say the first word that comes to mind?
When little Anjali (Sana Saeed) quizzes her father (Shahrukh Khan), his response is automatically Anjali Sharma. Furthermore, when Anjali Sharma is leaving the summer-camp and wishes her a happy life with 'Rahul', when he meant to say 'Aman.'
Therefore, never suppress your heart's feelings because it causes nothing but pain, heartbreak and tears.
You can find love again
So we know the dialogue: "Hum ek baar jeete hain, ek baar marte hain. Shaadi ek baar karte hai, aur pyaar bhi ek hi baar karte hai."
Yes. It is true that our first love is unforgettable.
After breakups we either stalk our exes on social media or block them off WhatsApp. But we often forget that there are plenty of fish in the sea.
In relation to Kuch Kuch Hota Hai, Anjali finds love again in the form of Aman (Salman Khan) despite it remaining unrequited. This teaches us that it's never the end of the world.
It can be a challenging life for a single parent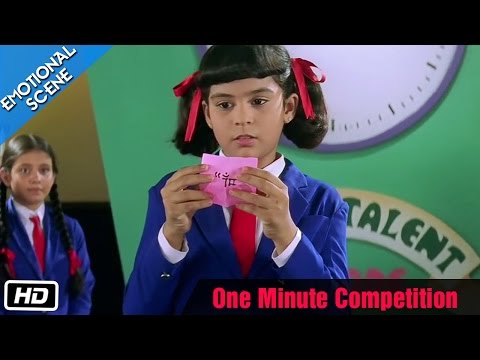 It has been reported that there are approximately 1.8 million single parent households in the UK. Clearly, it must be challenging to nurture a child without the spouse.
Rahul raises little Anjali on his own after Tina's (Rani Mukherjee) demise.
How can one forget that emotional scene when little Anjali is given the topic of 'mother' to discuss. Rahul goes on to the stage and assures Anjali that her father is good enough to love and look after her.
The fact Anjali's upbringing itself is pure and sincere, it shows that no matter how challenging life is for a single-parent, good virtues are always shown.
Always fulfil your promises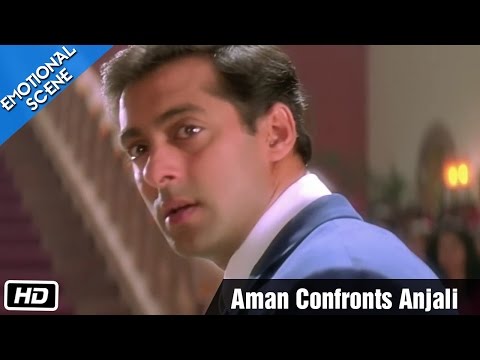 What do you remember doing at the age of 8… Playing with toys or PlayStation?
At this tender age, little Anjali pledges to reunite her father with his lost friend wished by her deceased mother.
By hook or by crook, she fulfils this promise alongside her grandmother (Farida Jalal). This is a lesson for us that regardless of age. If we make a promise, we must act upon it!
Just be yourself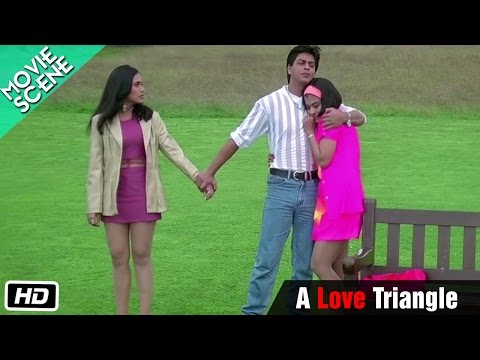 The great Oscar Wilde once stated: "Be yourself; everyone else is already taken."
After realising that she's in love with Rahul, Anjali wears makeup and short skirt.
This results in the college laughing at her, mocking her. As humans, we have the tendency to compete with others and try to be like them.
In KKHH, the joke was on Anjali as she tries to impress Rahul by trying to dress and deck-up like Tina.
To win someone's heart, we ought to just be ourselves and allow that special person to love us for who we are.
Love happens when you least expect it
Á la the main dialogue: "Kuch Kuch Hota Hai Anjali. Tum nahi samjhoge, (something happens Anjali, you won't understand)."
Even when Rifat Bi warns Anjali of how friend-zone easily shifts into love-zone, she shrugs this idea off.
Interestingly, Amitabh Bachchan says in Kabhi Alvida Naa Kehna: "Mohabbat aur maut, Dono bin bulaye mehmaan hote hai. (Rightly so. Love and death are two unexpected guests in life.)"
Sure love hurts, and love causes pain. But it truly is one of the purest feelings.
Overall, choosing six relationship morals from Kuch Kuch Hota Hai is tough.
Although the film is 19-years-old, these relationship morals can be adapted in every generation!