"It holds a mirror to the perilous environment of online privacy invasion."
Each time King Khan says 'I love you K-K-Kiran' in Darr, he sends chills down the spine.
Now this iconic Yash Chopra thriller will return in the form of a five-part web series, with a modern twist.
Titled Darr 2.0, this promising mini-series has released an inviting teaser trailer.
Fans can expect the original characters Rahul, Kiran and Sunil in the reboot.
The plot will be set against the Internet era that we live in, where 'cyber stalking and digital crimes' are more prevalent than ever.
The Y-Films team adds:
"The series holds a mirror to the perilous environment of online privacy invasion and social media harassment that can take a dangerous and disturbing turn, if unchecked."
The teaser begins with a montage of joyful photographs on social media, with cheerful music playing in the background.
Suddenly, this transcends into something much darker, as a stalker says: "I love you K-K-Kiran."
It leaves us feeling uneasy, as an eerie whistling of 'Jadu Teri Nazar' draws the video to a close.
Watch the teaser trailer of Darr 2.0 here: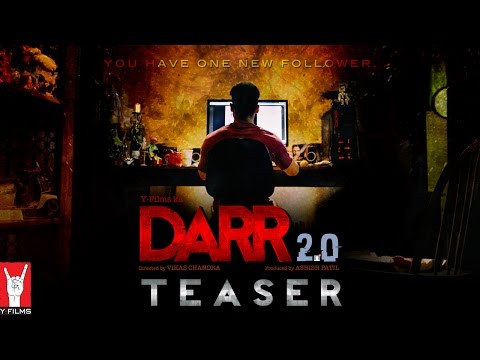 The marketing for the series is interestingly done.
Y-Films asks its fans, followers and subscribers to send in their 'happy pictures and moments' for its next promo, without revealing any further information.
As it turns out, the teaser of Darr 2.0 has made use of some of these images.
Directed by Vikas Chandra and produced by Ashish Patil, details of the cast line-up and launch date remain disclosed for now.
The original 1993 film is a cult thriller as the audience witnesses SRK playing the iconic hero-villain role.
In fact, for this role, the superstar was nominated for Filmfare's Best Villain Award.
Yashji also picked up the National Award for Best Popular Film Providing Wholesome Entertainment.
Not to mention Shiv-Hari's soundtrack consisting of classic songs like 'Jadu Teri Nazar' and 'Tu Mere Saamne'!
We cannot wait to find out who will essay the iconic roles played by SRK, Juhi Chawla and Sunny Deol!