"She is mentally stronger than a man."
Punjabi actress Kulraj Randhawa plays a strong woman with a spine of steel in her upcoming movie Needhi Singh as lead actress.
The crime thriller announces that it will be a clear departure from the recent trend of male-centric drama in Punjabi films.
A woman orientated yet commercial cinematic experience is what the film promises to deliver.
Kulraj Randhawa, who is known from her previous Bollywood projects such as Yamla Pagla Deewana and Char Din Ki Chandi, plays a woman who fights for her rights.
Needhi Singh exposes justice and the safety of women in our society and the story of a woman's revenge.
Director Jaivi Dhanda adapts screenplay from a real life incident based on an innocent village girl called Needhi Singh and her struggles.
The story for this drama focuses on the story of an innocent village girl who lives her life freely.
However, an incident takes place that changes her life completely.
The plot then then follows the courageous woman's journey of revenge.
Needhi raises her voice against brutality and uncivilised people to fight for justice.
Dhanda says: "While conceptualising out lead, we took cues from the lives of many courageous women in Punjab and nearby States.
"Needhi Singh is the lead character and real hero of our film. Her screen presence is independent of any male."
He also explains why the character is called Neethi Singh, rather than Neethi Kaur, which is a more common surname among Sikh women:
"She is mentally stronger than a man. She shows courage to raise above the circumstances and seek justice in her own way."
Punjabi legendary artist Gurdas Maan will be seen doing a cameo in the film playing the role of a police inspector.
From the trailer, it looks like she is all set to rule the Punjabi film industry with this woman-centric movie as a lead actress.
Take a look here: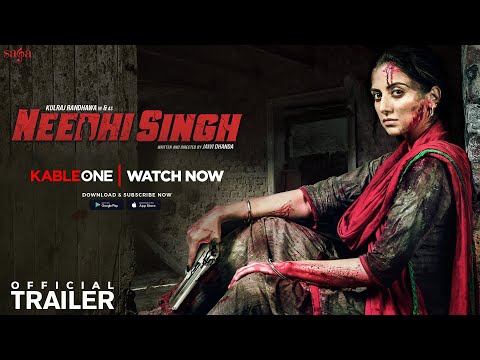 Needhi Singh is scheduled for released on July 22, 2016.