Bambukat touches an important and serious issue in an interesting way.
Bambukat is a comedy drama film, starring Ammy Virk, Binnu Dhillon, Simi Chahal and Sheetal Thakur in lead roles.
The story is based 1960's Punjab focusing on two sisters and their respective husbands.
Pakko (Simi Chahal) is a dusky complexioned, beautiful woman.
She is married to Chanan Singh (Ammy Virk) who loves her immensely. However, he is from the village and financially unstable.
He has a passion for engines and machines and aspires to use his talent to make different vehicles.
One day, Chanan Singh and Pakko receive an invitation from Pakko's maternal home.
When reaching Chanan's in-laws, they are expected to be greeted and treated with respect.
However, upon arrival the couple come to a realisation that the family is smitten by Pakko's light-skinned sister Sami (Sheetal Thakur) and her wealthy husband Resham Singh (Binnu Dhillon).
Resham Singh is a railway officer and owns a motorcycle, which is considered to be a huge deal.
Because of his status, he earns a lot of respect from the family.
The unfair treatment drives Chanan Singh to prove himself by attempting to fulfil his dream and owning his own motorcycle.
Watch the trailer here: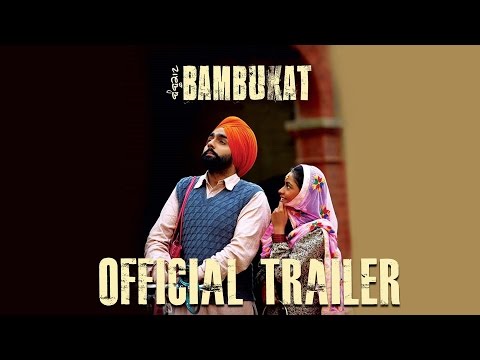 This is a story of a common man who wants to realise an impossible dream against all odds.
He is on a journey to earn respect and outclass his brother-in-law, overcoming the many hurdles and miss happenings.
Bambukat touches an important and serious issue in an interesting way – How the colour of a person's skin can determine their destiny?
How societal status can hinder or enhance a persons chances of realising their dreams?
Will Chanan Singh succeed in his venture of owning a motorcycle and impressing his in-laws? Will Pakko finally gain her share of respect from her family?
The comedy-drama shows excitement for all, displaying glimpses of action, romance and colourful costume design.
Jatinder Singh, the music producer for Bambukat, has been driving fans crazy on Twitter.
The Punjabi entertainer is hoping to take Punjabi movies to the next level and break all records!
Bambukat promises to be an interesting and entertaining film which can be watched with the entire family.
The movie will open in cinemas worldwide on July 29, 2016.