'Kodo' has two meanings: 'heartbeat' and 'children of the drum'
Witness the breathtaking and powerful rhythmic beats of Kodo, the taiko performing arts ensemble that is making its way to Birmingham Town Hall Symphony Hall (THSH) on Monday 5th February 2018.
Taking to the stage with their latest showcase of taiko performing arts, Evolution, audiences can enjoy what promises to be an explosive show by Kodo's talented ensemble of taiko drummers.
'Taiko', which essentially means 'drum', has had an illustrious history in Japanese culture. The extraordinary variety of Japanese drums available has uncovered a seemingly endless series of powerful and impactful rhythms, beats and percussive sounds.
Led by artistic director Tamasaburo Bando, a Kabuki star, Evolution will take viewers on a journey of the creative developments of Kodo through a series of iconic pieces. From Kodo's beginnings in 1973 (under their original name of Ondekoza), to the present day, and looking ahead into the exciting future of taiko performing arts.
Audiences will have the chance to hear snippets and phrases of these powerful pieces during the course of the evening, performed by 15 musicians in total.
The Evolution of Kodo
The full cast will open the show with Kei Kei (2014). This is a visually powerful piece that sees performers play okedo-daiko (barrel drums) placed over their shoulders. The stance allows the musicians to move amongst the reverberations of the drum beats. Thus, accelerating the sensation of movement and action on stage.
Act One also features Phobos (2009), Mute (2013) and Kusa-wake (2013). These three separate pieces celebrate the versatility of the taiko drum. Viewers can also enjoy the rare beatings of the gigantic o-daiko drum outside of Japan. This flagship taiko drum actually weighs an incredible 300kg and is 140cm in diameter.
Ending the first act is the timeless 1977 piece Monochrome, composed by the late Maki Ishii. It will feature a high-pitched roped drum called the shime-daiko.
The same drum will introduce us to Act Two with Colour (2009) but it will be performed in a completely different way. Instead of using traditional drumsticks, the performers will experiment with their fingernails and palms of their hands – all the while encouraging different percussive sounds.
Female drummers will then take to the stage for Ake no Myojo (2012), and performers will mix taiko with dance and song. This will be followed by melodic bamboo flutes in Yuyami (2013) and one of the ensemble's newer pieces, Ayaori (2016).
Ending the evening will be a collection of eight performers for Rasen. This dramatic finale will see a primary soloist playing a hirado (large flat) taiko. He will be surrounded by seven performers on nagado (long) taiko, okedo (barrel) taiko and timpani.
The combination of various drums will induce a variety of complex rhythms, timed perfectly and precisely by these longstanding Kodo drummers.
A Celebration of Taiko Performing Arts
As one of the primary torchbearers of taiko performance, Kodo has reinterpreted traditional Japanese performing arts for the modern age.
Described as 'energetic and physically-charged', the incredible direction and musical skill of these individuals are second to none. And in a field where women are rarely given the limelight, Kodo also welcomes female drummers on stage in a bid to tackle the gender disparity of this ancient practice.
With 15 performers in total, Kodo has been touring the world for many years, under One Earth Tour productions. They first debuted at the Berlin Festival in 1981. Over the years, they have travelled across five continents to deliver thousands of powerful performances.
Watch our exclusive interview with Kodo here: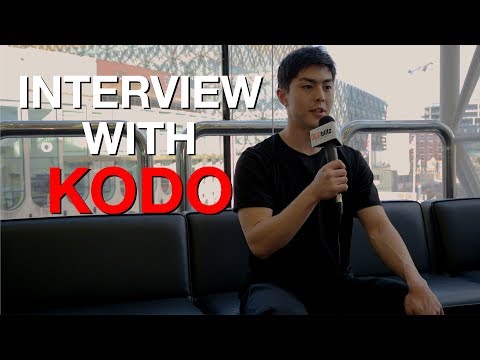 The Japanese word 'Kodo' has two meanings: 'heartbeat' and 'children of the drum'. It proves that the thunderous vibrations audiences see on stage are a true reflection of Kodo's intention to play the drums with the simple and innocent heart of a child.
Kodo's UK tour of Evolution will span five cities in total. This includes Birmingham Town Hall Symphony Hall on Monday 5th February.
For more details of the event, or to book your tickets, please visit the THSH website here.