Sartaaj has enjoyed countless hits, including 'Sajjan Raazi', 'Cheere Waleya', 'Zikr Tera' and 'Khilara'
The Punjabi Sufi Maestro that is Satinder Sartaaj returns to the UK for his 2018 Maharaja Tour. The celebrated artist will be performing at the Birmingham Symphony Hall on Saturday 3rd March 2018.
Known for his incredible Sufi-inspired melodies and unique renditions of classic folk songs from the vibrant fields of Punjab, Sartaaj is widely regarded as one of the premier artists of his generation.
Both a singer and a poet, his emotive vocals and moving lyricism have a mesmerising effect on listeners. And he regularly captivates audiences with his poetic melodies.
Joined by his live band, Sartaaj will perform some of his classic hits as well as new material at the Birmingham Symphony Hall on Saturday 3rd March 2018 at 7.30pm. It promises to be a spectacular night of music and poetry that cannot be missed!
Mastering the Art of Punjabi Sufi Music
Satinder Sartaaj is widely regarded as a master of his musical craft. The humble artist who holds a doctorate in Gayan or Sufi singing from Punjab University began his career at a very early age.
In a previous interview with DESIblitz, Sartaaj revealed:
"It started by chance, it was a childhood passion. I always used to sing everywhere, and any fakirs coming to our village, I used to follow and sing with them. My journey started from there."
Eventually, it was his track, 'Sai' in 2010 that brought him national and eventually global recognition.
Since then, Sartaaj has enjoyed countless hits, including 'Sajjan Raazi', 'Cheere Waleya', 'Zikr Tera' and 'Khilara'. He has released eight solo albums so far and has sold millions of copies around the world.
Sartaaj regularly incorporates spirituality or Sufism with his music, having been inspired by the likes of Bulleh Shah Saab, Syed Waris Shah, and Mian Muhammad Bakhsh's Saif ul Malook. In addition, he sees the late Ustad Nusrat Fateh Ali Khan as one of his biggest influences when it comes to singing and performing live on stage:
"I grew up listening to Nusrat Fateh Ali Khan and learning what I could from his style. I was always impressed by him and always wished to meet him.
"But I am glad to be in a place [the UK], where lots of people gave Khan Saab a lot of respect during his lifetime. May it be a place where you continue to give great artists such respect," he says.
All of Satinder's songs have the unique ability to connect the Punjabi diaspora with their homeland. And each international concert by the Punjabi entertainer is met with huge excitement and enthusiasm.
The star has recently branched out from singing, having played the lead in the historical film, The Black Prince, which became the highest grossing Punjabi feature film in the UK. The film saw its UK premiere at the London Indian Film Festival in 2017.
Now the multi-talented artist will release his next solo album, Seasons of Sartaaj in late February 2018. The highly anticipated album features songs like 'Main Te Meri Jaan' and music by Jatinder Shah.
Listen to Satinder Sartaaj's latest track 'Main Te Meri Jaan' here: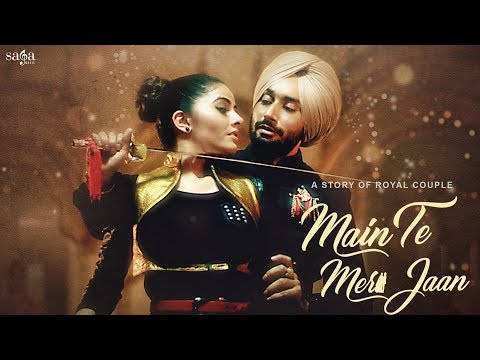 With the chance to listen to some of Sartaaj's latest material as well as some of his greatest hits, fans of this musical star can look forward to a truly unforgettable evening of beautiful music and poetry, from one of the best Punjabi entertainers around.
For more details about Satinder Sartaaj's concert at Symphony Hall, Birmingham, or to book tickets, please visit the THSH website here.