"[Producers] wanted someone who understood and connected with the land of Punjab for the role."
The Black Prince revealed its first trailer to an excited audience at the 70th Cannes Film Festival.
Directed by Kavi Raz, the biopic's trailer gathered over 1 million views. An impressive feat considering it had launched only a few hours prior.
Produced by Brillstein Entertainment Partner, the film will likely follow in the same successful footsteps as their previous project Twelve Years A Slave.
With a release date of 21st July 2017, The Black Prince aims to uncover the true story of Maharaja Duleep Singh.
Exiled from India at a young age, the last King of Punjab spent his remaining life in the UK.
After receiving a Western upbringing by foster parents, he longed to return to his kingdom. Unfortunately, despite winning the admiration of Queen Victoria, he remained unsuccessful to return to India.
The film will also explore the relationship between Maharaja Duleep Singh and his mother, as he learns about his Sikh heritage.
The trailer was unveiled by lead actor Satinder Sartaaj. Not only does he star as the last King of Punjab, but The Black Prince marks his acting debut. Previously enjoying a successful career as a Punjabi musician, producers approached him for the role.
While the star had initially appeared reluctant to take on such an important role, he soon accepted it. Speaking at the trailer launch, he revealed:
"They [producers] wanted someone who understood and connected with the land of Punjab for the role, and since I was delivering that through my music, they felt I was the most suitable for the role."
And it seems Satinder Sartaaj will deliver a spectacular performance, recreating Maharaja Duleep Singh's claim for his Punjab identity.
Not only will he star as The Black Prince himself, Satinder Sartaaj also created four songs for the film. They are set to reflect the emotional, cultural undertones of the film.
Watch the trailer here: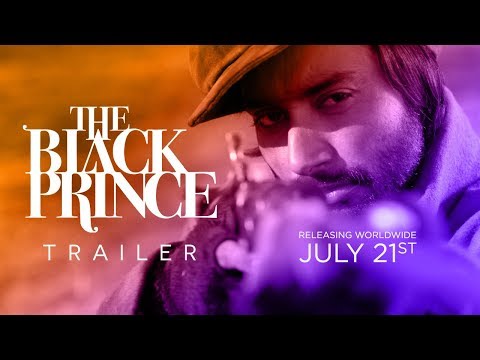 The film also features Jason Fleming as the Last King of Punjab's foster father and Amanda Root who will play the role of Queen Victoria.
Hoping to resonate with people around the world, the film will release in English, Punjabi and Hindi. "The story of The Black Prince was something which had to be told but was never told," Satinder explains.
"Therefore we wanted to show the world at least now, about one of the forgotten giants from India who truly shaped the independence movement from outside of India."
Set for release on 21st July 2017, the film hails as a great ambassador to the unique relationship between UK and India.