"It is a revolutionary team tennis event breaking through the boundaries of traditional tennis formats."
The International Premier Tennis League (IPTL), the world's first city-based tennis professional league, takes place over two weeks from 28 November to 13 December 2014.
Created to meet the demand for international tennis in Asia, its revolutionary rules are designed to attract new fans to the sport.
The IPTL is the brainchild of Mahesh Bhupathi, an Indian tennis star and 12-time Men's and Mixed Doubles Grand Slam champion.
He is also an astute businessman whose company, Globosport, represents the business interests of Andy Murray.
He has made no secret of the fact that this League is inspired by the IPL. His aim is to make tennis as cool as the NBA for young people in Asia.
Ahead of the tournament, Bhupathi said: "It is a revolutionary team tennis event breaking through the boundaries of traditional tennis formats."
He added: "But we need to be sustainable and we don't want to be too aggressive — we want to make sure that along the lines other people also see it as a viable business model."
There are four teams based in India, the UAE, Singapore, and the Philippines. Prize money for the opening season totals £19million ($29.7million, Rs.184crore). The IPTL will take place during the off-season in the tennis calendar, which is usually when players rest and recover before the next season's gruelling circuit.
This has not stopped the IPTL from attracting some of the biggest names in tennis, such as Roger Federer, Novak Djokovic, Andy Murray, Maria Sharapova and Serena Williams.
The tournament will feature 21 Grand Slam Champions, including 14 current and former World Number Ones.
When Roger Federer found out that he would be playing for Indian Aces, he tweeted: "India, here I come! Looking forward to playing two matches in Delhi on December 7th & 8th. I'm beyond excited!"
The level of interest in India was shown by the fact that the first phase of Indian ticket sales sold-out in 20 minutes! The Indian Aces comprises of homegrown talent such as Rohan Bopanna and Sania Mirza.
Speaking to the media, Sania Mirza said:
"I think it is going to be great for this region to have such great tennis players come out and play. I think I am personally excited to be in the same team as Roger Federer. I am looking forward to that. I think it is a great format and hopefully it is going to click."
The slogan of the IPTL is "Break The Code," which implies that this version of tennis has a whole new rulebook.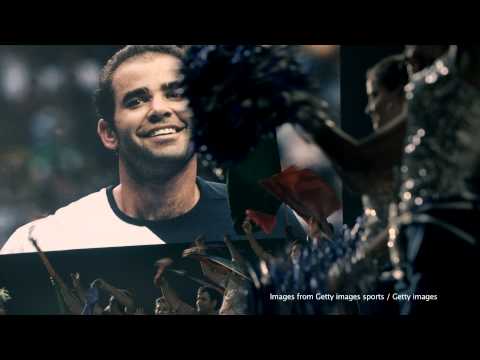 The League is based on the round-robin format, with every team playing each other four times: once at home, once away, and twice on neutral territory.
Each team will host a three-day event for the other teams. Every team plays one match on each day. By the end, there will have been a total of 24 matches played.
Each match consists of five sets:
Men's Singles
Women's Singles
Men's Doubles
Mixed Doubles
Past Champion Singles
The order of play is decided by the home team. When teams compete on neutral ground, a coin toss will be used.
When a team wins a game, the team gains one point. The team with the most points at the end of the five single-set matches wins the match tie.
If the score is tied at the end of five-single set matches, a shoot-out will be played. This will be a seven-point Men's Singles game to decide the winner.
To speed-up match play, a tie-breaker will be played when a set reaches 5-5, instead of the usual 6-6. Also, a prominent shot-clock will count down the seconds to the next point, the next game, and the next set.
Another new rule is the Power Point. The player receiving serve can call one Power Point per set. When they do so, if they win the next point, it will count as double. So if the score is 30-30, the receiver can win the game by winning the next point.
In the UK, all matches will be broadcast on Sky Sports. In India, the IPTL will be available to watch on Star Sports, in standard and high definition, and through LIVE streaming on StarSports.com.
Let's take a closer look at all the teams and their respective players:
INDIAN ACES
Players: Roger Federer, Gael Monfils, Ana Ivanovic, Sania Mirza, Pete Sampras, Fabrice Santoro, Rohan Bopanna
Coach: Fabrice Santoro
Owner: Micromax Informatics Ltd
Venue: Indira Ghandi Indoor Stadium
City: Delhi, India
Capacity: 15,000
Hosting dates: December 6-8, 2014
MANILA MAVERICKS
Players: Andy Murray, Jo-Wilfried Tsonga, Maria Sharapova, Kirsten Flipkens, Carlos Moya, Daniel Nestor, Treat Huey
Coach: Treat Huey
Owner: Francis Lumen
Venue: Mall of Asia Arena
City: Manila, Philippines
Capacity: 13,000
Hosting dates: November 28-30, 2014
SINGAPORE SLAMMERS
Players: Tomas Berdych, Lleyton Hewitt, Nick Kyrgios, Serena Williams, Daniela Hantuchova, Andre Agassi, Patrick Rafter, Bruno Soares
Coach: Joshua Eagle
Owner(s): Sunil Gavaskar, Kishan Gehlot, Shashi Kiran Shetty and Ajay Sethi
Venue: Singapore Indoor Stadium
City: Singapore
Capacity: 10,000
Hosting dates: December 2-4, 2014
UAE ROYALS
Players: Novak Djokovic, Marin Cilic, Malek Jaziri, Caroline Wozniacki, Eugenie Bouchard, Goran Ivanisevic, Nenad Zimonjic
Coach: John-Laffnie de Jager
Owner(s): Sachin Gadoya and Sawan Ravani
Venue: Hamdan Sport Complex
City: Dubai
Capacity: 12,000
Hosting dates: December 11-13, 2014
The International Premier Tennis League will begin on Friday 28th November 2014 in Singapore. The opening game will feature Singapore Slammers versus Indian Aces, followed by Manila Mavericks against UAE Royals.