"Mythmaking explores ten centuries of human imagination by presenting story-telling in all its many forms"
The Indian Summer Arts Festival is a contemporary multi-arts festival. Taking place over 10 days every July in Vancouver, Canada, the festival will run between 5th and 15th July 2018.
This year, the theme for the popular festival is 'Mythmaking'. Like every year since its inception, the festival will host an array of artists, thinkers and writers.
Art enthusiasts can expect novelists and Grammy Award-winning musicians, through to international visionaries and oral storytellers.
The event holds 25 free and ticketed events. This spans across performances of music, ideas, visual art and public engagement. So, there really is something for everyone.
In 2017, the festival featured 170 artists across 12 venues. Within the 10-day festival, there were 23 events that took place.
Amongst the many celebrated authors to take part in the 2017 festival, both Arundhati Roy and Salman Rushdie launched their novels at the event.
Author Kamila Shamsie also made an appearance alongside Joe Sacco and Raghu Karnad who all took part in a conversation that explored art born of war.
Check out the video below to see Kamilla Shamsie at the 2017 Indian Summer Festival!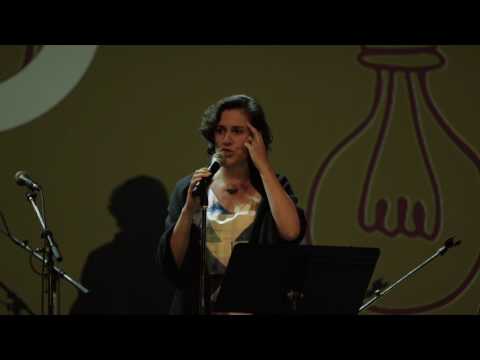 Westjet Magazine names the festival as one of the five best Canadian festivals. They said it's "worth planning your summer travels around."
Find out the full exciting line-up for the festival this year.
Indian Summer Arts Festival 2018 Lineup
5th July: Indian Summer Festival Opening Party
Chef Vikram Vij invites the city's top chefs to join him in creating food inspired by mythology! The featured culinary artists include Vij's, Blue Water Cafe, Jamjar, Cacao, Tayybeh, ARC at the Fairmont Waterfront, and James' Gelato.
As well as a feast of food, guests will also get to experience music from Sufi mystic singers and percussionists. Not to mention, the powerhouse super group, Rajasthan Josh will also be there.
So, make sure you grab your dancing shoes, the event starts at 7! The ticket for this event allows you food and a complimentary beverage.
For five years in a row, the festival will welcome this ever-popular global speaker series. It features five artists who passionately speak about something they care about. Their unscripted speech will last for 15 minutes.
Taking place at the Imperial Vancouver, this year's lineup includes Jarrett Martineau, Co-Founder of contemporary indigenous music record label, Revolutions Per Minute, and prize-winning CanLit luminary, Charlotte Gill.
Another event taking place on the 7th of July, Confluence is an inspiring evening of word and music. Held at The Imperial, the event will bring together Indigenous and South Asian artists.
Amongst these artists we have music producer Adham Shaikh, interdisciplinary artist Rup Sidhu, Anishinaabe singer-songwriter Ansley Simpson, and writer and musician Leanne Simpson, to name a few.
On the 9th of July, the festival will see a performance by the Nepathya troupe. They will show the audience Kutiyattam, India's oldest surviving form of Sanskrit theatre.
According to the Link Paper:
"This ancient art-form has remained unaltered for hundreds of years and has been declared by UNESCO as a 'masterpiece of the oral and intangible heritage of humanity.'"
12th July: Yoga: To Mortify or Cultivate the Body?
British Indologist, Sir James Mallinson translated Sanskrit yoga texts, epic tales and poetry to explore how physically practising yoga has evolved "from body mortification to modern-day body glorification."
14th July: Hariprasad Chaurasia in Concert
Hariprasad Chaurasia, a master of the North Indian Bamboo flute, is best known for popularizing Indian Classical Music all over the world.
On July 14th, he will be joined by Jean-Christophe Bonnafous and classical tabla virtuoso, Subhankar Banerjee at The Orpheum Theatre.
15th July: Songs for Scheherazade
To end the spectacular festival, there will be an outdoor performance in the formal gardens of the Ismaili Centre from Mohamed Assani and one of the world's only professional all-female orchestras, the Allegra Chamber Orchestra.
To check out the full line-up of events, visit Indian Summer Arts Festival's official website, here.
According to the Link Paper, the Artistic Director of the festival, Sirish Rao, said:
"To celebrate our 8th year, we've taken on our biggest theme yet," says Sirish Rao, Indian Summer Festival Artistic Director.
"Mythmaking explores ten centuries of human imagination by presenting story-telling in all its many forms."
Rao continued:
"As ever, our approach includes unexpected pairings of the local with the international, traditional with contemporary, from the inheritors of ancient oral storytelling traditions to some of the world's sharpest journalists guiding us through the contemporary mythmaking that is fake news."
The Georgia Straight Newspaper has also described the festival as a huge celebration of culture. Speaking about the event on the Indian Summer Fest website, they said:
"One of the city's most ambitious cultural festivals, bringing in literary stars and intellectuals from around the world, as well as some stunning musical events. Artistic Director Sirish Rao consistently surprises audiences with a smorgasbord of delights."
From Indian food, music, and dancing through to compelling poetry and yoga, this festival is packed full of culture and excitement.
With this year's theme of mythmaking and so many well-known artists gracing the festival, we are sure that the events will be utterly compelling.
So if you fancy ten days of cultural celebration in Canada, this may just be the place for you. You can buy tickets for the festival here.