"Audiences can expect a fun filled evening."
The Bhangra Showdown (TBS) returns to Eventim Apollo, London, for its 10th edition, TBSX.
Started in 2007, the competitive stage has been held in venues such as Wembley Arena and NIA Birmingham with an audience of over 3000 people.
The show promises to be bigger and better than before. With fantastic performances lined up and even fiercer competition between the competitive teams.
Performing for the first time in the UK with a full live band, Sharry Maan will be performing at TBSX. The Punjabi artist won 'Best Album of the Year' at the PTC Punjabi Music Awards 2016 and audiences can expect to perform some of his big hits, such as 'Yaar Anmulle', '3 Peg' and 'Vadda Bai'.
Opening the show will be a special Dhol performance by Beats by Lions. The Midlands based Beats by Lions have performed at various events, weddings and were also the opening acts for Folk Stars competition 2016.
Watch the trailer for TBSX 2017 here: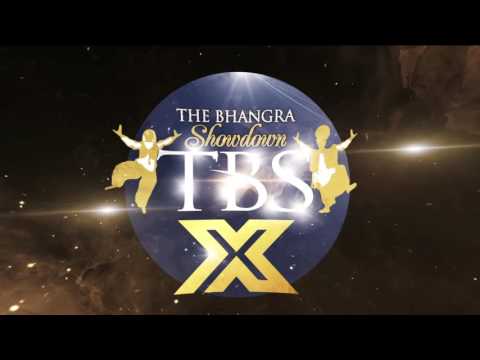 Monish Nakhwal, the president of Imperial College Punjabi society, who organise the show, talked about how TBSX would compare to its predecessors: "As this is the 10th anniversary of the show, we will showcase how far it has come from its humble beginnings back in 2007.
"Audiences can expect a fun filled evening with over three hours of high-quality entertainment at one of the UK's most iconic venues."
TBSX will see 8 teams competing. This includes four London based teams, Brunel University, Kings College London, Imperial College London, University College London and making its TBS debut, City University.
Other teams competing include the University of Birmingham, Aston university and University of Nottingham/Nottingham Trent University.
Dancing at The Bhangra Showdown is often called a unique experience. Arneet Thakker from Aston University makes his TBS debut:
"I have literally been waiting for years to perform at TBS and now the time has finally arrived.
"I can't wait to experience the atmosphere and energy at the world's biggest bhangra platform and to feel the crowd's reaction when we showcase our hard work through our wavy set.
"I also look forward to meeting new people who share the same passion for bhangra as mine."
As well as crowning the winners of The Bhangra Showdown 2017, accolades will be given for 'Best Dancers (Male and Female)' and the 'Veteran Award'.
With the standard of Bhangra increasing each year and several new dancers entering the scene every year, it will be interesting to see who takes home the top honours.
Two teams have won an equal number of times before – University of Birmingham and Imperial College London. The latter have won for the last two years, whilst the former have won two years in a row at the Apollo.
Watch Imperial College perform at The Bhangra Showdown here: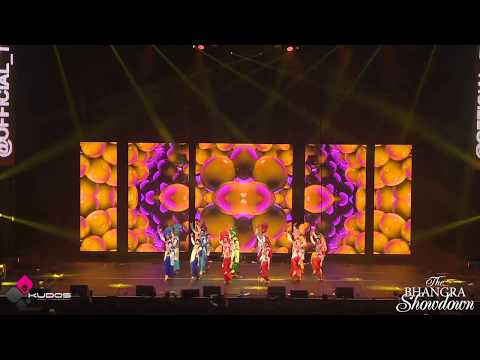 Pooja Sharma, from Imperial College, explains how:
"Naturally there is going to be a lot of pressure but we hope that the audience enjoy our hard work."
"The most challenging thing about doing TBS is balancing university work with Bhangra.
"Balancing 4th year engineering has been stressful. It's definitely something a lot of people don't realise – that the people they're watching are students who have put copious amounts of time into Bhangra but are also studying and doing other extracurricular as well."
With fierce competition between the universities, as well as performances being stepped up a notch, students and Bhangra fans alike are eager to see who will be the favourites to win The Bhangra Showdown 2017.
Kudos AV will be doing the production this year, so a high production value show can be expected. Last year, at NIA Birmingham, they stepped the production up a notch by having dancers emerge out of an original TATA truck amongst two split screens.
The show will be supporting two charities in 2017. The Mind Charity, which aims at providing better mental health, and the World Cancer Care Charitable Society.
Tickets for the 18th February 2017 show start at £26. For more details or to book tickets, visit the event page here.