All nine teams gave it their all and delivered high quality sets.
The Bhangra Showdown 2016 took Birmingham by storm on February 20, 2016 at the Barclaycard Arena.
In its ninth year, the biggest Bhangra competition in the world made its Midlands debut to an audience of around 4,000 people.
It hosted its biggest line up of Punjabi artists yet – including Desi Crew, Ammy Virk, Dilpreet Dhillon, Resham Anmol and Mankirt Aulakh.
For most of the artists, it was their first time performing in the UK. They were ecstatic at the response that they received.
The audience enjoyed tracks such as 'Zindabaad Yariyaan', 'Gallanmithiyaan', 'Jatt Di Yaari' and 'Gulaab'.
Organised by the Imperial College Punjabi Society, the competition was closer and tougher than ever, as all of the nine teams gave it their all and delivered high quality sets.
The teams competing included Aston University and University of Birmingham.
Also competing were four London universities – King's College, Imperial College, UCL and Brunel University.
University of Manchester, Nottingham University and Leicester University/De Montfort University also took to the stage and lit up the arena with their energy.
The judges, consisting of some of the most well reputed dancers in the UK Bhangra circuit, delivered their verdict right at the end, giving a nail biting climax to the show.
But even before they announced the winner, there was already a highly varied buzz on who would win. This was considered the toughest call to date in the competition's history!
The winners of the Bhangra Showdown 2016 were Imperial College London, who also won in 2015. This marked their third victory in the competition.
You can watch their performance here: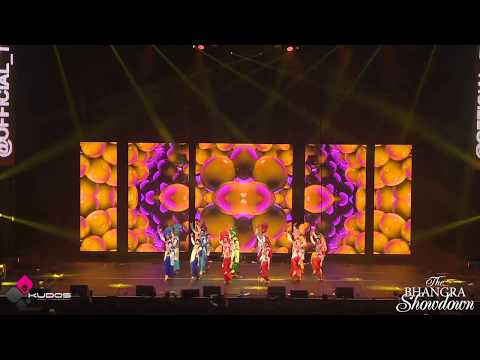 Second place went to University of Birmingham, who have consistently placed either first or second over the last few years.
You can also watch their performance here: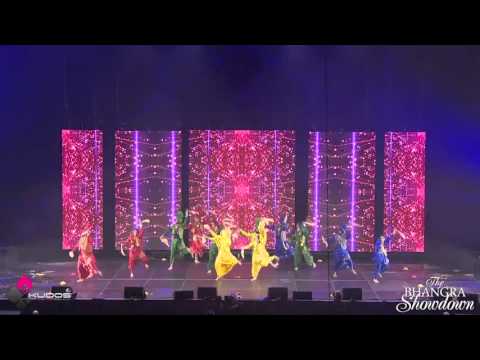 Third place went to Aston University who made a comeback to The Bhangra Showdown after placing third in 2014.
Audiences also enjoyed a live folk exhibition act from the well established West London based Bhangra group, Vasda Punjab.
There was also a unique performance from dhol artists, Drumline entertainment, with radio presenter Tommy Sandhu hosting the exciting evening.
The production value of the show was extremely high with Kudos AV as the mastermind of the vibrant sets.
An interesting Game of Thrones-meets-Bhangra theme was chosen for this year's introductory videos.
The audience were transported to Punjab, before each team emerged through a sliding screen, as if they were coming off a truck from Punjab.
The Bhangra Showdown, which is also a charity event, supported Khalsa Aid for its 2016 edition.
This is an international relief organisation that puts humanitarian efforts into saving the lives of thousands across the world in natural disasters as well as wars.
Congratulations to the winner and all the performers for an incredible and memorable evening at The Bhangra Showdown 2016!