"Indian classical dance is sustained by a profound philosophy"
Just imagine. Ghungroos jingling 'chan chan'. Perfect hand and feet coordination.
Dazzling traditional Indian outfits. And refined facial expressions.
Combined, these give us one of the finest forms of classical dancing: Kathak.
Have you ever imagined why Kathak dance was created? Or perhaps how it came to its form?
Well, imagine no further as DESIblitz retells the story of Kathak.
Origins of Kathak
Kathak dance originates from Northern India, and 'Kathak' itself derives from the Sanskrit word 'Katha', meaning story.
Kathakas were storytellers who travelled around India entertaining folk people with epic tales of gods and goddesses, like Mahabharata.
The art of Kathak dancing pays a significant tribute to Indian history and accentuates Indian culture.
Kathak actually dates back to 4th century BC where sculptures of Kathak dancers were engraved in written scripts and sculptures in ancient temples.
Priests would recite mythical stories using facial and hand gestures.
The Mughal Empire came about later and banished the dance in temples, as the belief of dance as a form of worship was not encouraged.
Moving into the Medieval period, Bhakti movement, a Hindu religious movement demonstrating devotion to Gods, was a prominent phase for Kathak Dance.
In the modern period, Kathak was used to create dramas and plays, and today we will see many Kathak interpretations in Indian cinema.
What is Kathak dance like?
Three main parts make up the style of Kathak dancing:
Nritta ~ the pure dance
Natya ~ authentic drama
Nritya ~ use of vivid facial expressions
Have you noticed, that when performed correctly, Kathak dance is an exceptionally powerful dance!
As you watch it, you are drawn towards the spiritual connection and the romantic aura.
When dancing to Kathak, one can perform subtle, slow movements as well as rapid rhythmic movement.
Kathak encompasses various gharanas, meaning 'house of dancing' and derives from the Hindi/Urdu term 'ghar' or house. This refers to different schools of Kathak.
As Kathak was being discovered it became well known in Lucknow, Jaipur, and later Banaras. Three significant gharanas came to be each with their own distinctive style.
Lucknow gharana (from the courts of Muslim Nawabs) uses gentle and elegant movement. Jaipur gharana (from the courts of the Rajput kings) focuses on spins and footwork movement. Banaras gharana (from the mid-1800's) emphasises originality and grace and playing of bayan, a Russian accordion.
Watch this performance of Lucknow style Kathak Dance here:
Have you ever wanted to learn Kathak? Perhaps knowing the dance sequence will help you visualise the basics.
Kathak dance follows this sequence:
Amad ~ the dramatic and eye-catching entrance of a dancer
Thaat ~ the gentle and elegant segment of dance
Tora, Tukra, and Paran ~ creative compositions of dance
Parhant ~ steps of soft rhythms
Tatkar ~ the footwork movement
All combined, you get a story created in the form of breathtaking dance.
Nita Ambani, chairperson and founder of Reliance Foundation, gives her insight to classical dancing:
"Indian classical dance is sustained by a profound philosophy. Form seeks to merge with the formless, motions seek to become a part of the motionless, and the dancing individual seeks to become one with the eternal dance of the cosmos."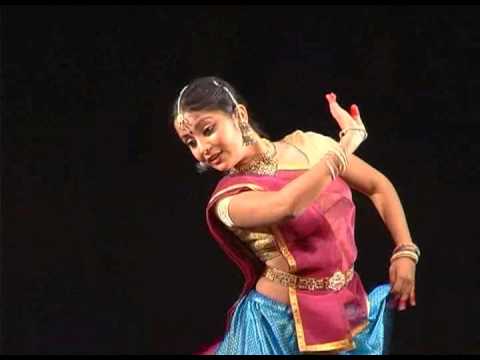 Over a thousand people have been practising this beautiful art we know as Kathak and includes various dancers of different origins.
Globally recognised Kathak dancers include Sunayana Hazarilal, Prerana Shrimala, Deepak Maharaj, Pandit Birju Mahraj Rani Karnaa.
Pandit Birju Mahraj, a descendant of a Mahraj family of Kathak dancers, gives his insight to classical dancing:
"Dance is nature. Listen to your heart, it dances with its own rhythm. The biggest thing that classical dance and music does to you is help attain balance between your mind and soul."
Ethnic Kathak Outfits
The costumes for Kathak dancers vary and are vibrant, colourful and magnificent.
Traditional Hindu outfits include lehengas (a tight-fitting blouse with a choli or a loose skirt), or sarees. A long dupatta or veil is worn and other times not.
Pishwas Anarkali suit, inspired by the Mughal community, became increasingly popular.
Let us not forget that men perform Kathak too! Traditional Hindu attire for men includes a dhoti with several pleats. And the Mughal style is a kurta paired with salwar pants.
For women to complete their look, gold or silver jewellery is a statement essential. These include rings, bangles, necklaces, earrings and a mang tikkas.
A complimentary waist belt, kamarbandh, and our favourite tinkling ghungroos help accent the dance! The men can wear ghungroos as well.
Bollywood Representations of Kathak
There are many Bollywood films that have embraced Kathak dance.
'Nimbooda Nimbooda' performed by Aishwarya Rai from Hum Dil de Chuke Sanam, displays the modern Kathak. 'Dola Re Dola', from Devdas combines modern and classical Kathak.
In today's era, Kathak dance is still highly recognised. It remains one of the traditional dances of Indian culture and of Bollywood.
However as the western flair takes over, less Bollywood movies showcase Kathak or classical dancing.
Back in the 1900s, classical dancing was in almost every film.
But that doesn't stop the industry from creating movies with a traditional touch.
Some Bollywood actresses that have wowed us with their classical dancing their talent include Madhubala, Jaya Prada, Meena Kumari, Hema Malini, Aishwarya Rai Bachchan, Madhuri Dixit, and more recently, Deepika Padukone.
Dancing Queen Madhuri Dixit rightfully mentions: "Western and other influences are going to be everywhere. They have always been there even in Bollywood from the beginning. But if you see the songs that are super hits, you will notice that they have an Indian touch."
The highlights of the film industry are always represented by traditions and Indian culture. After all, Bollywood isn't Bollywood without the Indian mojo, right?
Kathak dancing holds a special spot in Indian history and culture.
And we hope to see more of it in the coming times, especially in Indian cinemas.