Zayn "trashed the hotel room to bits smashing a lamp up against the wall."
Pillow Talk singer Zayn Malik and pop princess Taylor Swift finally release a steamy new music video to their collaboration 'I Don't Wanna Live Forever'.
The duo's single released in December 106. 'I Don't Wanna Live Forever' will be featured in Fifty Shades Darker, sequel to hit romance film Fifty Shades of Grey.
Both Zayn and the 'Shake it Off' singer Taylor Swift took to Twitter to share a teaser of their much-anticipated music video.
'I Don't Wanna Live Forever' features both singers in a London hotel.
Zayn looks slick dressed in black, matching singer Taylor Swift, who wears a black trenchcoat. Scenes ooze drama as shots include Zayn smashing objects such as a lamp, and Taylor dancing seductively on a hotel room bed.
The video certainly has all the components of a romantic movie with the rain, black car and London hotel setting.
Watch the full "I Don't Wanna Live Forever" Official New Music Video below: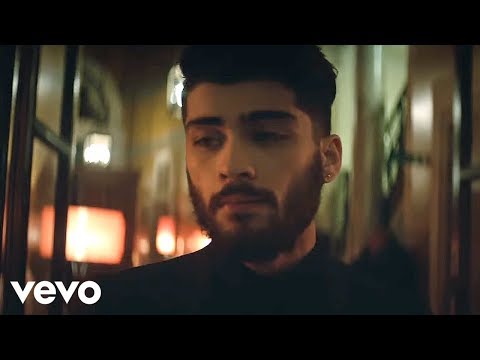 The haunting video is dark and destructive, successfully building anticipation for Fifty Shades Darker. Sexual tension is evident throughout and we only get a glimpse of Zayn and Taylor in the same shot together at the end of the video.
The collaborative single sounds great as their pop and RnB styles blend well.
Recent reports say both Zayn and Taylor damaged the £2,500-a-night hotel room while filming.
Zayn apparently "trashed the hotel room to bits, ripping apart pillows and smashing a lamp up against the wall."
Taylor reportedly:
"Lit the curtains on fire for her part. The smoke alarms were turned off on the nearby floors so that the building didn't have to be evacuated."
Fifty Shades Darker is the second instalment of the romantic trilogy, adapted from E.L James' best-selling novels.
The first film, Fifty Shades of Grey was a huge hit totalling over $500 million at the box office.
Zayn and Taylor's duet will be the main lead track on the Fifty Shades Darker soundtrack.
Other singers for the Fifty Shades Darker soundtrack include Nick Jonas, Miguel, Nicki Minaj, John Legend, Sia, Rita Ora and more.
Zayn's girlfriend Gigi Hadid shows her support by buying the single. Gigi tweets:
— Gigi Hadid (@GiGiHadid) December 9, 2016
Taylor Swift has not released any new music since her number one album 1989. However, she has not stopped songwriting as she recently wrote Little Big Town's new single 'Better Man'.
'I Don't Wanna Live Forever' is available on iTunes. Fifty Shades Darker will release in cinemas in February 2017.