"My WHY is the core of what motivates me in launching BeBollywood."
The highly talented British Asian dancer and choreographer Amun Bhachu is making all the right moves in the Kathak and dancing world
Bhachu is an accredited Kathak dancer who has co-founded a dance company by the name of BeBollywood with her cousin Sonal Bailey, a Bollywood dancer and choreographer.
BeBollywood will deliver vibrant performances at events, as well as offering classes, private one-two-ones and choreography in the UK.
Amun takes inspiration from being in the British Asian melting pot. She has honoured her Indian heritage and culture by utilising dance as a way to connect.
Bhachu has performed dances on several leading broadcast channels such as Zee TV, Sony TV, BBC and ITV.
Dance has a long history connected with Desi culture. However, many Desis will still restrict or look down upon this art form, especially as a professional career.
In an exclusive Q&A with DESIblitz.com, Amun Bhachu highlights her passion, struggles, along with BeBollywood and lots more:
How did you discover Dance?
Growing up in a Panjabi family – this was an experience in itself!
From the culture, music, dance and fun family gatherings, I always enjoyed dancing at family functions and outings.
I used to copy the dance moves I saw on TV. As a youngster, I remember video recording performances on TV, music videos and even followed the dance work out DVDs at such a young age.
Coming from a British Asian background and growing up in London, I was exposed to different cultures, which I wanted to absorb and learn about.
High school wasn't the best of my times – I experienced bullying and issues during the last two years of my secondary school education.
That's when I took an interest in drama class– I guess it was a way of expressing myself which developed further once I entered into the sixth form.
Here, I studied dance where I learnt other styles such as contemporary, belly dancing, hip-hop, street, bhangra, Bollywood and even tap.
During this time, I felt quite troubled from a relationship and my parents divorcing. I decided to no longer pursue drama but rather I threw myself into dance.
Dance has allowed me to express myself. From their onwards, I knew it was something I would be doing for a long time.
What drew you to Kathak Dance?
I did love attending the summer melas when I was younger. These events showcased dance, culture, music, arts and much more.
I was always so excited to watch the 'performance stage' and was fixated on a group kathak performance.
From the footwork to the fast spins, this beautiful, strong, yet elegant dance form caught my eye. At that point, I felt I needed to challenge myself in learning this traditional classical Indian dance form.
I started researching, making calls and I was impressed with the class at Bhavan in London.
It was taught by my Guruji (teacher), Shri Abhay Shankar Mishra – a leading expert in Kathak dance; who draws on his vast experience in all three 'gharanas' (Lucknow, Jaipur and Banaras Gharana).
The root word for Kathak is 'Katha,' meaning storytelling.
This North Indian classical dance form is about how one expresses themselves through emotional expression:
Nritya – dramatic expression.
Natya- rhythmic expression.
Nritta – purity through the use of compositions, footwork and spectacular spins
These elements are what captured my mind and drew me closer in wanting to learn more and grow as a dancer. It is an ever ongoing journey in my life that I feel blessed to be on.
What I especially admired and respected was the fundamentals of what came from learning this type of dance – discipline, determination, focus, self-awareness and a true passion for doing what I love and enjoy – self-fulfilment.
"Little did I know after joining an open class I would be there for 9 years, training 3 times a week."
In June 2018 I performed my solo debut, Rang Manch Pravesh, with live music and my guruji who moved back to India 2 years ago.
This was the most precious time in my life – I spent a lot of time training via Skype and also travelled to India for intense training.
The performance in London was a milestone moment and an unforgettable experience.
I am truly blessed for the opportunity to teach this beautiful dance form to others, with the support of Kakoli Shankar Mishra. I can only thank my Guruji for his teachings, blessings and support.
Watch Amun Bhachu's Kathak Rang Manch Pravesh here: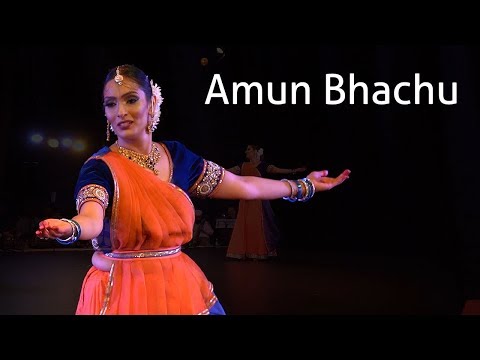 How did you get involved with Bollywood Dance?
When I was 15, I joined a Bollywood dance group that my cousin had also auditioned for.
Whilst being a part of this group, I met other like-minded dancers, who became my dance family.
I soon realised that my confidence grew further, my fitness developed, my dance coordination improved and I felt a sense of joy.
Having the opportunity to perform in the UK and abroad good – my favourite being the Ivory Coast.
"I performed at various events and shows, for channels such as the BBC, ITV, ZEE TV and Sony TV."
In addition to this, I worked at an entertainment company choreographing, teaching and performing. Alongside this, my cousin and I managed our own dance bookings.
I have to admit, I loved learning new things and was determined to continue my dance hobby alongside my part-time job, modelling and a degree in Business Management.
Instead of living out for university and partying, honestly, I preferred to perform at a gig or rehearse with my cousin!
Also, I have always admired Madhuri Dixit as a Bollywood dancer. My favourite tracks of Madhuri when growing up included:
'Ek Do Teen' – Tezaab (1988)
'Key Sara Sara' – Pukar (2000)
 'Choli Ke Peeche' – Khalnayak (1993)
 'The Dance of Envy' – Dil To Pagal Hai (1997)
'Aja Nachle' – Aja Nachle (2007)
Can you tell us more about the BeBollywood lanch?
After more than 15 years of our unique dance experience together, myself and Sonal Bailey are soon to launch a new Bollywood Dance Company – BeBollywood.
We will be starting with classes in East London and further expanding afield as we grow.
We have a special bond in that we are cousins and we want to share our experience and have others be part of our journey and vision.
"My WHY is the core of what motivates me in launching BeBollywood."
Although I enjoyed learning new dance forms, for me it was more than that – it was a way to escape and help express myself when I was going through negative experiences.
It was like and still feels like meditation – it reduced my stress and pain and increased my well-being and happiness. Nothing else can compare to how it makes you feel inside.
"My sense of purpose is connected to people and being able to inspire others through dance is my aim."
To encourage others to be the best version of themselves in an authentic and humble way.
Whether you want to learn dance for fun, fitness, to escape a busy lifestyle, to improve your dance skill or would like to see us perform in action, it's such a rewarding feeling inside to see others smile because of it.
Additionally, my dear friends and family including my cousin Sonal are also motivators. They've seen my journey, struggles, drive and our passion to live life the way I want to.
BeBollywood will be able to provide a multitude of dance services including:
Choreography – One to one, couples first dance, group family and friend dances.
Performance – For all type of events and special occasions including bespoke performance requested by our clients.
Classes – For children and adults – launching soon in East London / Be Bollywood experience days / Workshops.
Watch 'Le Gayi Le Gayi' Dance Cover by BeBollywood Dancers here: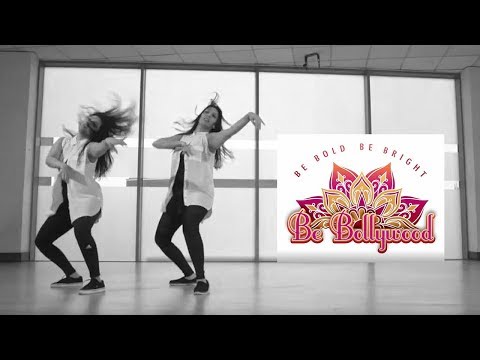 What advice do you have for aspiring dancers?
As my Guruji once said to me:
"Always remain humble, authentic and true to yourself during the process of your journey as a dancer."
It is so important to be yourself, to be self-aware, so you can become the best version of yourself.
This will shine through when you dance. Most importantly, represent and learn your chosen dance form in the best possible way.
If you choose to absorb something half-heartedly this will only restrict your progress and limit your capabilities.
Never give up when things get tough, challenge yourself, focus and be consistent in your training
Also, keep learning in order to grow as a dancer and uplift your dance skill level.
Take care of your body, health and mind – these attributes will contribute massively to the goal you want to achieve.
Besides her own dance, Amun enjoys watching her Guruji perform on stage or even showing a short dance composition during dance class.
She also admires Kathak peers who are senior to her.
Ibteda is a piece she remembers from her early years of learning.
According to Bhachu, it was a technical fast pace dance composition, beautifully complemented by the dance costume – Angrakha, Kathak bells (100 on each ankle) and the lighting.
Amun would visualise that one day she would perform the same piece and that is exactly what happened.
It seems there is a lot positive going on for Amun Bhachu, both on the dance front and with the launch of BeBollywood.
The website launch for the dance company is set for February 2019. All classes and services will be available from their onwards.
Meanwhile, you can follow BeBollywood on Facebook, Instagram, and YouTube.