"I shared the video on Facebook and it was hugely appreciated."
Facebook has jumped on the YouTube money bandwagon by paying $2,000 (£1,360) to a 6-year-old chef to acquire the rights to his mango ice cream recipe.
Nihal Raj, or Kicha, is an up and coming YouTube sensation.
His channel, 'KichaTube', is where the magic happens. He makes amazing videos in order to showcase his cooking skills, but also teaches kids how to cook.
With his mango ice cream recipe, the young chef has reportedly earned the lucrative sum 'from a casting company of Facebook for acquiring rights for his Mickey Mouse Mango ice cream' video.'
His father Rajagopal V. Krishnan, an advertising professional, says: "To my astonishment I received a mail from a casting company for Facebook, asking whether we could give them the rights for Kicha's video."
Reports suggest it is a non-exclusive agreement, which means Kicha can continue to produce his cooking videos for his channel.
Watch him make the mango ice cream here: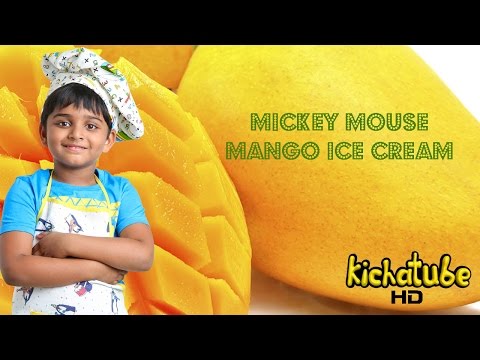 Kicha's journey of stardom began when he helped his mother in the kitchen by making popsicles as a 5-year-old.
His father took this opportunity and filmed Kicha on his mobile phone.
Rajagopal says: "I shared the video on Facebook and it was hugely appreciated."
The 'KichaTube' channel was, as a result, born in January 2015 and has more than 10 videos uploaded.
His other recipes include tender coconut payasam, orange jelly, jam cookies and a microwave mug cake.
Kicha's mother, Ruby, is a home baker. Kicha would often watch her cooking and baking in the kitchen, thus developing a huge interest.
His mother designs KichaTube's recipes. She pays special attention to keep them simple, so that young children can follow them.
Rajagopal says: "For our wedding anniversary, Kicha, along with Chef JP of Le Meridien, made us a pizza.
"And for his birthday we had a 'chef/kitchen' themed party at Kochi Marriott.
"He is curious about food and any time we eat out, he'd go into the kitchen to meet the chef with his questions."
He adds: "He is different from kids his age. Even this Facebook thing, he knows what is happening but he isn't overexcited.
KichTube's main goal is to get young children interested in cooking and food.
These simple recipes paired with Kicha's enthusiasm will no doubt turn him into one of YouTube's next biggest stars!