"Thank you for that story, because my brother's gay and now we can talk about it"
Britain's TV soaps such as Coronation Street, Eastenders, Emmerdale, and Hollyoaks have brought with them some of our favourite Desi families over the years.
The families have brought with them South Asian culture, giving the viewers a glimpse into fun and interesting traditions as well as addressing the taboos.
They have given us some of the most memorable and important storylines in soap history, bringing to light social issues like racism, LGBTQ+ issues, religion and more.
We give our top 5 Desi families currently taking our screens by storm.
The Sharmas: Emmerdale
In 2009, Emmerdale introduced a Desi family to the village, the Sharmas. The introduction would see the beginning of the soap's much-needed diversity. Though not a typical desi family, they stray away from Desi culture which helps avoid stereotypes and integrate into the village like a normal British family.
The first members to arrive were Jai (Chris Bisson), Nikhil (Rik Makarem) and Priya (Effie Woods from 2009-2010 and Fiona Wade 2011-present) Sharma, in September 2009 who opened a sweet factory in Emmerdale village.
Rishi and Georgia, the parents, would be introduced 2 years later.
Nikhil marries Gennie Walker, played by Sian Reese-Williams, and they have a daughter, Molly. However, Nikhil becomes a widower when Gennie is murdered by Cameron Murray (Dominic Power).
He eventually leaves Emmerdale for Canada with his daughter by his side. He would return again for a short stint in September 2015 but would depart not long after in February 2016.
Jai, on the other hand, would become involved in a toxic custody battle after discovering Rachel Breckle (Gemma Oaten) would have his baby after a one-night stand which took place during his marriage with Charity Tate (Emma Atkins).
Jai and Charity would divorce some time after.
Priya took on a tough storyline when she became pregnant with David Metcalfe's (Matthew Wolfenden) child before he split up with her. She would skip her meals and end up dangerously developing anorexia whilst pregnant.
Much more drama would unfold for the family in recent years such as Jai's cocaine addiction and Priya's affair with Pete Barton (Anthony Quinlan).
The Alahans: Coronation Street
Dev Alahan (Jimmi Harkishin) first joined Coronation Street in 1999. A little stereotypical, Dev is the owner of a convenience store.
The character is well-known for his relationships with several women in the soap such as Geena Gregory (Jennifer James), Debs Brownlow (Gabrielle Glaister), and Tracey Barlow (Kate Ford).
However, his most memorable relationships were with Sunita Parekh (Shobna Gulati), who arrived in Weatherfield in 2001, and Maya Sharma (Sasha Behar), who joined two years later.
Maya began a relationship with Dev in 2004 and she became increasingly jealous of Sunita whom Dev spent a lot of time with, leading into a relationship.
"Mad Maya" would eventually pose as Sunita and marry illegal immigrants. This leads to the arrests of Dev and Sunita on their wedding day.
Maya gets arrested when Dev is released and discovers the truth. Upon her release, Maya sets fire to all of Dev's shops except one and holds Sunita hostage.
She lures Dev into the unharmed shop and sets it on fire. Eventually, Dev and Sunita are married.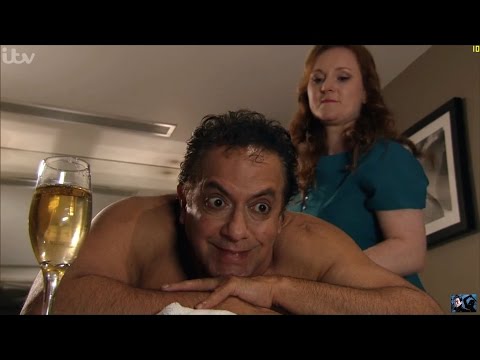 Dev is the father to Amber (from a previous relationship) and twins Asha and Aadi (with Sunita). Sunita divorces Dev and Gulati leaves the soap in 2006.
Sunita would return in 2009 in her last run with the soap. In 2013, she succumbs to her injuries from a fire caused by Karl Munroe (John Mitchie) with whom she was having an affair with.
Karl tampers with her oxygen tube resulting in the character's death.
Dev and the twins would be the only three Desi characters left on the soap until the arrival of the soap's first Pakistani family, the Nazirs.
The Alahans have definitely given British audiences a taste of Desi culture most notably with a flamboyant wedding. Sometime after Sunita's death, Dev has remained a quiet member of Corrie has given audiences some humorous moments.
The Maaliks: Hollyoaks
The most recent Asian family introduced to the soap world is the Maalik family. The first Muslim family in the soap, they break cultural stereotypes as they are portrayed as relaxed and liberal. Gradually, each member would arrive and immerse themselves into the drama.
Yasmine Maalik (Haeisha Mistry), the youngest and loudest member of the clan, made her debut in the Spring of 2017. Involved in a cyberbullying storyline, Yasmine blogged about established character, Peri Lomax's (Ruby O'Donnell) family issues.
Her main storyline follows the character dealing with heart problems and saw her seeking a heart donor. Misbah (Harvey Virdi), Yasmine's mother, was introduced shortly after.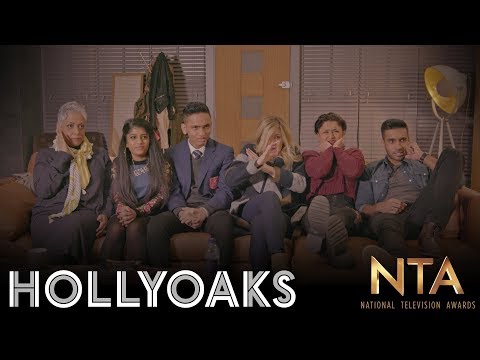 Misbah's eldest daughter, Farrah (Krupa Pattani) would appear in Summer. Farrah is a psychologist who counsels Scott Drinkwell (Ross Adams) after his suicide attempt.
She is a lesbian and begins a relationship with Kim Butterfield, much to her mother's dismay but she soon accepts them as a couple.
Hollyoaks Producer, Bryan Kirkwood, told Digital Spy:
"We wondered whether to start with the 'coming out' story, but then we decided not to because it had been done before – told very well on EastEnders."
"We thought after that, why not have a modern Muslim family who have decided to accept their daughter?"
Next is Imran. Misbah's only son, who arrived in Hollyoaks in September. In January, Misbah chose to save Yasmine during a car crash stunt over Imran. He managed to escape but feeling betrayed, he began to abuse his mother.
Sami Maalik (Rishi Nair) came two days after Imran. He is the step-son of Misbah and the elder half-brother to Farrah, Imran, and Yasmine from their father's previous marriage. He is a lawyer who is out to prove his father's innocence for a crime he didn't commit.
Tackling some important issues like homosexuality within South Asian families and abuse, this family is bound to leave their mark on the village.
The Nazirs: Coronation Street
Coronation Street saw their first Pakistani family, slowly making their way to Weatherfield in late 2013.  A popular family, their involvement in the soap would address some South Asian taboos such as alcohol, relationships, pre-marital sex, LGBT+, adultery and more.
First introduced was Kal (Jimi Mistry), looking to open a gym with his friend Gary Windass (Mikey North).
Other members of the family include Kal's daughter, Alya (Sair Khan) and son, Zeedan (Qasim Akhtar), and his parents Sharif (Marc Anwar) and Yasmeen (Shelley King).
Kal was killed trying to save his fiancée, Leanne Battersby, in a fire started by Tracey Barlow.
Yasmeen's friend, Sonia began living with the Nazirs after her husband kicked her out. Yasmeen discovers Sharif's affair with Sonia which resulted in Sharif being publicly humiliated by his wife. He quickly left.
Alya's first storyline involved her relationship with her father's friend, Gary. This ended after she began drinking to deal with Kal's death and had a one night stand with Jason Grimshaw (Ryan Thomas).
She begins working in the underwear factory, Underworld and then becomes the subject of racism by her clients.
Following on from this, Zeedan's marriage to Rana Habeeb (Bhavna Limbachia) fails due to Rana's lesbian affair with Kate Connor.
They put together the soap's second Desi wedding but this time, a small religious ceremony with Zeedan and Rana.
Rana is from a strict conservative family who don't deal with her sexuality very well, although she does have her brother's full support.
With the family being well received by audiences, the Nazirs are bound to keep your eyes glued to the telly in years to come!
The Masoods: Eastenders
Without a doubt, the Masoods are the most loved of the Desi families of British soaps. Though they may be a little stereotypical at times, they are a fun family, but they do have their rocky moments like any other family.
The Masoods moved to Albert Square in 2007 with the hilarious duo of Masood Ahmed (Nitin Ganatra) and Zainab (Nina Wadiya). With them came their son, Tamwar (Himesh Patel) and daughter, Shabnam (Zahra Ahmadi).
Eventually, the eldest son Syed (Marc Elliot) joined the soap. He probably had the most talked about storyline of the bunch.
Zainab gives birth to her and Masood's third son in 2010, whilst Zainab was in her mid-40s causing some scares.
Syed's sexuality and affair with Christian Clarke (John Partridge) had to be the family's biggest storyline. A sensitive topic amongst Muslims which garnered praise from critics and viewers.
His parents initially disown him but they soon come round.
Ganatra told Radio Times:
"I was on Shaftesbury Avenue and a woman in a hijab came up to me and said, 'Thank you for that story, because my brother's gay and now we can talk about it'."
Zainab divorces Masood shortly after Kamil's birth. She then marries Yusef Khan (Ace Bhatti) which involves Zainab in a domestic abuse storyline.
Shabnam (now recast as Rakhee Thakrar) gave audiences a five-star performance in her storyline involving the stillbirth of her and Kush Kazemi's (Davood Ghadami) son. Eastenders teamed with the stillbirth charity, Sands, in order to portray the storyline accurately.
The family continues to grace our screens with Masood bringing his uncle Arshad (Madhav Sharma) and aunt Mariam (Indira Joshi) who set up a foster home in Albert Square.
With plenty of relatives, we are sure the Masood family will stick around and continue to bring the spice to Albert Square.
So, there you have it, these five Desi families have certainly made an impression on viewers of these very popular British soaps, and have done it in Desi style by adding their own spin to the ongoing storylines.