"There were no shows that employed Indian actors."
British Asian comedy shows are well-known for adding a desi twist to the traditional dry and sarcastic
humour.
A combination of wittiness, sarcasm, irony and the subversion of stereotypes characterises many British Asian
comedy shows.
British Asian comedy provides an outlet to express common experiences within UK South Asian communities via a comedic lens.
The shows touch on South Asian norms, racism, difficulties of fitting into British life and South Asian family life.
For decades, comedy has provided a communal space for British South Asians.
When we think of more contemporary British Asian comedy shows, the likes of Goodness Gracious Me (2012) and Citizen Khan (2012) come to mind.
However, British Asian comedy shows have not always been as ethnically inclusive as these shows.
We will be looking at the history and progression of British Asian comedy shows from the late 1960s and onwards.
Immigration and The Changing Content of British Comedy Shows
Laughing with someone, as opposed to laughing at someone are two completely different things. Much of the earlier British comedy shows, starring South Asians, adopted the latter approach.
A key aspect of British comedy centres around the use of cultural markers and commenting on them sarcastically.
In the 1960s and 1970s, the concept of British social class was a central topic in British comedy shows.
However, social class was not the only cultural marker for British comedy shows. Given the rise of post-War immigration, xenophobic content became a key factor of some British Asian comedy shows.
By the late 1960s, anti-immigration messages were very much in full swing amongst political groups and politicians.
Many British people adopted similar views as Enoch Powell and tried to defend an exclusive form of Britishness via racism.
On April 20, 1968, Enoch Powell made his famous Rivers of Blood speech where he expressed his dislike for mass immigration. This was concerning the mass exodus and expulsion of East African Asians from Kenya and Uganda.
He stated how immigration was damaging the make-up of Britain. In his famous speech, he emphasised the impact on immigration:
"It is like watching a nation busily engaged in heaping up its own funeral pyre."
Earlier British Asian comedy shows drew on white anxieties surrounding immigration ruining the makeup of Britain.
Some of the comedy shows from this era used deliberate racist slurs and stereotypes – all in the name of "comedy."
Watch Rivers of Blood speech here: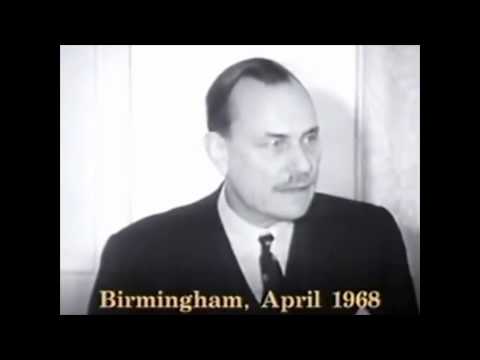 Blackface and Clumsy Race-Based Humour
Some of the earlier British Asian comedy shows included the use of the blackface and humour surrounding immigration.
A prime example of this earlier clumsy race-based humour is the ITV sitcom, Curry & Chips (1969).
Curry & Chips centred around the workers at a cheap novelty goods factory. It particularly followed the challenges white workers faced when working with non-white colleagues.
The show starred white British actor, Spike Milligan (Kevin O'Grady). He had a blackface to imitate a man of Pakistani heritage.
Blackface has been a common form of racist theatrical make-up for centuries. It is when a white actor blackens their face to imitate a black or South Asian stereotype character.
Curry & Chips contained many scenes of white British workers outrightly disliking non-white workers.
Writer, Johnny Speight, has claimed that the show aimed to use comedy in highlighting the futility of racism.
Yet, in practice, the show did more harm than good and blatantly endorsed racial prejudice. This is not just with the blackface, but also through its use of racial taunts, such as "Paki Paddy", "Wog" and "Coon".
Curry & Chips was extremely patronising and placed South Asian immigrants at the receiving end of the joke. In one particular scene, a character expresses a dialogue, with a racial undertone:
"If they sent all the wogs back home we would have an extra hour of daylight."
Curry & Chips was very much a product of the 1960s British political climate. Looking back, it is difficult to comprehend how this blatantly racist content was even allowed on TV.
Historian Brett Bebber sharing her thoughts on Curry & Chips links it back to ethnic appropriations from nations that the British had previously ruled:
"Like other sitcoms during this era in British television, it capitalised on extant anxieties about the increasing migration of formerly colonised subjects to Britain."
Rather than trying to combat the pre-existing anxieties surrounding immigration, the show actively endorsed it.
At multiple times in the show, white colleagues assumed Milligan's character was from India and that he should go back there. This is a common racial stereotype of South Asians that viewers got to see in British comedy shows.
Many earlier comedies grouped all South Asians into one bracket, just because they were brown.
While the show appealed to some, overall, the reaction was wholly negative. The shocked reaction from viewers led to the Independent Television Authority cancelling the show after just six episodes.
Watch some great moments from Curry & Chips here: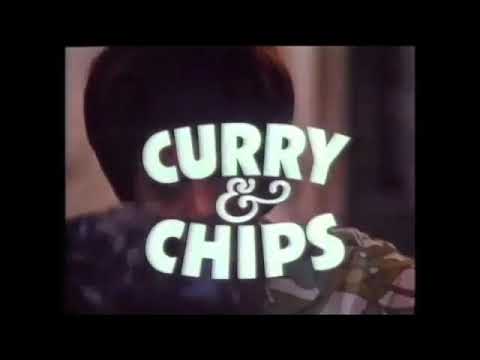 Questionable Content from the Early 1970s
Curry & Chips was certainly not in isolation with its offensive content. Discriminative racial content also carried on into the early 1970s.
However, South Asians were not the only minority group targeted.
There were also many British comedy sitcoms, which included blatant race-based humour towards West Indian immigrants. This was particularly evident in ITV's Love Thy Neighbour (1972).
Just like Curry & Chips, BBC sitcom, It Ain't Half Hot Mum (1974) also contains the use of the blackface. The show is no longer allowed to be aired as a result of its racist content.
It Ain't Half Hot Mum was set during the last months of the Second World War. It followed the misadventures of the Royal Artillery concert party in India.
The show portrayed different British officers but also contained some Indian characters working for the same Army. These include being Bangladeshi actor, Dino Shafeek, playing Char Wallah Muhammad.
Pakistani actor, Barbar Bhatti, is another example, portraying Punkah Wallah Rumzan. Though, the main Indian character, Bearer Rangi Ram, was played by white British actor Michael Bates.
Bates wore a turban, which was secured by a snake belt. He had also blackened his face to imitate an Indian person. In 2003, one of the show's writers, Jimmy Perry, exclusively told The Guardian:
"It is, without doubt, the funniest series that David Croft and I ever wrote. Of course, it is also the show we're not allowed to talk about any more."
Unlike Curry & Chips, It Ain't Half Hot Mum ran for 8 seasons and has received a more varied reaction. Many believe the show is not racist but just a reflection of the time it was written.
In the book, You Have Been Watching…The Autobiography of David Croft (2004), the writer justifies his decision of casting a white actor to play an Indian character:
"The first problem was the complete dearth of experienced Asian actors. There were no shows that employed Indian actors.
"There was no fundamental background of shows in which they could learn the trade [and] there was no one who could deal with a leading comedy part."
He further affirmed:
"Michael Bates, who had been born in India, served with the Gurkhas during the war and spoke the language.
"He had been more or less raised by a bearer like Randi. Michael was ideal for the part of the bearer."
Despite Croft's justification, some feel employing a white actor to imitate an Indian person is extremely discriminative. Some of the lines further prove why it is in BBC's draw of never to be aired again shows.
At moments, Bates' character refers to himself as "us British" or "we British", while the other Indian characters do not.
Bates refers to Indian's as "ignorant coolies" and "damn natives." It is as if Bates did not believe he was Indian. When Shafeek's character mentions how the British will leave India after the war, Bates' character says:
"If we British leave India it will be a disaster what will happen to you natives how will you earn your living."
This line, from a supposed Indian character, reinforces the idea that the British were superior to Indians and that they needed Britain.
Watch a memorable scene from It Ain't Half Hot Mum here: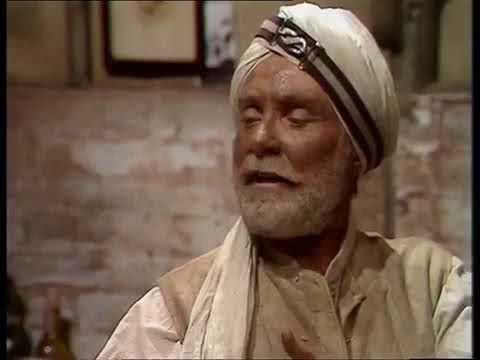 Stereotypical Representation
British Asian comedy shows from the late 1970s moved slowly away from the use of the shocking blackface. However, this did not mean South Asians were clear as the source for British comedy shows.
Much of the late British Asian comedy shows from the 1970s used offensive stereotypical stock Indian and Pakistani characters.
As the 1970s progressed, West Indians were very much taking control of their comedy scene positively.
By the late 1970s, Black immigrants were using comedy to express their experiences of living in Britain. This includes all-black casted shows such as The Fosters (1976).
On the other hand, South Asians were still very much placed as the "butt of the joke" across British comedy shows. A prime example of this was ITV sitcom Mind Your Language (1977).
The show followed an English class, highlighting the difficulties of foreigners learning the language, in a supposedly humorous way.
The students in the show were portrayed as intellectually inferior foreigners with stereotypical accents, who struggled to speak English correctly.
It particularly showed scenes of stereotypical rival Pakistani and Indian characters such as Ali Nadeem (Dino Shafeek) and Ranjeet Singh (Albert Moses).
The show contained crude racist stereotypes, not just of Pakistanis and Indians, but also of French, Italian and Chinese individuals.
The show also starred Barry Evans, who played English teacher, Jeremy Brown.
In a documentary titled, Lenny Henry's Race Through Comedy (2019), British Indian comedian, Paul Chowdhry, was somewhat critical of it:
"Not understanding or being able to speak English was the only joke they [Mind Your Language] had."
South Asians, along with other foreigners, were placed as the centre of the comedy. Even as late as the 1970s, the British comedy scene portrayed South Asians as "the other."
Mind Your Language uses the perceived inability of South Asians to integrate into British society as a source of humour.
Watch a hilarious Q&A session from Mind Your Language here: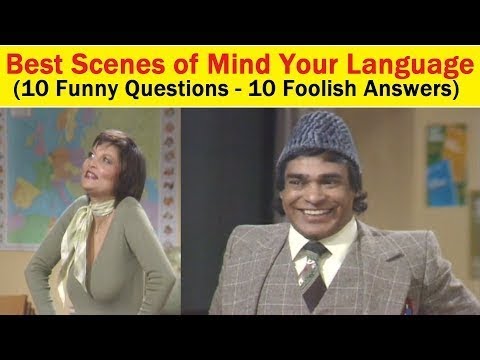 The Beginnings of Change
The 1980s signalled the start of a positive multicultural representation on British television.
Following the triumphs of Black British comedy, there began to be more awareness with the lack of brown faces on television.
Many had acknowledged the racist comedy shows from the previous decade. Academic, Tahir Abbas, point outs why Mind Your Language came to an end by 1985:
"The show was pulled from the airwaves because of the emergence of a 'politically correct' movement that encouraged the idea that the show somehow played on racial and ethnic stereotypes."
As the 1980s progressed, South Asians were starting to make moves within the British Asian television comedy scene.
Channel 4 released their first Asian comedy sitcom, Tandoori Nights (1985). Written by Indian born writer Farrukh Dhondy, Tandoori Nights followed the story of two rival restaurants.
The show incorporates many Asian stereotypes in a comedic manner. The show features Tariq Yunus (Alaudin), Rita Wolf (Asha) and Zohra Sehgal (Gran).
However, the lead actor is Saeed Jaffrey who plays Jimmy Sharma, the owner of the Jewel in the Crown. The late British Indian actor, Jaffrey, had appeared in many British Asian movies and shows.
Robert Butler from the Independent described Jaffrey in high esteem, writing:
"Whenever directors are casting a voluble, likeable Asian character, their first choice is Saeed Jaffrey."
He was considered to be one of the highest-profile British Asian actors during the 1980s.
Alongside Tandoori Nights, he also had major roles in the television drama, The Jewel in the Crown (1984) and film My Beautiful Launderette (1985).
While Tandoori Nights was popular and ran for two series, it was only the beginning of positive British Asian comedy on television.
Watch the Trailer for Tandoori Nights here: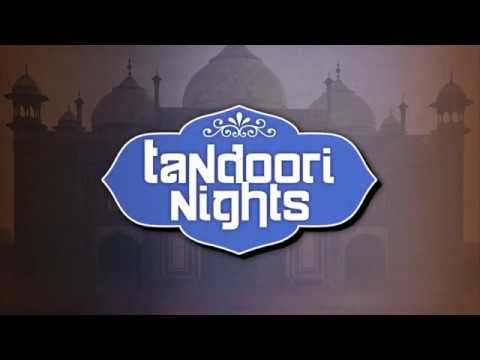 The Golden Age for British Asian Comedy
The 1970s has often been coined as the "golden age" of British comedy shows. It was the era that set the centre stage for the British comedy shows we watch in the twenty-first century.
Despite this, British Asian comedy's "Golden Age" did not come until the 1990s.
Much of the earlier shows were full of stereotypical Indians and Pakistanis as "the butt of white script writer's jokes."
However, by the 1990s Asian comics themselves began writing, producing and representing the Asian community on television.
In 1991, the BBC broadcasted their first sketch show, The Real McCoy, which featured a primarily Black and Asian cast.
The show was groundbreaking, especially by bringing a Black and Asian perspective to British television via multiple sketches.
The iconic show starred Robbie Gee, Llewella Gideon, Curtis Walker, and Eddie Nestor, Meera Syal, Sanjeev Bhaskar and Kulvinder Ghir.
Watch a funny Blind Date sketch from The Real McCoy here: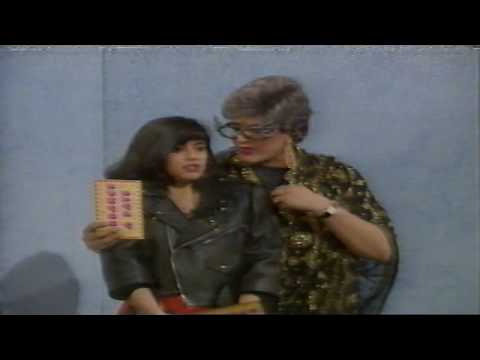 As the 1990s progressed, British Asian comedy excelled as an entity of its own for the first time.
British Asian comedy came into a right of its own with the release of BBC's all-Asian sketch show, Goodness Gracious Me. The show starred Sanjeev Bhaskar, Meera Syal, Kulvinder Ghir and Nina Wadia.
It followed British Asian culture and the difficulties of integrating into modern UK life through a range of sketches.
Historian Marie Gillespie, in her article, From Comic Asians to Asian Comics: 'Goodness Gracious Me, British Television Comedy and Representations of Ethnicity,' asserts:
"Goodness Gracious Me has come to occupy a central position in British popular culture as the series which broke boundaries in British 'race' relations, in terms of their relationship and representation of the Asian community."
The producers used the sarcasm of British humour, yet applied an Asian twist, subsequently creating a distinct British Asian comedy.
Many theories of comedy claim that jokes trade on insider knowledge, creating a social intimacy. This is one of the reasons why Goodness Gracious Me was so popular.
A key comic feature of Goodness Gracious Me was the subversion of South Asian stereotypes and encounters with British people.
The British practice of "Going for an Indian" to mispronouncing names to tokenistic attempts at multiculturalism are all reversed.
Gillespie, writing on the producers' motives behind the show, said:
"They wanted to bring together a pool of high quality British Asian talent to produce a show that would transcend the Asian ethnic label and have wide crossover appeal."
Rather than South Asians being made fun of by white scriptwriters, the show gave British South Asians a voice. A voice with which they could expose white racism and South Asian stereotypical figures.
Goodness Gracious Me was the first British Asian comedy show to enter mainstream television and occupy a primetime television slot.
The show's sketches are timeless, particularly with them being applicable and humorous to future generations as well.
It was the first show to set a positive standard for British Asian comedy.
Watch a Famous Sketch from Goodness Gracious Me here: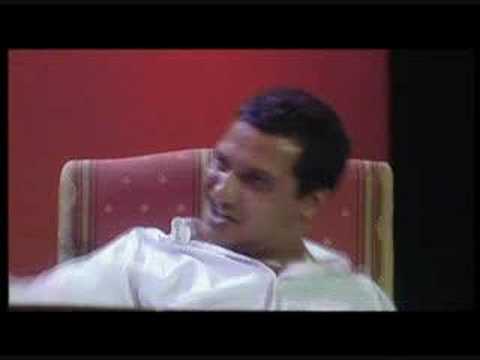 Paving the Way
Comedian Lenny Henry speaks very highly of Goodness Gracious Me star, Meera Syal, in his documentary saying:
"You set the bar high, you revolutionised British Asian representation."
Goodness Gracious Me was the first show, which provided British Asians with an agency. They were not the victims of the joke, but rather the ones carving their own reality. This standard of British Asian comedy on television was carried on in the 2000s.
One of the biggest British Asian comedy shows of the 2000 decade was The Kumar's at No 42 (2001). The show stars Goodness Gracious Me actors Sanjeev Bhaskar and Meera Syal.
It followed a fictional British Indian family, which included parents, Madhuri (Indira Joshi) and Ashwin Kumar (Vincent Ebrahim), their son Sanjeev (Sanjeev Bhaskar) and his grandmother, Sushil 'Ummi' Kumar (Meera Syal)
It was sort of a cross between a sitcom and a talk show. Sanjeev's talk show located at the back of his family home was the main focus.
The show followed Sanjeev's interviews with celebrities, as well as scripted scenes between the family.
The Kumars at No. 42 running for 7 seasons was hugely popular worldwide amongst both white and non-white audiences.
In Lenny Henry's documentary, when asked how the idea of the show came about, Syal stated:
"Sanjeev had come up with the idea, as he had brought a girlfriend home and his mother had taken the girl to the side and said 'please be gentle with him he does not take disappointment very well'."
She continued, mentioning:
"Sanjeev then had the thought what would it be like if he brought someone famous home to meet his mum and dad and then he thought they would be exactly the same.
"My dad would really ask Tom Hanks how much he earned."
Syal conveyed that the idea for the show sparked from there.
Talk shows are usually pre-prepared, however, The Kumars at No. 42 was an original take on a talk show.
The cast would only prepare the sitcom segments; however, the celebrity guests were left in the dark about the interview. Talking about this further in the Lenny Henry documentary, Syal reveals:
"We had sets of questions in our minds that we would ask, but the rule was that we never met the guests before they walked through the door, so we were absolutely sticking to the truth that you have come into our home.
"It was that embrace of the Indian family unit which made it okay for people to come on."
Furthermore, Syal's character was at times seductive, deliberately going against the stereotypical submissive older Indian woman.
The popularity of the show allowed an Indian family to be on mainstream television in a positive manner. Much of the earlier British Asian comedies had white lead actors in charge of the jokes.
The Kumars at No. 42 allowed Asians to take control of their narrative and be the ones making the gags.
Watch a humorous Punjabi scene from The Kumars at No. 42 here: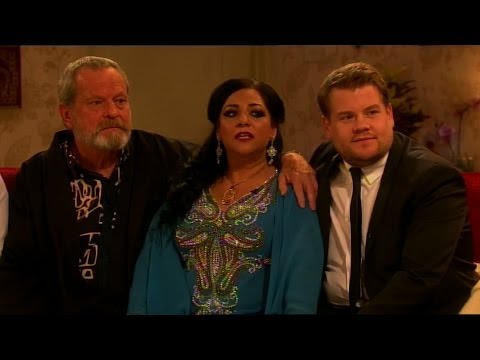 Consolidating on Mainstream Television
Following the success of the early 2000s, British Asian comedy has further cemented its place on mainstream television.
Alongside Goodness Gracious Me, Citizen Khan is probably one of the most well-known British Asian comedy shows.
Citizen Khan follows a British Pakistani family's life in Sparkhill, Birmingham.
The main characters of the show include Mr Khan (Adil Ray), Mrs Razia Khan (Shobu Kapoor), Alia Khan (Bhavna Limbachia), Shazia Khan (Maya Sondhi) and Amjad Khan (Abdullah Afzal).
The show has been hugely popular not just in appealing to British Pakistanis, but a wide multicultural audience.
However, after the release of the first episode, the BBC and Ofcom received complaints about the shows ridiculing of faith.
In an interview with the BBC, writer and star, Ray, expressed his intentions for the show:
"Growing up in a Muslim family in the 1970s and 80s I rarely saw families like ours on TV.
"So, I'm pleased to be able to put that right and share a bit of my culture with a wide audience."
During an interview with The Guardian in 2013, Ray explains how his harmless character is building bridges between people of different backgrounds:
"What I've intended to do with Citizen Khan is a good thing – to make Mr Khan a good character, to make him universal and a communication between different communities."
Following the 9/11 and 7/7 terror attacks, the presence of British Muslims in the United Kingdom has become extremely racialised.
Citizen Khan breaks these assumptions and has allowed a British Pakistani family to be on mainstream television in a positive manner.
Watch an Amusing Scene from Citizen Khan here:
There have been many British Asian comedy shows, aired on BBC Three, produced by stand-up comedians such as Guz Khan.
Guz Khan stars in the comedy-drama Man Like Mobeen (2017). The series follows the life of Mobeen (Guz Khan), an ex-drug dealer.
Nate (Tolu Ogunmefun), Eight (Tez Ilyas), Aqsa (Dúaa Karim) and Office Harper (Perry Fitzpatrick) are the other main characters of the series.
The drama highlights Mobeen's struggles of raising his younger sister and trying to live a good life.
The show also addresses many serious issues, such as knife crime and faith-based hate groups through a comedic lens.
Watch an Entertaining Scene from Man Like Mobeen here: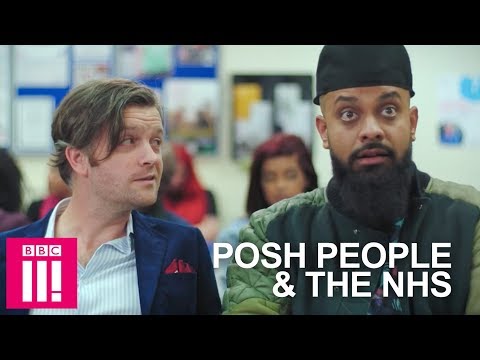 The history of British Asian comedy shows is not that long. However, British Asian comedy has progressed so much within fifty years.
Curry & Chips, in comparison to Man Like Mobeen, shows how drastically British Asian comedy has changed.
There has been a clear shift from shocking racist slurs and stereotypical characters. British Asians themselves have gone onto taking control of the British Asian comedy scene.
British Asian comedy shows transcend the "let's laugh at Asians because of their culture, accents and food" label.
The British Asian shows of the twenty-first century would not have been produced without Goodness Gracious Me paving the way.
While it has been a slow process, British Asian comedy shows have cemented their place in mainstream British television. This is a factor that would have seemed impossible back in 1969.