[Saif] can be seen pointing a gun with blood on his hands
Netflix has announced the date of their original series Sacred Games, premiering on 6th July 2018.
Starring Saif Ali Khan, Nawazuddin Siddiqui and Radhika Apte in lead roles, the crime drama is based on the critically acclaimed best-selling novel by author Vikram Chandra.
Set in modern-day Mumbai, the series will revolve around distinct characters such as a policeman, Bollywood film star, politicians, terrorists and their chaotic lives influencing one another.
Sacred Games focuses on Sartaj Singh played by Saif. A seasoned and cynical Bombay police officer, he is summoned by an anonymous tip one morning, a voice which promises him an opportunity to capture the powerful Ganesh Gaitonde, the criminal overlord of the G-Company.
As the stakes mount and Sartaj seeks knowledge of his prey, it becomes clear that the game the two players thought they were engaged in is, in fact, part of a much larger scenario, one that expands beyond their city.
The first season of the series reportedly comprises of eight episodes which will each last an hour.
Watch the announcement video from the makers of Sacred Games here: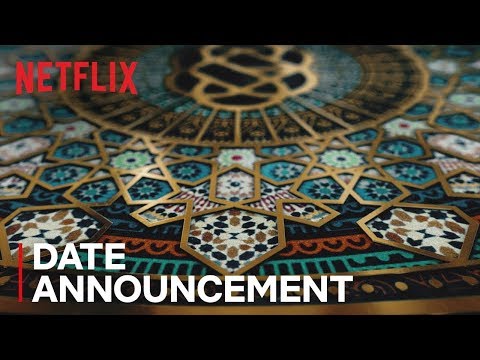 In February 2018, the first look stills of all three actors were released. Saif will play a Sikh character complete with a turban.
In his avatar of Sartaj Singh, the actor is seen pointing a gun with blood on his hands.
Erik Barmack, Vice President of International Original Series for Netflix previously described Saif's character as "layered and complex". No doubt, it is quite a chilling look for the Bollywood actor and has intrigued many fans of the star.
Khan also previously spoke of his joy at being part of the Netflix series back in July 2017.
The deadliest games are the ones we've been fooled into playing. Here's the first look of #SacredGames pic.twitter.com/F1gBkaVGSf

— Netflix India (@NetflixIndia) February 23, 2018
Alongside Khan are the incredibly talented actors, Nawazuddin Siddiqui and Radhika Apte. Siddiqui's first look features him in a Kurta, looking at himself in the mirror whereas Radhika shows off a rather stern look.
Reports suggest that Radhika will be seen in the role of a government officer whereas Nawaz will play a gangster who is the at the centre of the case that Saif's Sartaaj is working on.
The series has been directed by Anurag Kashyap and Vikramaditya Motwane and produced by Phantom films. It is Netflix's first original Indian series and will be premiering in all territories where Netflix is available.
On the feature film front, Saif was last seen in the dark comedy, Kaalakaandi. The movie received mixed reviews from critics. The actor has other films such as Bazaar lined up for 2018 too.
Fans of the star will have to wait a few more months to catch the actor in this exciting crime series. Sacred Games officially premieres on 6th July 2018.