"It is the best platform for me to build a career as a global artist."
Being signed by a major record label in the digital music age is a big deal. For RIKA it is a dream come true, as she is the first British Asian teen artist to be signed by Virgin EMI UK.
RIKA whose full name is Chandrika Darban is a 17-year-old British born artist of Indian heritage. She has garnered a huge following with an active fanbase loving her sound and music.
RIKA's singles "No Need and "The Others" have created a massive interest in her gaining over 2 million views globally and still growing.
DESIblitz is thrilled to chat to RIKA to find out more about this exciting groundbreaking deal and her career.
Tell us about your birthplace, parents, childhood and interests in music growing up
I live in North West London, my father is Indian and my mother is Serbian. So I have quite a different and mixed heritage. I have always loved music ever since I can remember.
When did RIKA first want to be a singer?
I've always wanted to be a singer. But I first started taking it seriously around 2 years ago when I was 15.
Your songs have been hailed as "Best New Pop" by BBC Radio 1. What does this mean to you?
Means a lot to me of course, to have the biggest UK radio station champion me in such a manner.
I never expected that at such an early stage in my career.
How would you describe your music, singing and style?
I would say I am a commercial pop artist. I want to show the world my versatility and will be bringing out different styles of music for sure.
How hard has it been for you being a teen of Indian heritage to get noticed by a label like Virgin EMI UK?
Honestly, my focus in the past year is purely been putting out the best music I can. When it came to getting the attention of the labels it helped immensely having a manager and team that had great relationships in the industry.
Being named BBC Asian Network's Future Sound of 2018 and also being championed by the likes of Radio 1 as an independent artist also of course helped to get me noticed.
You also had interest from India, what made you specifically choose a UK label?
Having interest from India was flattering as I have a real affinity to that country. However, the independent music scene is still small compared to Bollywood music which dominates so I felt I had more of a chance to succeed as an international artist joining a UK label.
Being also British and having the opportunity to sign for such a large label I could not pass up. It is the best platform for me to build a career as a global artist.
You are the first British Asian female artist to be signed by them. What does this mean to you?
Means a lot. I have always said that more Asians need to be given a chance by the mainstream music industry. I would like nothing more than to see the global star like Taylor Swift or Justin Bieber to be an Asian.
Would you ever consider doing songs for Bollywood?
For now, my focus is on establishing myself as a major UK and international artist.
However, I would never say never to anything. Bollywood is a massive market and if the right opportunity at the right time came up I would consider it.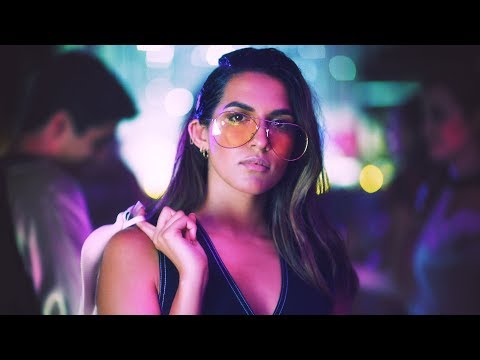 Who is your favourite Bollywood actor?
I don't really have a favourite actor to be honest. There are many I enjoy watching.
If I had to say one, I would say Priyanka Chopra. Because she has conquered not only India but also Hollywood and I admire her for that immensely.
What's your favourite Desi food and why?
Butter chicken and naan. It's simply delicious and the flavours hit your senses.
For those young British Asian women who see you as a role model, what would you say to them?
It's simple – believe that dreams can come true, work hard and fight for whatever you wish to achieve. Anything is possible.
Speaking to Vishal Patel of Round Talent, RIKA's management we wanted to find out more about their support for this vibrant and young artist.
Why did you choose to manage RIKA?
As a management company. It's our role to identify talent that we believe have the potential to be stars. I believed in RIKA because she is extremely talented, at a young age you could see she had the hunger to succeed with a real good head on her shoulders. Which are important traits you need to succeed in this industry, particularly at such a young age.
How hard has it been for you as a team to decide on Virgin EMI versus other deals?
To be honest not very hard at all. They are simply one of the largest record labels in the UK and if you see who they have on their roster, it's star studded.
We also have a very strong relationship with the label as a management team having worked with them over the past years.
So we knew for RIKA it was the best place for her to achieve and fulfil her potential.
Where do you see RIKA in the future?
The goal is to build RIKA into a globally recognised music artist. For us, she is still only 17 so there is no rush. It's about making the right moves, making the best possible music and commercially working with the correct brands to elevate her to be the best she can be.
Being one of the largest UK record labels, Virgin EMI UK is thrilled at signing their new artist. Ted Cockle, the president of the label expressed his delight, saying:
"First and foremost we see RIKA as a truly exciting new voice in British pop artist with amazing potential to be become a household name internationally. We're really excited by this unique opportunity for us as a label to explore and build her fanbase in major emerging markets such as India."
This is a hallmark signing and very exciting times for RIKA. Who as a female British Asian artist has now a mainstream platform to help her create music, develop as an artist and live the dream.
We wish RIKA all the very best on her journey as a global pop artist!