"We just need to open our minds and get out there because there's a lot of exciting things happening."
Raj Parmar is a natural in the entertainment business; a dancer, choreographer, Reality TV contestant and actor, there is nothing that this talented young British Asian cannot do.
Essentially a dancer, in an exclusive Gupshup with DESIblitz, Raj recalls how having trained in dance in London, there was little dance opportunity in the North:
"I lived in Bradford. There wasn't really anything around in the North, so I set up my own company, got youngsters, trained them, choreographed them and we used to go out and perform," Raj tells us.
Raj created his own events and management company, Spice Entertainment in Bradford, Yorkshire.
A Bollywood dance group in the UK, the troupe was set up in 1999 and has since performed at some of biggest and hottest events and festivals in the UK. Raj has also had regular spots as a presenter on Sunrise radio (Yorkshire), which is owned by his family.
Raj is not only a fully trained dancer but he has also mastered the art of choreography. He has done music videos for big Bollywood names and participated in countless dancing events in the UK. As an actor, he has also appeared in big British films like Mischief Night (2006) and Casino Royale (2006).
In 2013, Raj accomplished a very big milestone in his dancing career, this time opting for something that was completely new to him; ballet. Raj auditioned along with other 500 dancers for a 3-part television series called Big Ballet in Channel 4. To Raj's delight, he was selected for the villainous role of 'Baron von Stein' in an iconic production of Tchaikovsky's Swan Lake.
Legendary dancer Wayne Sleep, with the help of Monica Loughman of the Russian Ballet Company, trained the dancers for the show. The main purpose of the show was to prove the quality of a brilliant ballet does not depend on the figure of the dancers, contrary to popular notions:
"The whole concept of the show is to challenge stereotypes that to do ballet you need to be very thin, very petite, small-framed. So the idea was to take plus-size people, to challenge that and see if we can open up people's minds about it."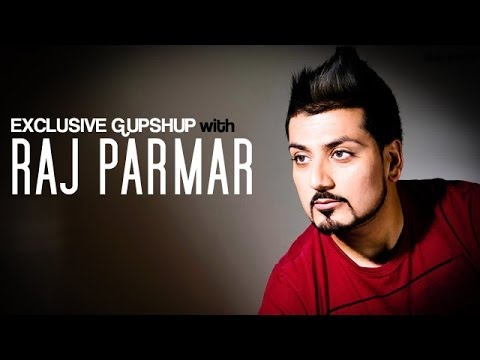 While talking about his experience as a professional ballet dancer, Raj also mentions the intense stigma that many British Asian dancers face from their own community:
"If you look into the roots of the Asian community, dance is embedded in our roots. And as society has carried on, it's just become this 'it's not a career path'. I think it's important that we realise that we have this history with the arts and culture, and I don't see anything wrong in promoting that."
"I think that has created this knock-on effect, where Asians generally don't venture out. The Asian attendance, for instance, of opera is very low; Asian attendance just for the general theatre is very low. I think we just need to open our minds and get out there in the big world because there's a lot of exciting things happening," Raj tells us.
"A lot of it has to do with the younger generation. Street dance, hip-hop, bhangra dance is seen as really cool and really popular, whereas other styles, jazz, ballet and even Bollywood is seen as not a cool thing to do, and seen as a girly thing to do, especially for the guys."
Raj does not stop surprising his audiences with the Ballet show. He was recently cast in the well-known Indian television soap, Saraswatichandra on Star Plus.
Raj got this amazing chance of acting alongside big actors like Gautam Rode and Jennifer Singh Grover, while the shooting for the show was going on in London.
Raj shows off his acting talent in the small but significant role of a souvenir shop owner in the hit series. His character plays an important role in the show, who gives a vital clue to 'Saras' and 'Kumud' while they search for 'Kabir':
"It was amazing to be given the chance to shoot a scene in London, with the talented Gautam and Jennifer. It is great to see British actors such as myself being invited to be involved in international shows, a trend which I hope will continue," Raj explains.
All these success in a very short span of time only indicates that people can only expect to see him more and more, be it as a dancer or as an actor. This year Raj is not showing any sign of slowing down. He has some pretty interesting events lined up all over the world. His advice for young British Asian talent?
"Don't hold back, if you've got a passion for something, or if you've got a talent for something, don't worry about what the community will say, what the next door neighbour will say, what will Aunty-ji across the road will say. I think that has held us back so much that we are now fearful of experimenting and doing things to promote our culture," Raj says.
If 2013 was any indication of Raj Parmar's versatility in dancing and acting, then his fans can only expect nothing less than spectacular things from him in the future.