"I might have to make a separate cut for Pakistan if required but I am completely fine with it."
In 2011, a teaser trailer of Kolachi went viral within a week, popping up on social networking sites 24/7. Brought to you by Bodhicitta Works, Kolachi is a sci-fi disaster film set in Karachi. It has been produced by Summer Nicks and directed by Mansoor Mujahid.
Kolachi displays the violence against social order as different ethnic groups attempt to survive the end of Earth. The world suffers from natural disasters and phenomenal events that scientists were sure couldn't happen.
The sci-fi element comes from the gloomy 'mystics' who murmur about something dark and powerful appearing.
As the world comes to terms with the very real celestial body on the outskirts of our solar system about to collide with Earth, some others have already said the signs were there.
The narrative itself surrounds the lives of interrelated characters and the events that follow over three days.
One of the first storylines is about Scott Douglas, an Australian academic running a program for young Islamic sympathisers who cannot seem to resolve their pasts.
Another story line is of Sabah, a political journalist who has returned to her home in Pakistan to reunite with her brother after their parents death, as well as facing her childhood love. Shah, her brother, has by now learnt to live his life and is unanswerable to anyone including himself.
Imran is a mystical musician who uses his spiritual side of Sufism and brings this together with rock music. And finally, Riz, who is tortured and the narrator, he is constantly haunted by his visions of the end.
Initially, the team behind Kolachi only uploaded the teaser as a private video specifically for the investors in Dubai and London.
The investors were blown away by the impressive trailer, and by heated word of mouth it started spreading peer to peer. As soon as it released over social networks, it went viral and gained over 30,000 views in only a week.
This film also marks the experimental and creative talent of the effects team, since it is the first Pakistani film to fully use enhanced CGI effects.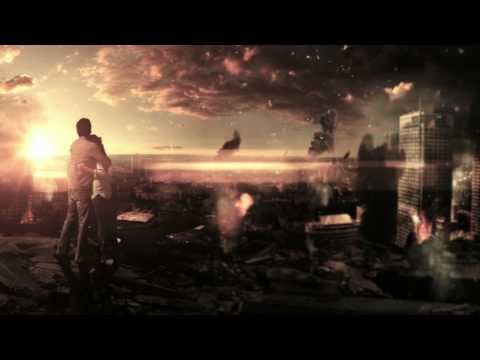 Director Mansoor Mujahid said: "The film has a tremendous amount of special effects.
"Karachi fades away, a lot of bad things will happen to the city as the image of Karachi we portray is an alternating image of the city – it is more of a reflection of Karachi as Gotham City reflected New York in Batman."
A representative of Bodhicitta Works, the studio behind the CGI in the movie said:
"It seems as though this film has been tackled intelligently. The end of the world brought about by the passing by of Planet X through our solar system. It causes everything from solar flares, which black out the world, volcanic activity, tsunamis, meteor showers, super hurricanes and earthquakes.
"It's a Pulp Fiction meets Deep Impact, Crash meets 2012. Let's wait and see if it lives up to its expectations. The trailer released is just a concept whilst waiting for the real deal."
The language of the movie will be mainly be in English as seen in the trailer, however Punjabi and Urdu will be the secondary languages used.
The film-maker also intends to make different version for different audience to take into consideration the linguistic and censorship barriers.
Director Mansoor Mujahid explained: "The film deals with the Karachi that can exist five minutes from now or maybe five years from now."
He added: "The Karachi we are aiming at is a cross between New York and Iraq. If we look at what has happened in the city in the past few years, we find that a lot of foreign investment is coming but our basic ethnic and sociopolitical issues have not been resolved as yet."
However, on a more on a more philosophical level, he explained how the film is also about: "Joy and fate and how the characters are left with the choice of either accepting their fate or taking responsibility."
"Basically if you look at Karachi, the city generates 70 per cent of the country's revenue and all it gets in return are bomb blasts and target killings. The city poses a question to us," said Mujahid.
Originally, all the foreign investors interested in the film wanted the filmmakers of Kolachi to hire foreign crew members.
But the director wanted to give local people struggling to make it into the industry a fair chance. He made a hard has effort to employ as many Pakistanis as possible. 75 per cent of the people working on the project are from Pakistan.
The director is very optimistic about the problems of censorship he may face and other difficulties that filmmakers in Pakistan have to deal with:
"No artist can be a fan of censorship, but you must respect all cultural sensibilities and sensitivities. I might have to make a separate cut for Pakistan if required but I am completely fine with it."
The film deals with and highlights how different demographics of people from Karachi are forced to come to terms with the end of civilisation. Summer Nicks has done his best and with the popularity of the film constantly growing, Kolachi should open people's eyes.