"I take creative risks because I want to grow as an artist and be recognised for my versatility."
Singer/songwriter Navin Kundra represents a new wave of British Asian Urban artists that are conquering the airwaves.
His latest track 'Dangerous' is a funky mix of Turkish inspired hip hop and dance – offering a very different sound to his previous chart toppers like 'Tere Liye', 'Shudaayi' and 'Mehbooba'.
A rare musical talent, Navin can take over any genre of music and make it his own, and it is evident that with 'Dangerous', Navin is keen to try something more experimental.
In an exclusive Gupshup with DESIblitz, Navin tells us: "'Dangerous' is a harder and bolder sounding record for me. I wanted to step outside my comfort zone and really challenge myself to create something powerful and distinctive."
The track is certainly that, with Navin showing off his vocal versatility onto addictive dance beats:
"In 'Dangerous' there's a lot more attitude in my singing because it had to stand out against the backdrop of a heavy, Turkish-infused, urban hip hop beat."
And it's not just the song that has a lot of attitude, but the music video which accompanies it. Directed by Ashur Yelda, the video takes Navin into the glamorous world of James Bond with its Casino Royale-esque vibe.
As Navin tells us: "That's exactly what I was going for and it was so much fun working on this video with Ashur because it was like shooting a movie!
"The video itself has several layers – from the burlesque dancer in the glass, to the Bond-esque storyline and performance shots."
With all eyes on the dark and dapper Navin and his electric vocals, it's hard not to see him as a Brit-Asian James Bond with his very own Bond girl:
"The lead actress was actually going to be a Bond girl for the last James Bond movie which is why I cast her for the video – she is the danger in the video (pauses)…but I'm more dangerous (laughs)."
The video was filmed in Namaste Lounge in Northwood and at the Sofitel Hotel at Terminal 5 Heathrow, and took two days to shoot:
"I guess it would have been much easier to create a simple, clean performance style video but I was adamant that the visual should be memorable and as powerful as the audio, so wanted to make more of a short film," Navin admits.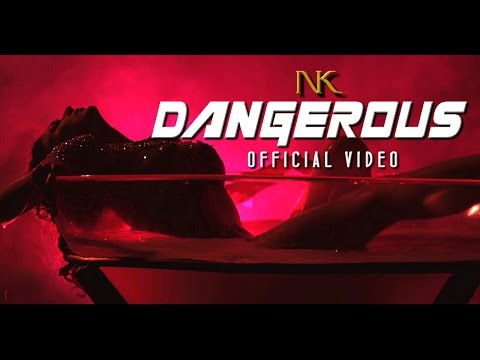 Navin also mentions the cast and crew were fantastic to work with. Speaking about director Ashur, Navin tells us:
"I first worked with Ashur whilst shooting a video for the song 'Forever' (collaboration with urban rap duo Ill Defined) and was really impressed with the way he managed to tell two stories in that video, so I approached him with the idea for 'Dangerous' and he turned my vision into reality.
"It was a pleasure working with him and I really enjoyed acting under his direction in this video. I'm really pleased with the way the video has turned out and so far the reaction has been awesome!"
2014 has been an incredibly rewarding year for Navin, from his hit single 'Paint the Town' in collaboration with Naamless aka Sahil Sabh, to a stunning Anglo/Hindi rendition of John Legend's 'All of Me'.
He also gave a special performance for Prince Charles and Camilla at St James Palace, as well as singing at the House of Lords in support of the Lily Foundation.
Topping off his year, Navin then performed with a live band on BBC's popular dance competition Strictly Come Dancing.
With Navin's loyal fan base growing by the day, he's keen to show them the different styles of music he can do:
"I always have my fans in mind when making music because after all, it's for them. I consistently aim to give them something new and fresh with every release, but at the same time make music that can reach a wider audience.
"You can listen to my previous work from Tere Liye to Shudaayi or Mehbooba to Dangerous, and you'll find that no two songs are the same. I take creative risks because I want to grow as an artist and be recognised for my versatility."
This popular dance number with a British Asian urban vibe will have fans bopping their heads over the holidays, making it a must-have track to bring in the New Year. You can download Navin's single 'Dangerous' from iTunes now.