"The song looks to be an even bigger success than the first single [In My City]."
Following the success of her debut international single 'In My City' feat. will.i.am, Priyanka Chopra has done it again with her second single 'Exotic', roping in superstar Pitbull and achieving twice the success.
The single shot straight to Number 1 on iTunes India after it was released on July 9, 2013 and is already close to 5 million hits on YouTube.
The music video which is shot in Miami, sees former Miss World Priyanka at her best, as she grooves to the beats in sexy swimwear and glittery dresses. She made sure to add her Desi touch by including a few lines of Hindi with some Desi choreography, keeping true to her roots and winning the hearts of many.
The beginning of the music video sees Priyanka move elegantly in the ocean wearing an almost see-through swimsuit. She interacts with the audience straight away inviting them to her world, making sultry eyes at the camera.
The western world first got a taste of Chopra with her track 'In My City', which debuted September 2012 on the NFL Network's Thursday Night Kickoff, and sold more than 100,000 copies in its first week of release.
With a guest appearance by will.i.am, 'In My City' displays Chopra's sweet vocals over lush tones and funky beats.
'Exotic' is produced by Grammy® Award winning mega-producer and songwriter RedOne, with vocals sung by Priyanka and Pitbull. This high-energy summer dance track brings together a seductive mix of pop, hip-hop, and accents of contemporary and classic Indian music, joining both cultures into one musical number.
Speaking on adding her own lyrics, Priyanka states: "I wrote these lyrics for my new track, 'Pardesi babu ne is Desi dil ko maan Liya hai', which means, 'this foreign guy has taken my Indian heart'. In this case there are two guys!"
"I recorded 'Exotic' in Ibiza with musical genius and visionary RedOne, and none other than Mr. Worldwide, aka Pitbull. Together they helped me create a hot and sexy summer anthem that I am so proud of!"
'Exotic' has got everyone talking and every industry buzzing as it is already well on its way to climbing the global charts.
A source says: "Ever since the video hit the viral front it has gone on to become a rage. 'Exotic' is a dance number with Desi flavour and Bollywood's very own Desi-girl epitomises everything exotic which well reflects in the video. The song looks to be an even bigger success than the first single."
Priyanka admitted: "This is so overwhelming. I'm humbled and super excited. I'm so glad that my 'Desi' experiment has been accepted and appreciated. I owe it all to my amazing fans who have been so supportive of my music foray. Thank you for making this happen."
Speaking on this achievement, Devraj Sanyal, Managing Director of Universal Music India and South Asia said: "The second single from Priyanka Chopra, 'Exotic' is a monster mash of two megastars Priyanka Chopra and Pitbull."
"For it to go to #1 on the iTunes charts within hours is an absolute indication of how loved and accepted Priyanka Chopra is in all markets. The day of the superstar of Indian origin is here," he added.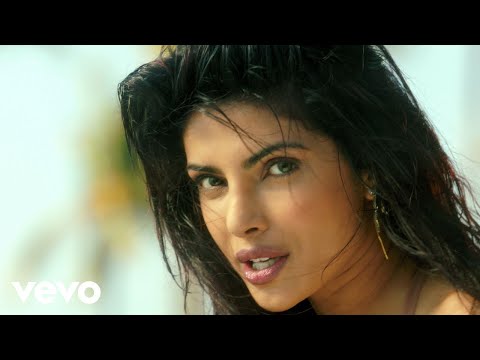 It is usually songs from films that take up the Number 1 spot in most charts, and now Priyanka has surpassed expectations by bringing attention to her unique collaboration with the western world. Fans have shown nothing but support for her ambition to venture into international charts and experimenting with her vocals.
'Exotic' was released in July 2013 at the Hard Rock Café. The event kick-started with Devraj Sanyal, and Priyanka on the stage, where the pair spoke about their association.
Since international rap sensation Pitbull was not able to attend, he sent across a special video, with all praise for Priyanka, which was aired at the 'Exotic' launch as a special surprise to the star.
Following the CD launch, Priyanka had fun with the press and fans and taught everyone the 'Exotic' moves.
Accompanying her at the grand launch, were her grandmother, mother and brother. It was an even more special occasion for Priyanka, as it was also her brother's birthday. Priyanka, along with Devraj Sanyal, answered the media and fan questions with much enthusiasm.
Even though her rising success as a singer is making her more popular worldwide, Priyanka is not stepping down from the Indian film industry:
"In India, our culture is that we [actors] don't have to sing in our films. It's been there and it has been very successful. There have been a lot of actors who have dabbled with singing – Amitabh Bachchan has. So many people have tried it. It's fun."
By this blend of East meets West, Priyanka hopes to form a pathway for Indian singers to gain recognition on an international level:
"We have such incredible talent in India when it comes to music, voices that I hope get the opportunity that I have got to foray. [It] will pave a way for lot more Indian artists to come up," she says.
Pitbull has a largely growing interest in India. Becoming friends with celebrities such as Shahrukh Khan, with whom he performed at IPL opening ceremony. Priyanka's 'Exotic' can be seen as his new business strategy to take on the Indian market.
Priyanka Chopra is on the high road to superstardom, proving herself as a dedicated, versatile actress and now venturing into the global markets with her vocal talents. No matter which path she takes, she will gain success and support both ways.