Zuckerberg is leading the world towards a connected age where all will have access to the internet.
Billionaire creator of Facebook, Mark Zuckerberg has been working together with technology leaders, non profit organisations and others to bring the Internet to those who don't have access to it.
This scheme, spearheaded by Facebook and Reliance Communications or Rcom, was launched in India on February 10, 2015, with the intention of providing affordable Internet to the population of India.
Zuckerberg's new project is also known as Internet.org. It will allow people with mobile phones to access the Internet using local telecommunication service providers.
India is not the only country in which Internet.org has been introduced. Other countries include Ghana, Columbia, Kenya, Tanzania, and Zambia.
Subscribers to Rcom's services in India will be able to access 33 different websites and services on their phones.
This will bring more opportunity to people seeking education, looking for jobs or wishing to expand their skill set.
Currently the app seems to be available only on Android devices at the moment. Although it is likely that it will be adapted for other devices, including iOS later.
However it is still good news. Mark Zuckerberg posted on Facebook: "We just launched Internet.org in India – giving people in six Indian states access to free basic internet services for health, education, jobs and communication.
"Over the last year we've rolled out Internet.org free basic services to countries with more than 150 million people total across Africa and Latin America.
"More than 6 million people are already connected to the internet who previously weren't, and we've started hearing incredible stories about how the internet is changing lives and communities," Zuckerberg adds.
Zuckerberg goes on to say that more than a million people do not have access to the internet in India. Therefore, it was essential therefore to provide this service to them. He adds:
"But to continue connecting the world, we have to connect India. More than a billion people don't have access to the internet. That means they can't enjoy the same opportunities many of us take for granted, and the entire world is robbed of their ideas and creativity."
It is certainly a good endeavour. By providing internet to those who don't have access, Zuckerberg is bringing a whole new scope of possibilities to those who didn't have the capability to do so.
If you think about how the Facebook billionaire himself started out, then it well within the realms of possibility that the Internet could change peoples lives. It seems clear that this whole endeavour is a noble one.
Zuckerberg is leading the world towards a connected age where all will have access to the Internet. According to Internet.org, 'Facebook created Internet.org to get 4.5 billion unconnected people on the Internet'.
Find out more about the Internet.org project from Mark during a summit in New Delhi here: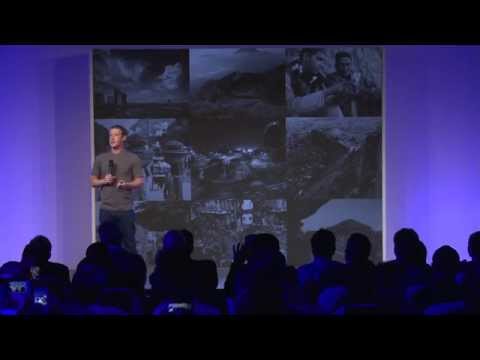 With so many others backing a non-profit social enterprise like this, it's humbling to think what the world will be like when everyone is connected.
Whether it's through Facebook or any other channel, Internet.org is definitely a project that people should look out for.