"Dhoom 3 is an outstanding blockbuster and will set the box-office on fire."
Dhoom 3 has officially conquered all. With 2013 seeing so many incredible and awe-inspiring films that have each broken Box Office records in their own right, Dhoom 3 has stood against stiff competition.
But the film has held its own, raking in an amazing Rs. 294.26 Crore from a global showing across 5,200 screens.
Film analyst, Taran Adarsh tweeted the updated figures for the movie: "REVISED: Here's *Week 1* total of #Dhoom3: India ? 188.98 cr + Overseas ? 105.28 cr [$ 17.02 million]. Worldwide total: ? 294.26 cr. ATBB."
It is perhaps no surprise that the film has done so well. The Dhoom franchise has been rapidly growing in success following the super-hit Dhoom 2 that saw Hrithik Roshan and Aishwarya Rai Bachchan together.
Dhoom fans have had to wait a long seven years before they could witness the next installment, and they have certainly not been disappointed.
Dhoom 3 sees Aamir Khan soaring to new heights in some mind-boggling stunts for the film where he successfully learned acrobatics and circus training.
The outstanding visual effects have also played its part in attracting audiences as well as the music and trailer launch.
Bollywood has again taken its next big technological leap with Dhoom 3 being released in IMAX as well, the first for any Indian film.
This certainly has given the other 2013 hit films like Krrish 3 and Chennai Express a run for their money. Dhoom 3 is the first of many to be released in the new Bollywood IMAX era.
Others to follow in 2014 include Paani, which will star Hrithik Roshan. Chairman and President of IMAX Entertainment, Greg Foster said:
"We are delighted to build on our relationship with Yash Raj Films, which has been an integral part of India's entertainment business for over 40 years, and deliver on our strategy to expand our Bollywood film slate.
"As we continue to grow our network across India, we are committed to offering the nation's growing IMAX fan base an elevated movie-going experience that transports them into Bollywood's best."
Jehil Thakkar, of KPMG in India is head of media and entertainment. He insisted that one of the biggest reasons the movie has done so well was the gradual anticipation it has built up across the world through limited advertising.
"The promotions of Dhoom 3 were carried out in the most subtle manner. YRF strategically decided to avoid over-the-top publicity. The cast was prohibited from giving pre-release interviews, which increased the interest of the audience."
As a result, the public had only the trailer and music to go on in the lead up to the film's release. Yash Raj Films' strategy certainly worked as for the first time bookings were made a month in advance before the release of the movie.
The trailer of Dhoom 3 made a huge impact, as there was a great demand to make bookings as soon as possible. The multiplex chains of Indian cinemas were compelled to allow pre-bookings to be made straight after the launch of the trailer.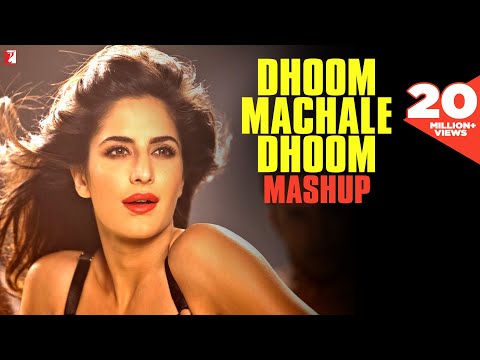 Usually, pre-bookings are normally taken a week in advance of the release of the film. A spokesperson of the film confirmed the speculation saying: "Yes, the impact of the trailer was big and there was a huge demand from the audiences, due to which pre-bookings began."
The film also made the record of the highest on-line pre-booked tickets, beating Salman Khan's Ek Tha Tiger (2012).
Dhoom 3's first weekend Box Office collection has made a staggering success, beating Shahrukh Khan's Chennai Express. It is the first film to ever cross the 100 Crore mark in the first weekend taking in the Indian film industry.
It is also the first Indian film to make 30 Crore each day of its first 3 day weekend. Dhoom 3's weekend collection made a total of 107.61 Crore.
If Box Office success wasn't enough, the mobile app, Dhoom 3: The Game has also crossed 5 million downloads since its launch on November 19 – only a mere seven weeks.
Trade Analyst, Komal Nahta states: "Dhoom 3 is an outstanding blockbuster and will set the box-office on fire. It will break old records and create new ones. It has the potential to be the biggest box-office bonanza ever."
It seems Komal Nahta's statement is not far from the truth; Dhoom 3 made its first week Box Office collection of 294 Crore, surpassing the 200 Crore mark in just 6 days.
Where 200 Crore is usually collected for any movie, Dhoom 3 has whizzed passed that in just a week, ensuring that movies to be released in 2014 will need to work a lot harder to beat Dhoom 3's history breaking record.
As the film has come to its second week, it is still making about 20 Crore each day as cinemas remain jam-packed with audiences and fans eager to see it on the big screen.
Already one of 2013's biggest success stories, it is clear that the 'machal' of Dhoom 3 will pass the 300 Crore mark before the New Year.
What did you think of Dhoom 3?
Mind Blowing (68%)
Okay (20%)
Time Pass (12%)
Loading ...