He was one of the first to introduce "Urban Desi" music
Music producers can some times become more well known than the artists that they produce. Code Red is one of those. He is a North American producer that has produced hits like "Soneh Lenghe Waliye" (Lil Sach), "Tenu Boulndee" (Surinder Shinda), "Aashiq Tera" (Lehmber), "Dachi (The Remix)," "Kamreh Meh Aja" and "AWM Boliyan."
Code Red first came onto the music scene in 2002. He was one of the first to introduce "Urban Desi" music to the world as a part of the deadly duo Sound Ministry with partner Kal-M.
Together they produced some of the industries top albums such as the classic Americas Most Wanted series and Pure Hip Hop compilations.
Then, Code Red got signed to the Brit-Asian music label from Birmingham, EnvyRoma. He quickly became known for his fresh, new style, of sound. After a while, he decided it was time for him to try something new so he moved away from EnvyRoma.
Code Red went onto his musical journey to explore new avenues of sound and mixing it up to produce something that identified him as the producer.
The artist signed up with powerhouse label Suga Kane Records and emerged as a solo artist.
He came out with his solo album "Believe The Hype" which went from number eleven in the UK Asian charts to a top 10 hit in just two weeks. He produced Binder Bajwa's debut album "Finally" which dominated the bhangra charts and catapulted him into the spotlight.
Producing hits is nothing new to this South Asian producer as in 2008, he released "Kuryian Toh Bachke" by the legendary Labh Janjua and was crowned as the most requested song of the year.
Code Red has worked with many artists in the Bhangra scene such as Surinder Shinda, Ashok Gill, Binder Bajwa and Lehmber. But also has produced music for a wide selection of Hip Hop icons and other mainstream artists such as Elephant Man, Memphis Bleek, Kurrupt and Rouge.
As difficult as it is to break into the UK Bhangra scene, the name Code Red is rising among fans not only just in the UK, USA and Canada but all over the world. Constantly evolving, this bonafide superstar looks to get the industry back on its feet and revolutionise the desi music scene.
To hit the scene once more with the wheels spinning, he has produced his latest album called 'The Code of The Streets' on Suga Kane Records. The track "Pegg" featuring Jeeta, is one of the tracks on the album, and shows the huge potential of a mainstream hit.
Watch the video below: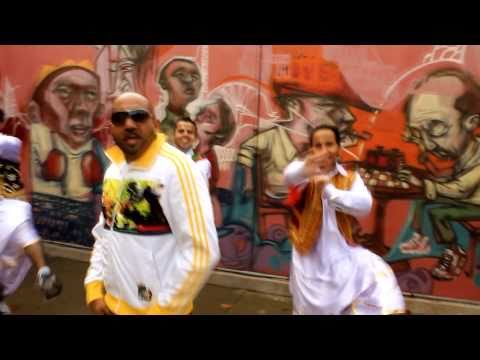 We at DESIblitz.com wish Code Red every success in the future and we know he has lots more to offer with his distinct style and genre of sound.