"I want to be the best performer in the world, not just the best musician."
New York-based singer Amrit Dasu is ready to take the music scene by storm with his debut single, a collaboration with Rishi Rich.
'Dil Kya Kare (Did I Love You?)' samples the Bollywood classic 'Dil Kya Kare' from the film, Julie (1975).
With a touch of magic by the British Asian music producer and the amazing talent of Dasu, the track is reborn with a smooth R&B outlook.
The music video for 'Dil Kya Kare (Did I Love You?)' features Bollywood actress and former model, Mallika Sherawat.
Directed by Nameeta Premkumar, the video tells a heartbreaking love story and is set in the beautifully exotic Goa.
Mallika says: "It's amazing how a 70's classic 'Dil Kya Kare' sits in beautifully with today's contemporary urban sound.
"Rishi Rich has done a fabulous job and young Dasu is definitely a star in the making."
Watch the music video for 'Dil Kya Kare (Did I Love You?)' here: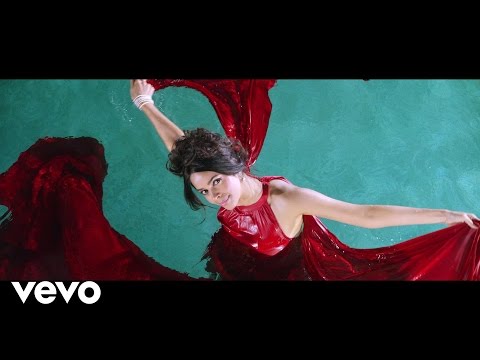 Having launched Jay Sean's career, Rishi Rich will hope to help Dasu emulate the same kind of success.
He says: "When I discovered him I instantly knew he was going to be a star. We have been working together for some time now developing him as an artist, songwriter and dancer.
"He is by far one of the most talented artists I have worked with and I cannot wait for the world to hear and see him!"
For Dasu, creating his debut single with Rishi Rich has been nothing but 'magical'.
Not only is he taken aback by his craft and skills, Dasu also sees Rishi Rich as a 'mentor, legend, family', and truly admires him for his incredible 'vibes'.
Working with Mallika is also an amazing bonus for the 21-year-old, who says the actress is super friendly and even makes a visit to his trailer for a chat!
DESIblitz catches up with US-born and Hong Kong-raised singer to find out more about his journey and ambition.
1. Using the samples from hit and older Bollywood tracks is very popular at the moment. How did the sample from Julie enhance your track?
"It plays a huge role because the song is basically a conversation. Where in English I'm asking the questions, and the Hindi is giving me an answer back. It definitely made the song make a lot more sense.
2. What kind of training did you have as a singer and dancer?
"I wasn't trained how to sing and didn't have a teacher. I sort of taught myself how to do it. My mother is a singer, so she has been a big influence.
"I have always loved dancing, and I really just want to be the best performer in the world. Not just the best musician.
"I want to be able to captivate the audience like Chris Brown and Michael Jackson. When they're on stage for those three minutes, everything just shuts down and everyone's focus is on them.
3. Who do you admire the most in the music business today?
"Chris Brown, Bruno Mars and Justin Timberlake. Chris Brown and his swagger and stage presence amaze me. As for Bruno Mars, his music and songwriting is so simple but complicated at the same time.
4. What is your view on music piracy and illegal downloading?
"It affects everyone in the industry. But then, you have someone like Adele, who sold 3 million copies of her album in a week.
"People are still buying music, they are just choosing which artists.
5. How do you think an artist can make a living in such a tough industry?
"It is difficult, as revenue doesn't come from selling music anymore. You need to do more shows. Streaming is also getting huge, but I'm yet to work out how to make good use of that.
6. What would you do if you were not a singer?
"I would be playing football. My favourite team is Chelsea.
7. What makes you happy?
"Being with family. It can get lonely sometimes in the industry, and it's important to have people around you to keep you grounded and remind you what it's all for."
Dasu's appeal is beyond his music. Being proud of his Desi roots while embracing his multicultural experiences (fluent in English, Cantonese, Hindi and Punjabi), Dasu possess the unique ability to relate to a diverse audience.
For now, he is dedicating his full focus on establishing his foothold in the US market.
But that is not to say he will not be venturing abroad, especially since playback singer Arijit Singh is someone he would love to work with.
In fact, Dasu has told DESIblitz that we can expect a Bollywood song from him later in 2016! It will be in English and we cannot wait to find out more!
Listen to more music by Amrit Dasu here.