Undeniably growing in production as well as popularity.
Indian trap music has emerged into the music scene in India and across the globe as it is spreading its wings with the help of talented artists.
Trap music is a subgenre of Hip Hop music which was established in the late 1990s in the Southern United States.
It was created by the Black community as a means of expressing their hardships in society.
It is renowned for its hard-hitting lyrics, triplet hi-hats, brass sounds and synthesised drums.
Originally, the Trap genre utilised percussion sounds from the Roland TR-808 Drum Machine.
When considered popular names in Trap music, many think of southern artists like Waka Flocka Flame, Gucci Mane, Mannie Fresh and Travis Scott to name a few.
Iconic Trap music producers include Zaytoven and Lex Luger amongst others.
However, Trap music is no longer solely a part of the West. It has transcended into the East where it explores a new narrative.
Trap music amongst Indians is arguably less established. This could be to do with the notion of urban violence associated with this genre of music.
Or it could be because Bollywood music and Punjabi music have dominated the music scene in India.
This is not to say that Indian Trap artists are non-existent. They exist; however, they require more exposure.
We explore the top seven Trap artists who are worth a listen.
Xenon Phoenix
Rising to popularity in 2014, Subham Ghosh, better known as Xenon Phoenix has established himself as a force to be reckoned with in the Trap music scene.
The recording artist and songwriter hails from Pune, in Maharashtra, in India.
Xenon Phoenix has also been seen and heard on MTV India, Vh1 India, 9XO and BBC Asian Network.
The artist has over 3,000 followers on Instagram where he shares snippets of his music with his fan following.
Expressing his musical outlook on Spotify:
"Xenon Phoenix is an Indian artist & songwriter [who] has been churning out diverse [music], releasing alternative Hip Hop tunes since 2014 with a combination of trap, bass, and Hip Hop music swirls."
The Trap musician has worked alongside various artists. These include Lilo Key, Kidd Kayos, Venza, Forxst and many more.
Some of his tracks include 'None Taken' (2020), 'Say Nothing' (2018) and 'That Limit' (2018).
Listen to None Taken here
Akhil Sesh
Raised in Detroit, Michigan, Akhil Sesh has his roots set in India where he was born.
Interestingly, Sesh began his career journey as a photographer and then transitioned into a musician.
He produced his debut single, 'Extravagance' in 2017 which consisted of deep bass beats and high-pitched vocals.
For his second track, 'Therapy', Sesh focused on chill trap vibe.
In 2019, the Indian-born musician released 'Rockstar Rasta' in April and 'Prodigy' in July.
These tracks appealed to a global audience as intended by Akhil Sesh.
Speaking to Rolling Stone India about his track 'Amazing' (2019), he said:
"The song itself definitely has a poppy vibe to it which lends its way for a lighter feel."
Despite, the typical association of explicit language in Trap music, this is something Akhil Sesh does not condone.
He believes this is because he has "blossomed by innate pop star sensibility" according to Rolling Stone India.
Watch Extravagance here
Jay Sang
Manipuri-born artist Jay Sang is one of the youngest Trap musicians in our list at just 19-years-old.
However, he does not allow his young age to get in the way of his ambition and sheer talent.
Despite what is perceived as lyrical immaturity, Jay Sang appeals to younger listeners who are familiar with the concepts of his lyrics.
In 2018, Sang partnered up with Unpolish Miracle Records to bring his listeners 'Stay Real' and 'I'm Back.'
Jay Sang is certainly one of the musical talents in the Trap genre to keep your eyes on.
Watch Stay Real here
Karan Kanchan
Another young Trap musical talent is Karan Kanchan who is self-taught. He is also a member of the electronica collective, Jawla.
His infectious music is immersed with influence from Japanese pop culture which seamlessly blends into his artistry.
This allows Kanchan to stand out from the crowd and cement his place in India's Trap scene.
In fact, he stated that he "speaks Trapanense" and is a "part-time ninja" on his Facebook account.
Some of his tracks include 'The Machine' (2020), 'Kendo' (2018) and 'Monogatari' (2020) amongst others.
Karan Kanchan is also the co-founder of Neckwreck which aims at "uniting the Headbangers Community in India."
He was also a part of RedBull Premieres 2.0 where he created the track 'Wonder' (2020) with Ramya Pothuri.
Listen to Kendo here
Young God
Bunny Chakraborty, fondly known as Young God is the epitome of hard-hitting Trap music.
Through his sharp beats, he uses his personal struggles and manifests them into thought-provoking and unapologetic lyrics.
He often uses a blend of English and Hindi lyrics in his music.
Young God is also a part of the Imphal-based group, The Poetic Revolution.
In 2018, Young God released his debut EP Mastermind. In fact, his lead single 'Gunhegar' features Trap artist, Jay Sang.
The track will remind listeners of artists like South Korean star Bang Yongguk and American trio, Migos.
Watch Gunhegar here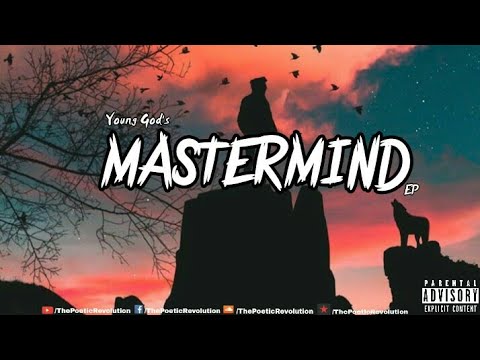 Paper Queen
Up next, we have DJ Nea Gureja, popularly referred to as Paper Queen which is also the name of her production company.
The Mumbai-based musician is known for her effortless blend of retro Hip Hop, Trap and Grunge.
One of her most popular tracks, 'Pucker Up' utilises verses from legends like Ol'Dirty Bastard and D.I.T.C.
She reinvents these samples with her own spin using drum, bass and trap elements.
There is no doubt her tracks will get everyone moving to the beat while being immersed in the lyrics.
Listen to Rolling In The Deep here
Ghaatak
Delhi-born Karan Bachani who goes by the stage name, Ghaatak is a music producer and artist.
Interestingly, his musical journey began at the age of 13 when he started dabbling with numerous PC Editing Softwares.
This spurred his fascination as he discovered electronic music and the power to create various sounds and beats.
His experiments with computers certainly paid off and he went on to become a full-time music producer.
Ghaatak has since been sharing and spreading his love for Trap music as he carves a space in the music scene.
Watch Tehelka here
The Trap music scene amongst Indians is undeniably growing in production as well as popularity.
Musicians are expressed themselves, their struggles and their desires in a musical blend of Trap.
Other honourable mentions include Trap and Bass Music producer Zaid Khan known as ZVCK, Shubh Shamra referred to as Sikstep and many more.