Shahrukh Khan is the star on top of the tree before you see a 'Jus Reign-deer'
Once again it's that time of the year when people are struggling through the cold winter days and dark nights. But these five, fun and festive Desi Christmas songs will help get you into the warm holiday spirit!
So spill your hot drinks and throw your blankets to the side because these tracks will have you grooving along.
DESIblitz brings you three comical Desi Christmas songs by Boymongoose, IISuperwomanII and Jus Reign to bring you cheer and laughter.
Putting you into the festive spirit, meanwhile, is a popular Urdu-Hindi choir song which spreads a beautiful message of love.
And our classical Indian music version of Jingle Bells will leave you thinking it's a Christmas miracle.
So sit back, relax, and enjoy these 5 wonderful Desi Christmas songs.
Boymongoose – 12 Days of Christmas
Boymongoose comes together with Scorpion Fist in this brilliant adaptation of a Christmas classic.
But in this hilarious Desi Christmas song, the true love isn't sending 'A partridge in a pear tree'.
Instead, they're sending Boymongoose 'A totally insufficient dowry'. And the brilliant Indian themed lyrics continue throughout the Desi Christmas song.
The true love in the track also sends three butter chickens, eight Bollywood films and eleven minutes of yoga.
Despite its release being back in 2012, this is a timeless Desi Christmas song classic which you can watch here.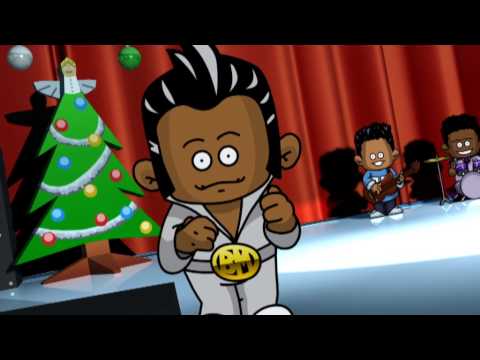 Superwoman – Jingle Bells (Desi Version)
Also coming out back in 2012 was the hilarious Indian version of Jingle Bells by the YouTube star, Superwoman.
Once again, this Desi Christmas song is full of brilliant references to South Asian culture.
The music video begins with guests coming over for a traditional Desi Christmas party. But with the party boring most of the visitors, the mum encourages Lilly (Superwoman) to show everyone her rapping skills.
During the catchy track, we find that samosas and dosas are the reason why "auntie has that back." Shahrukh Khan is, of course, the star on top of the Christmas tree before we see a 'Jus Reign-deer'.
And there is much, much more. So find out why "all the rishte run away" by watching this brilliant Desi Christmas song below: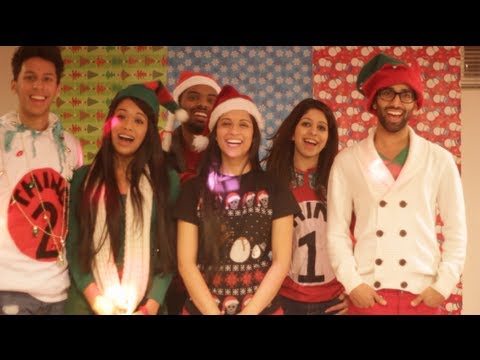 Jus Reign – The Punjabi Christmas Album 3
Christmas just isn't right without hearing the latest Punjabi Christmas Album from Jus Reign and The Geeta Brothers.
Each year, since 2013, they release a unique album which features several Desi Christmas songs. They amazingly translate classic holiday songs into a Punjabi themed track.
So while we eagerly await for the latest one in 2017, here's the 2016 Punjabi Christmas Album 3.
Check out the video below to see samples of wonderful adaptations to classics such as 'Suraj Hua Maddham', and 'Ishq Mitha' by Malkit Singh.
Jus Reign also turns tracks by Gurdas Maan and Harbhajan and Sharry Mann into incredible Desi Christmas songs.
And if you want the whole song, they are available for you to download on iTunes here.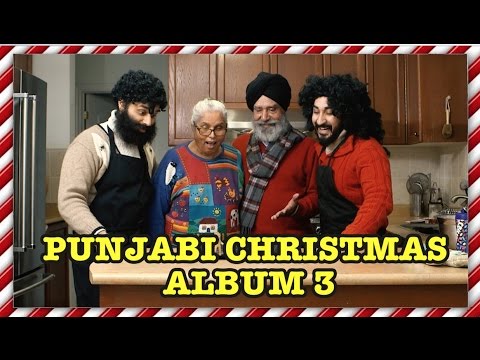 Mahesh Raghvan – Jingle Bells
In a truly unique and creative piece of work by Mahesh Raghvan, he has recreated Jingle Bells in a classical Indian music tune.
Using an iPad app which is also an instrument, GeoShred, he recreates the joyful tune of Jingle Bells.
But listening to the Christmas favourite in this wonderful classical Indian way is truly beautiful. You can see for yourself, by checking out the short video here: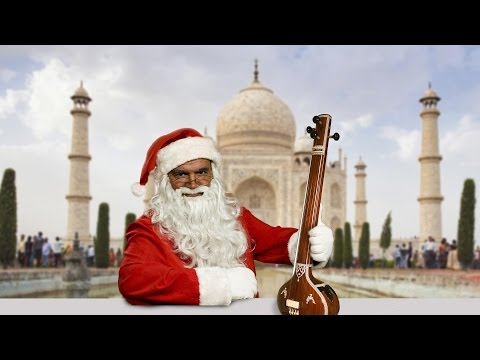 Aha Yesu Aya Zameen Par
And finally, we bring you 'Aha Yesu Aya Zameen Par' for a more traditional Desi Christmas song.
The choir song shows a joyful community in full festive spirit. Ten female singers and five instrument players come together to bring you this joyous track. Amer says:
"What a beautiful Christmas song by a wonderful choir. It is a nice collection of geet and songs which helps spread love at the happiest time of the year."
And you can watch it here: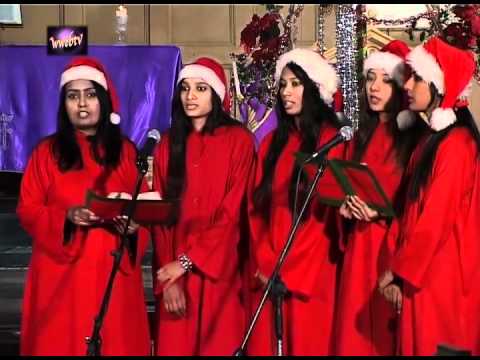 More Desi Christmas Songs
The YouTube stars, Superwoman and Jus Reign, have both brought us several more Desi Christmas songs. You can check out any of these tracks by following the links below.
In 2013, following her Desi Jingle Bells track, which we feature above, Superwoman released 'Aunti Ji is coming to Town'.
Also released in 2013 was the first Punjabi Christmas Album by Jus Reign. And in 2014, the YouTube sensation brought us The Punjabi Christmas Album 2.
From everyone here at DESIblitz, wishing you a happy and joyful festive season!