"I was thrilled to sing with someone as iconic as him after growing up listening to his music."
'Woofer' is the sensational brand new track by Dr Zeus which also features Snoop Dogg, Zora Randhawa, and Nargis Fakhri.
Dr Zeus and Zora Randhawa are the names behind past hits like 'Inch', 'Peshi', and '22Da'. And they are back again with yet another massive track.
But joining them on this huge party anthem is the American superstar, Snoop Dogg, and the Bollywood beauty, Nargis Fakhri.
This is Snoop Dogg's latest venture into Punjabi music after also featuring in 'Most Wanted' with Jazzy B in 2015. The singer-songwriter was also a part of the huge 'Singh is Kinng' movie track, with Akshay Kumar, in 2008.
For Nargis Fakhri, though, 'Woofer' marks her official singing debut. It is, however, her second track of 2017 after also featuring alongside Parichay and Kardinal Offishall in 'Habitaan Vigaad Di'.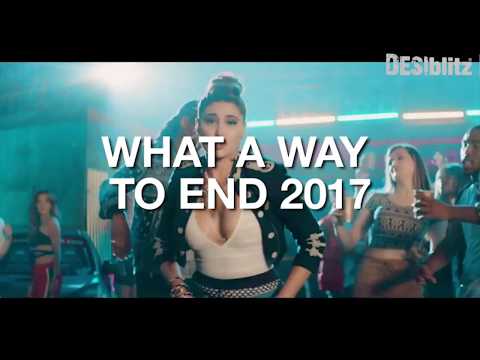 'Woofer' is the first single from the upcoming album by Dr Zeus, Global Injection. And after the incredible reaction so far, it looks as though Global Injection will be a chart-topper.
Tanbir says: "This song is taking Punjabi music to a whole new level. To have Snoop Dogg, Zora, Zeus, and Nargis Fakhri together in one track is insane."
But what do the stars, themselves, think about their new song? You can find out, and watch the stunning music video for yourself, below.
Dr Zeus and Nargis Fakhri on 'Woofer'
Wonderfully combining rap and Punjabi music, 'Woofer' is a truly special track which is shot entirely in Los Angeles, USA.
Speaking about his latest musical creation, Dr Zeus says:
"I'm so happy that I was able to bring the legendary magic of Snoop Dogg's rap to our Punjabi grooves. And adding the icing [to our collaboration] was Nargis Fakhri who was great to work with."
Nargis is both a Bollywood and Hollywood star after playing a lead part in Spy (2015) alongside Melissa McCarthy.
But for 'Woofer' she is swapping Jason Statham and Jude Law for Snoop Dogg, Dr Zeus, and Zora Randhawa.
About the chance to work with these amazing artists, she says: "It was a really awesome experience. I was thrilled to sing with someone as iconic as him [Snoop Dogg] after growing up listening to his music."
Nargis Fakhri adds: "I can't wait for everyone to see the video and hear the entire song."
So DESIblitz will not disappoint her! 'Woofer' is quite simply "nothin' but a G-thang" and you watch it here and listen to the "beat bang."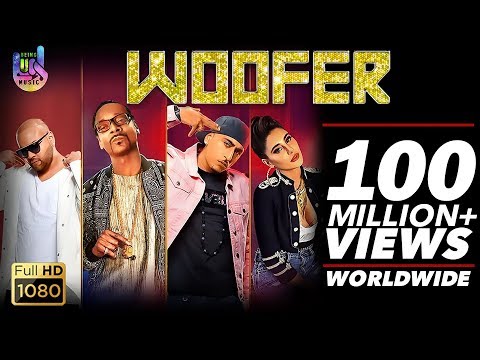 Thankfully, it looks as though 'Woofer' will not be the end of exciting collaborations as more look to be coming.
Dr Zeus says: "It is the first of such wonderful collaborations that I am hoping to do on the global music front."
Find Out More
'Woofer' is now available on iTunes and digital music stores for you to legally download.
And if you want to keep up to date with the stunning musical line-up which brings you 'Woofer', you can find Dr Zeus, Snoop Dogg, Nargis Fakhri, and Zora Randhawa all on Twitter.
Or you can follow this link to check out this exclusive DESIblitz gupshup with Nargis Fakhri.