"We have created a song that is going to rip the charts apart."
Bhangra sensation Jazzy B gets ready to storm the chart with famous American rapper Snoop Dogg in 'Most Wanted'.
The West Coast flavoured party tune is an upbeat collaboration between the two artists, with a long list of awards under their belts.
'Most Wanted' also features Mr. Capone-E, a Pakistani-American rapper who appears on 'Don't Get It Twisted' by Twista.
Bringing Bhangra and hip-hop under one roof is actually the idea of an MTV India program, called Spoken Word.
Its first season features top singers, such as Yo Yo Honey Singh, Diljit Dosanjh and Raftaar, talking about the inspiration and creative journey of their songs.
Launching its second season with this incredible track by Jazzy B and Snoop Dogg, we can expect even bigger names to appear on the show!
The last time Jazzy B collaborates with an artist – namely Kaur-B on 'Mitran De Boot', the track turns into a mega hit and clocks over 15 million views on YouTube.
UPDATE: Here's the video to this big-up track featuring Jazzy B, Capone-E and Snoop Dogg: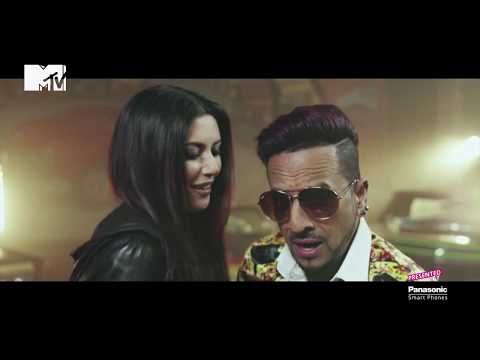 Teaming up with a hugely successful rapper, the Crown Prince of Bhangra is destined to take his career to the next level.
The Vancouver-raised singer says: "Collaborations are always exciting because you get to see two or more artists bring their own unique styles together to create something entirely new.
"And when the artist you're collaborating with is someone as celebrated as Snoop Dogg, you know the result is going to be nothing short of spectacular."
As confident as ever, Jazzy B cannot wait to see his new track take over the radio and music charts.
He adds: "Snoop Dogg is an amazing artist and along with Mr. Capone-E and Ji Madz, we have created a song that's going to rip the charts apart.
"Our song 'Most Wanted' is bound to become the party anthem for the youth once it hits the air waves. I am absolutely sure about that."
His fans and peers alike feel nothing but pride, as the popular singer embarks on a mission to elevate Bhangra music to mainstream fame.
Music producer, Nin Bola DNA, says: "bhai u smashed it…big collab. Looking forward 2 this."
British Asian immigration lawyer, Harjap Bhangal, comments: "Chak de jatta! #gamechanger. Just gets bigger and better. Good luck bro."
@jazzyb Paji raising the bar again ! Time after time after time. #Respect #ProudSingh

— Poora Singh (@PooraSingh) September 27, 2015
'Most Wanted' is Snoop Dogg's second venture into the entertainment world in India. He starred in Singh is Kinng with Akshay Kumar in 2008, as well as rapped for the film's title track.
Coincidentally, it also marks 22 years since debut albums of both artists were released back in 1993.
The West Coast rapper saw 'Doggystyle' shoot straight to number one on Billboard charts, while Jazzy B made waves in the Bhangra music scene with 'Ghugian de Jorra'.
Snoop Dogg is currently promoting his latest album produced by Pharrell Williams, 'Bush', and can be heard on the soundtrack to Dr. Dre's 'Compton' – the soundtrack to box office hit, Straight Outta Compton (2015).
'Most Wanted' is releases worldwide from October 1, 2015. Buy the original and support the music industry.