Pairing up with DMX and N.A.S.A. should boost her musical prowess soon enough!
Priyanka Chopra just keeps on rocking the hot-o-metre in Bollywood and Hollywood!
The former beauty queen has already stirred up a lot of noise lately with Bajirao Mastani (2015) and hit US TV drama, Quantico.
But she doesn't leave us hanging and hands out another PeeCee potion – a hot new track with the legendary American rapper, DMX, and hip hop duo, N.A.S.A..
'Meltdown' is led by N.A.S.A.'s powerful rap, supported by DMX and PeeCee's sultry voice, with an urban dance beat and Eastern twist.
It will be heard in a new film directed by Ty Evans, titled We Are Blood (2015) – 'a modern day skateboarding epic featuring Paul Rodriguez'.
Popularly known as P-Rod, the American skateboarder is a four-time X Games gold medallist, seen in Tony Hawk's video games.
With screenings planned for the US, South America, Europe and Asia, this can only mean one thing for the full-lipped beauty – an unprecedented level of global exposure!
Listen to 'Meltdown' here: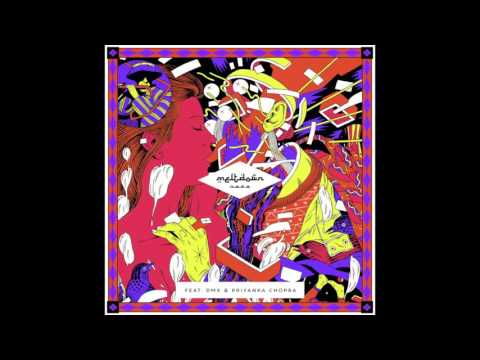 PeeCee's music has found mainstream success before, collaborating with Pitbull, will.i.am. and appearing in a commercial for Beats by Dr Dre.
DMX, though having been quiet on the music scene since 2012, is undisputedly one of the best-selling rappers of all time.
He dominated the US charts throughout the 1990s and early 2000s and is the only artist ever to bag five number-one album debuts.
Our B-town sweetheart is yet to reach that kind of milestone, but pairing up with someone like DMX and N.A.S.A. should boost her musical prowess soon enough!
Taking over our small screen and big screen over the next few months, there is only one way Priyanka can wrap up her 2015 – with a bang!