"He used to always think of new and innovative ideas."
In an era when music directors were dependent on traditional folk and classical music, Rahul Dev Burman came on to the scene with new sound, which was both modern and appealing.
Even more, influenced by world music and exploring new instruments, RD Burman irreversibly changed the world of Indian music.
RD Burman was born on 27 June 1939 in the city of Kolkata. His father Sachin Dev Burman was considered as one of the great music directors in the Indian film industry. His mummy Meera Dev Burman was also known for her singing.
He began his education in West Bengal. From a young age, all the signs of him becoming a big film scorer were there.
Known with love as Pancham Da, he was initially given the name Tubloo. But one day as he was crying his musical tone hit the 5 – as in Pancham.
Early on, RD Burman made a tune for the attention of his father. Later it was used for the track 'Eh Meri Topi Palat Gaya' in the 1956 Bollywood film Funtoosh.
As a small child, he could hardly talk and sing due to breathing issues. Following advice and with a never give up attitude, he overcame this by swimming on a regular basis.
Consequently, after strengthening his lungs, the depth of his voice was unbeatable. Pancham Da would often play the Harmonica and Sarodh. During school days, he told his father that one day he would be a bigger musician than him.
RD Burman also had an interest in becoming a cycle driver. However, as per his father's advice, he chose to become a musician and assist him in the beginning. He helped his father on films like Pyaasa (1957), Chalti Ka Naam Hai Ghadi (1958) and Kaagaz Ke Phool (1959).
He eventually got his first independent break in Mehmood Ji's Chhote Nawaab (1961), with Bhoot Bungla (1965) following next. Chhote Nawaab (1961) was one of his finest compositions.
Soon one after the other his songs and compositions became popular. He scored the music on four hit Nasir Husain films including Teesri Manzil (1966), Pyar Ka Mausam (1969), Caravan (1971) and Yaadon Ki Baraat (1973).
Likewise, the cream of Bollywood put their vocals to his music – be it Kishore Kumar, Mohammed Rafi, Lata Mangeshkar and Manna Dey.
But it was Lata's younger sister Asha Bhosle that Pancham Da had the best partnership with – both in marriage and professionally.
His first marriage was to Rita Patel in 1966. This childless marriage came to an end in 1971. He then tied the knot with Asha Ji in 1980. She became the trademark female playback artist for RD compositions.
Asha commenting about his unique style of music said:
"He used to always think of new and innovative ideas. He could also have made classical compositions but he didn't do that. Instead, he kept searching for new kinds of music.
In addition to composing, he was an excellent orchestra conductor, frequently directing live music.
Pancham Da also closely worked alongside many great lyricists of his time. Anand Bakshi, Majrooh Sultanpuri, Javed Akhtar, and Gulzar are a few to name.
The combination of RD Burman and Shakti Samanta received high praises for films such as Kati Patang (1970) and Amar Prem (1972).
Following the super-duper success of blockbuster Sholay (1975), he did the music for many films featuring superstar Amitabh Bachchan. The Great Gambler (1979), Kaalia (1981) and Satte Pe Satta (1982) are some of the films he did.
Watch RD Burman Performing Live Sholay Title Music: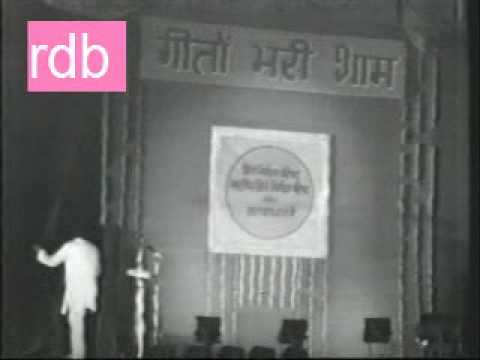 His versatility saw him doing the emotional drama Ghar (1978), along with the comedy film Gol Maal (1979)
He also played a big role in launching the children of star actors, by composing the music of their first film. This includes Kumar Gaurav (Love Story: 1981), Sanjay Dutt (Rocky: 1981) and Sunny Deol (Betaab: 1983)
He won two consecutive Filmfare Awards for Barkha Roy's Sanam Teri Kasam (1982) and Shekar Kapur's directorial debut Masoom (1983).
Pancham Da went onto delivering super music in the late eighties with Saagar (1985) and Parinda (1989).
In contemporary times, he made somewhat of a comeback with the melodious tune for Vidhu Vinod Chopra's 1942: A Love Story (1994). As a result, he got a hat-trick of Filmfare Awards with this film.
Unfortunately RD Burman did not live to witness the film's release as he left this world on 04 January 1994 due to a heart attack. He was only 54.
As a tribute to the Music Maestro, DESIblitz presents 11 memorable hits of RD Burman:
'Aao Twist Karein' – Bhoot Bungla (1965)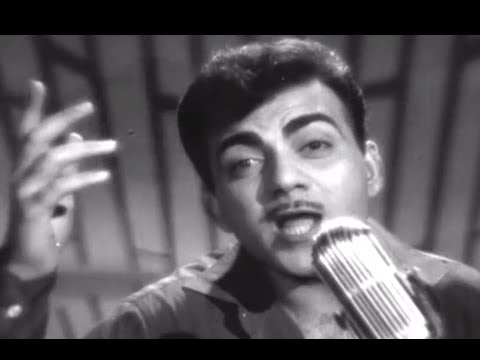 In this rock and roll track from Bhoot Bungla (1965), Pancham Da got singer Manna Dey to do a twist for on-screen actor Mehmood. Similarly, it was as if Manna Dey followed RD Burman to the core, imitating him along the way.
Despite being similar to Chubby Checker's 'Let's Twist Again', Pancham Da gives his own twist to it. A fan on YouTube salutes the musician saying: "R D Burman rocks… The real musical genius…"
The song came in a TV advert promoting Dabur 'Real Twist' fruit drink.
'Oh Haseena Zulfonwali' – Teesri Manzil (1966)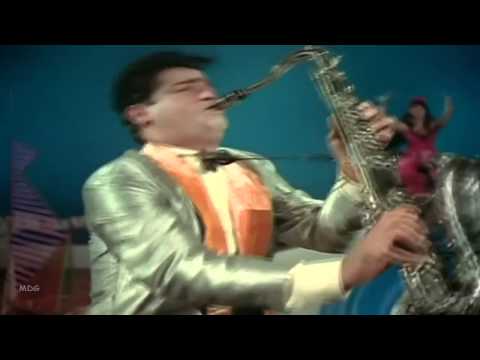 RD Burman got his big break with 'Oh Haseena Zulfonwali' in Nasir Hussain's Teesri Manzil (1966). He reportedly had to win over the films lead actor Shammi Kapoor before getting this film. He apparently used 80 musicians including 40 violinists for this high octane song.
"It was great to hear Shammi Kapoor say that the music of Teesri Manzil would be trendsetting." Pancham Da acknowledges.
The magical voices of Mohammad Rafi and Asha Bhosle were behind this song.
'Gulabi Aankhen' – The Train (1970)
The specialty of this song's music is that it is based on the tempo of a train. The lyrics by Anand Bakshi also keep up to the speed and pace of the music. It is as if RD Burman created the rhythm first before composing the actual music.
Rajesh Khanna and Nanda romantically groove to this boisterous tune of Pancham Da. Legendary singer Mohammad Rafi was the man behind the voice.
This Mohabbat song was recreated for the film Student of the Year (2012), starring Alia Bhatt, Sidharth Malhotra, and Varun Dhawan.
'Piya Tu Ab To Aja' – Caravan (1971)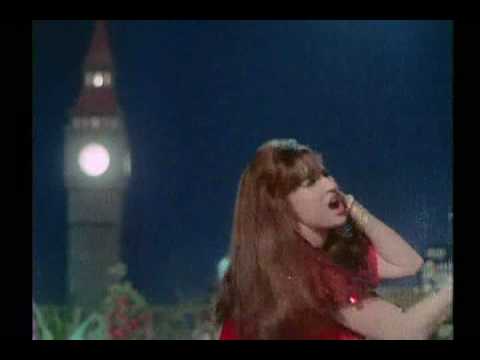 RD Burman demonstrated his versatile music with this spunky track from Caravan (1971). Filmed on dancer Helen, this track gave Asha Bhosle the 'Queen of Cabaret' title.
Pancham Da himself contributed to the male vocals for this track, including the clever breathing sounds. This unmatchable song and beats had a disco feel to it.
The kind of beats and madness in a club song was never seen before. An RD Burman show is incomplete without this track. So, hats off to him for the way he arranged this song.
'Dum Maro Dum' – Hare Rama Hare Krishna (1971)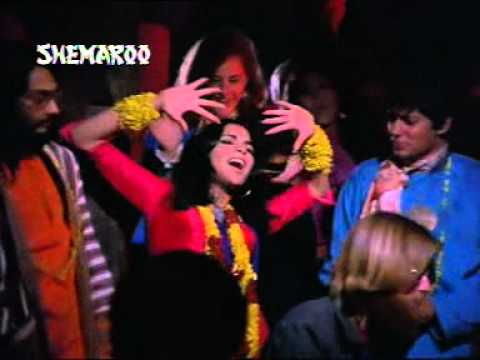 'Dum Maro Dum' was the number 1 track for 12 weeks from the Binaca Geetmala countdown in 1972. This challenging track spoke about the youth, gypsy, and drugs culture of the time.
Speaking of its popularity, actress Zeenat Aman says: It was an iconic song. It had wonderful music, which was quite different at that time. Really boggles me that it's still alive even today."
It is amazing the way Pancham Da uses the synthesiser for this track. This track's music was used in a Heineken Beer advert in 2013.
'Chura Liya' – Yaadon Ki Baraat (1973)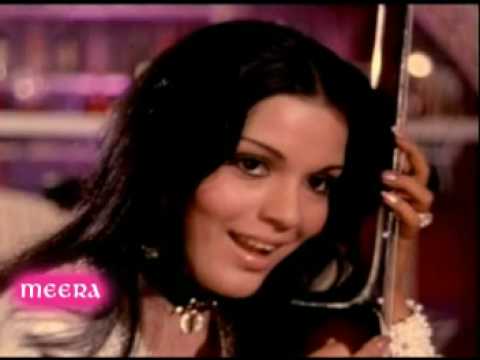 Known for creative methods of recording sound, in this phenomenal track from Yaadon Ki Baraat (1973) RD Burman implemented spoon tapping on a class. The playing of the guitar is also noticeable in this track.
This chartbuster became tantamount to the sensuous Zeenat Aman. Asha attributes Zeenat to the success of this song: "At that time we never thought that the song would become so popular. Although we knew that the song was beautiful. But when Zeenat sang the song on the screen that's when we felt that the song was very good.
Mohammad Rafi and Asha sing the catchy song in a subtle fashion.
'Bahon Mein Chale Aao' – Anamika (1973)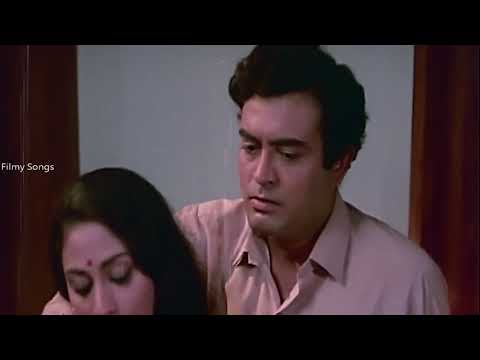 Pancham Da did the music for the romantic song 'Bahon Mein Chale Aao' from the 1973 film Anamika. The song features Jaya Bachchan who is inside her room teasing Sanjeev Kumar in the night.
The evergreen Lata Mangeshkar sings this entire track very softly according to the situation. This height of romance song gives a sense of yearning.
It was obvious that RD Burman was passionate about love, which we saw throughout this song. Describing the track, a fan on YouTube mentions: "This song has such an eerie and haunting vibe, can't stop listening to this song."
'Mehbooba' – Sholay (1975)
Pancham Da produced exceptional music for the song 'Mehbooba' in Sholay (1975). He was well supported by the brilliant lyricist Anand Bakshi who penned down the words.
Not content with just producing the music for Sholay, he also sang the famous number Mehbooba. For this track, he received his only Filmfare nomination in the male playback singing category.
This track was originally meant for Asha. But when Jalal Agha was bought into the fold, director Ramesh Sippy asked RD Burman to sing it. This track was designed as an off-beat one.
'Bachna Ae Haseeno' – Hum Kisise Kum Naheen (1977)

This popular Rishi Kapoor starrer track from Hum Kisise Kum Nahin (1977) became one of the biggest hits in the late 70s. Decades later his son Ranbir Kapoor danced to it in the namesake film released in 2008.
The iconic Kishore Kumar synergised RD Burman's music with his exceptional voice. In fact, it was Pancham Da who revived Kishore's singing career to form a lethal musical duo.
The musician uses the saxophone, along with other instruments to good effect for this youthful song.
'Tujhse Naraz Nahin' – Masoom (1983)
'Tujhse Naraz Nahin' is a memorable and innocent track by RD Burman from Masoom (1983). Anup Ghoshal of Kolkata was roped in to sing the song.
While this track proved that he had variety and was not one dimensional, there was a lot of depth in the music. This indicates that Pancham Da was a deep soul.
The music perfectly depicts the relationship between father and son, played by Naseeruddin Shah and Jugal Hansraj. Hence, the emotional track is one that RD Burman fans connect well with.
'Ek Ladki Ko Dekha' – 1942: A Love Story (1994)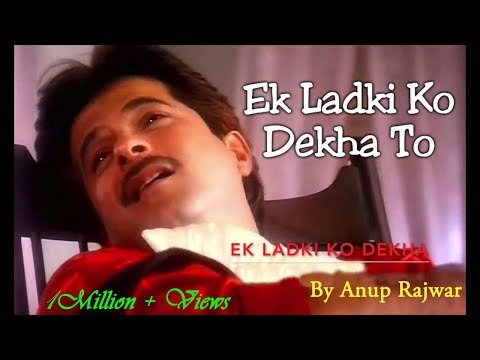 RD Burman finally turned the tide with the lovely 'Ek Ladki Ko Dekha' from 1942: A Love Story (1994). This was one of his last soundtracks before he departed from this world.
Shekhar Kapur says: "Of course the irony and tragedy of it, he was not alive to see the success of the music. And it was probably one of the biggest hits of his life.
Above all, in a foreword written for the book titled RD BurMania, Sanjay Leela Bhansali states that it took Pancham Da 15 minutes to compose the entire love-ballad. That is the work of a real creative power.
Besides the aforementioned tracks, other unforgettable hits of RD Burman include 'Oh Mere Dil Ke Chain' (Mere Jeevan Saathi, 1972), 'Jaane Ja Dhoondta Phir Raha' (Jawani Diwani, 1972) and 'Duniya Mein Logon Ko' (Apna Desh, 1972).
Furthermore, we can say there has not been any other music director like him in Bollywood again.
With the use of technology to produce more and more Bollywood music today, and a lesser reliance on live musicians to perform on songs, it can be said the era of orchestrated Bollywood is over.
Music directors like RD Burman developed their craft with an immense musical vision and a distinct ear for creating very memorable compositions, which still capture our attention today.
Although Pancham is no more, he did not musically die. The legacy of Pancham will stay with us forever and the music of RD Burman remains universal and timeless.